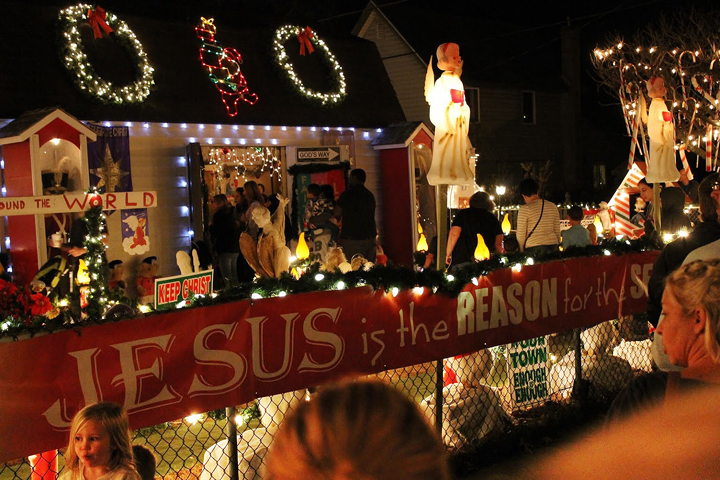 Hello Weird NJ!
Within the Grove (Pitman), you can see the Hagerty Christmas lights spreading across a whole neighborhood block. Home of an old Methodist summer camp, the mostly working class residents wait every Black Friday to see something homemade, something tangible, in a world fueled by the digital and refined.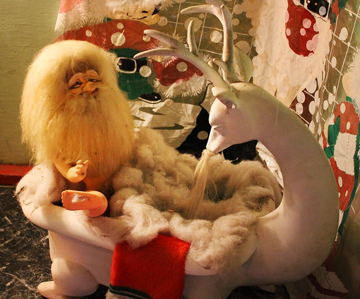 The Hagerty family isn't shy about "Keeping Christ in Christmas," as signs are hammered and stapled throughout. The 12 avenues of the Grove each represent a disciple of Christ. The town is named after Reverend Charles Pitman: this is a very religious place. At times the message feels mixed as a timeline of 80's, 90's and modern day pop culture mingle with the biblical. E.T., the California Raisins, the Energizer Bunny, Wizard of Oz, the complete Looney Tunes cast, Mickey Mouse, Huey, Dewey, and Louie, Spongebob, Nemo, Shrek, Princesses from Frozen, and yes, even Bart and Homer all make appearances.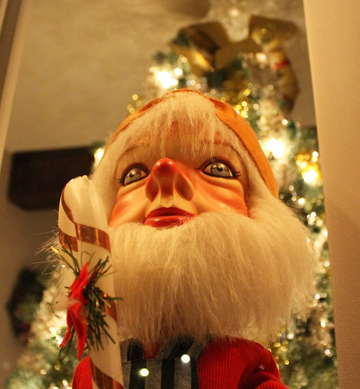 The display has been around for more than a quarter century and involved family and neighbors working 6-8 weeks in preparation for the big reveal. The mastermind behind it all is Frank Hagerty. His animatronic work revives the dusty figures, though these days they could use some oil. But, this is what adds to the charm; the creakiness, the flaking, and slightly menacing way these dolls and puppets stand year after year. So, whether you find this all to be a little unsettling, inspirational, or a little bit of both, there's no denying it was built to celebrate the basic common ground which is the wonder of Christmas. –Shaun MacNeill
Located at: 133 North Ave., Pitman, NJ.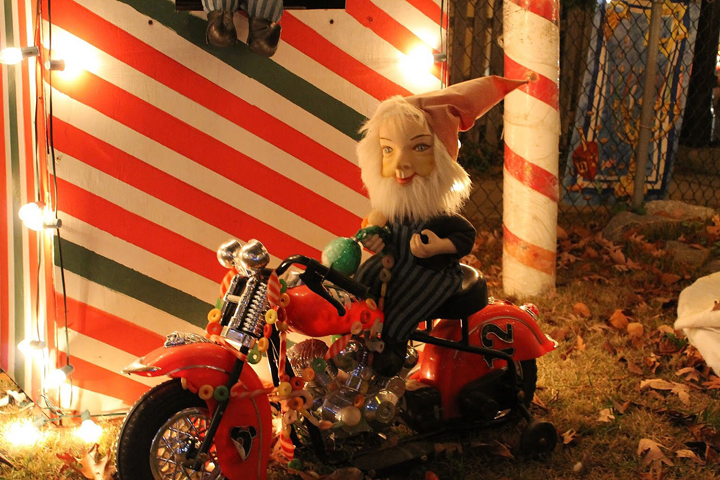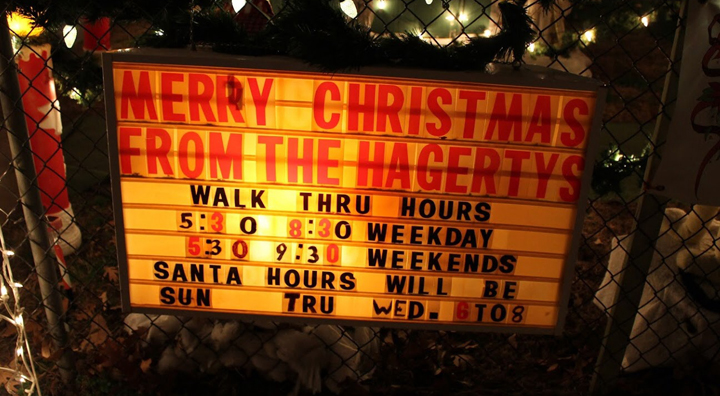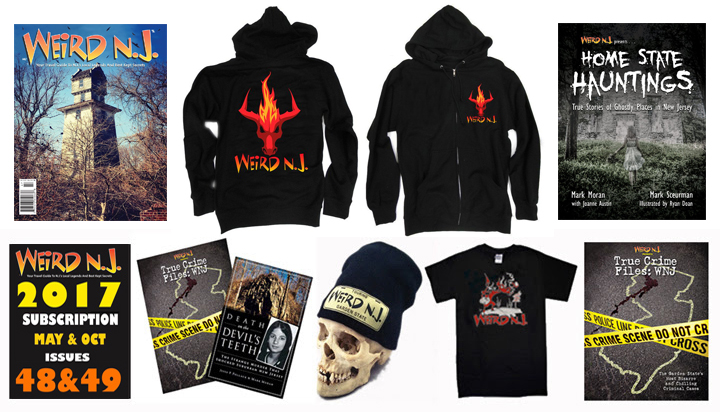 This holiday season give that hard-to-shop-for person on your shopping list the gift of weirdness with a 2017 subscription, one of our Wicked New Hoodie, a Special Issue, Skull Cap, T-Shirt or any of our other great stocking stuffers. All available through our Web Site or Amazon Store.