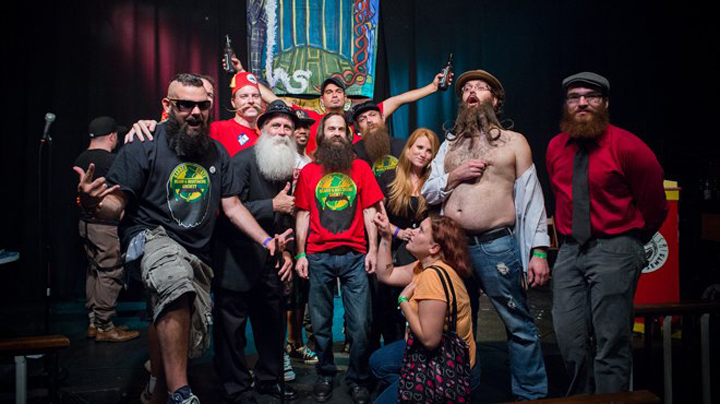 It's NoShaveNovember and to celebrate the season Weird NJ will be joining our friends at The Garden State Beard & Mustache Society's "Hairy Ball IV" Friday Nov. 15th at Roxy & Dukes Roadhouse in Dunellen, NJ.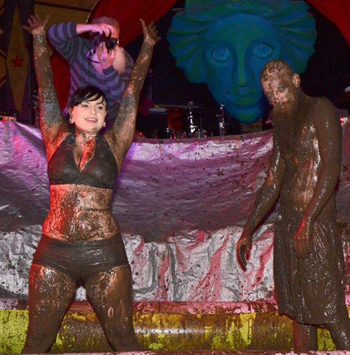 The event will feature Mystery Mud Rasslin' Roulette where matchups will be picked live on stage throughout the evening. Potential competitors will throw their name in a hat and wait with bated breath to see if they will get picked to wrestle and whom their opponent will be. The pool of would-be combatants is made up of quite a cast of characters, including: Beardos, Sideshow Freaks, Roller Girls, Tattoo Artists, Pin-up Girls, Musicians, Whiskerinas, Podcast Hosts, Drill Sergeants, and Magazine Publishers. Who will take on who in the big ole pool of MUD is anyone's guess. The possibilities boggle the mind!
Live musical performances by The Poor Man's Opera, the Red Velvet Explosion and the Remedial Animal Heads. Sensational sideshow stunts will be performed by The Reverend First Minister of the Unholy Sideshow, and a Burlesque show by Vivi Noir!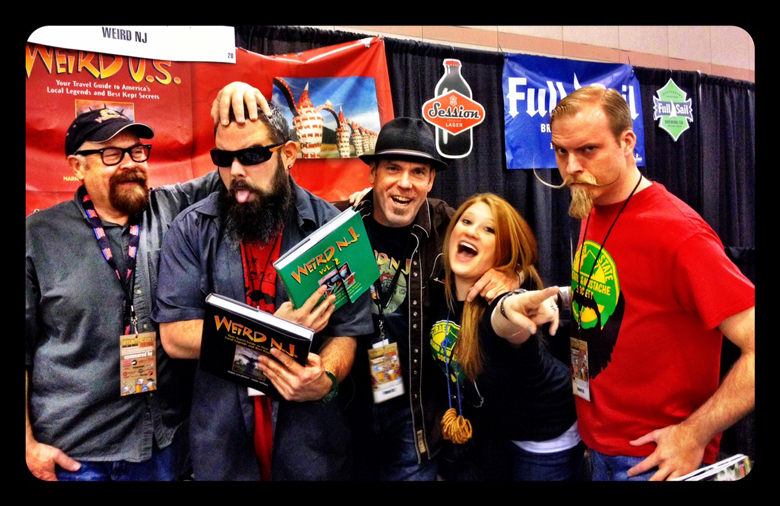 Weird NJ publishers Mark Sceurman and Mark Moran will be there signing issues of the magazine and the good folks at Beard Gear will be on site to supply y'all with merchandise.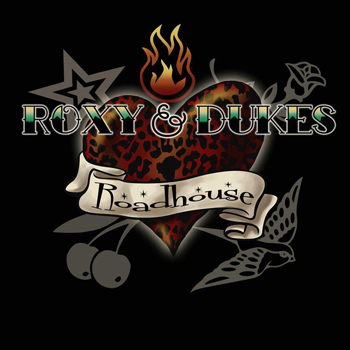 Roxy & Duke's is a nightclub and entertainment venue which hosts live shows and events every week. They offer a fully stocked bar, great food and a damn good time. The club focuses on original live music with styles ranging from Rock-a-Billy/Psycho-Billy, Blues, Jazz, Honky Tonk, Goth, Swing, Rooks, Americana, Alternative, Punk, Ska, Metal, Garage and more. Their eclectic theatrical shows vary from Vaudeville to Circus Sideshow to Comedy and Burlesque.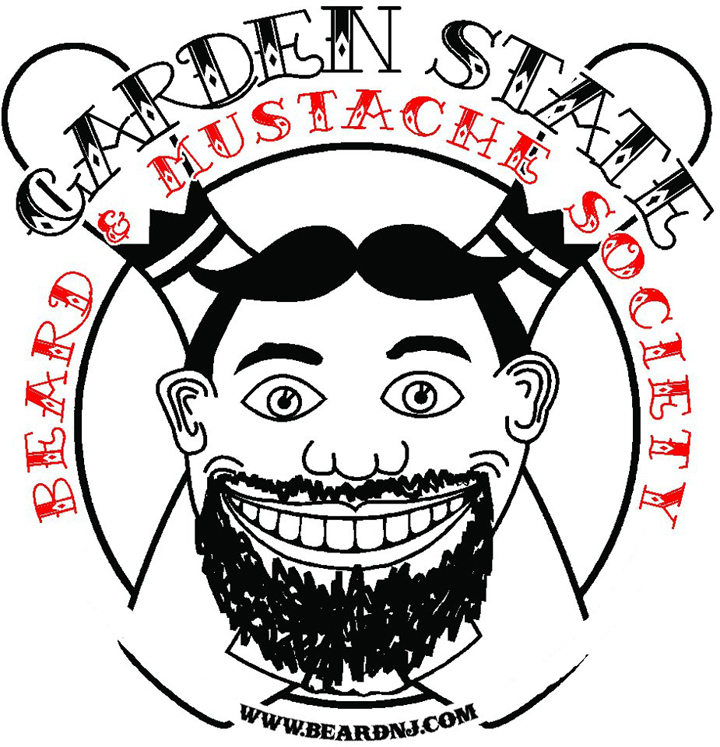 Drink specials all night long. All this… and MUCH MORE! Stay tuned and KEEP GROWING!