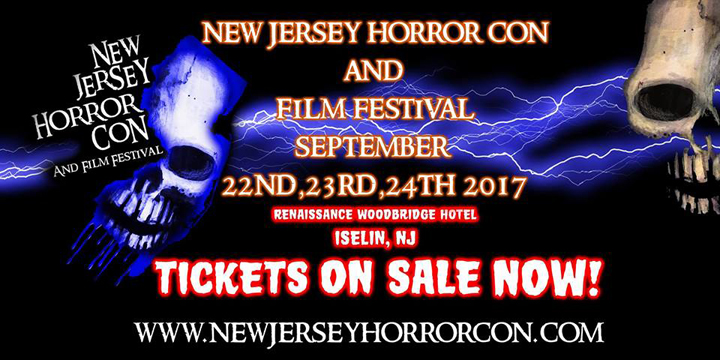 The New Jersey Horror Con and Film Festival is coming to the Renaissance Woodbridge Hotel in Iselin, NJ Sept. 22, 23 & 24.
There will be 100 Vendors, more than 33 Celebrity guests, Film screenings, Q and A Panels, Cosplay Contest and MORE!
Weird NJ publishers Mark Sceurman and Mark Moran will be there (SATURDAY AND SUNDAY ONLY!) signing the BRAND NEW FALL ISSUE of Weird NJ Magazine #49, hot off the press! They will also have WNJ Merch for all your Weird needs.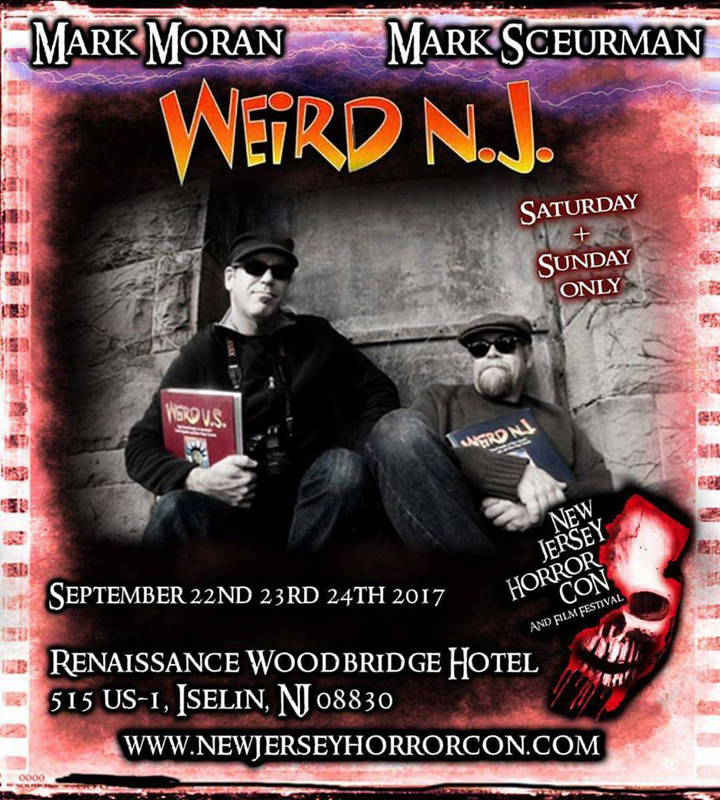 Show times:
Friday 5pm-11pm
Saturday: 10 AM – 8 PM
Sunday: 10 AM – 5 PM
TICKETS ON SALE NOW HERE
Check it out on Facebook and join the Event!
For all the info go to www.newjerseyhorrorcon.com