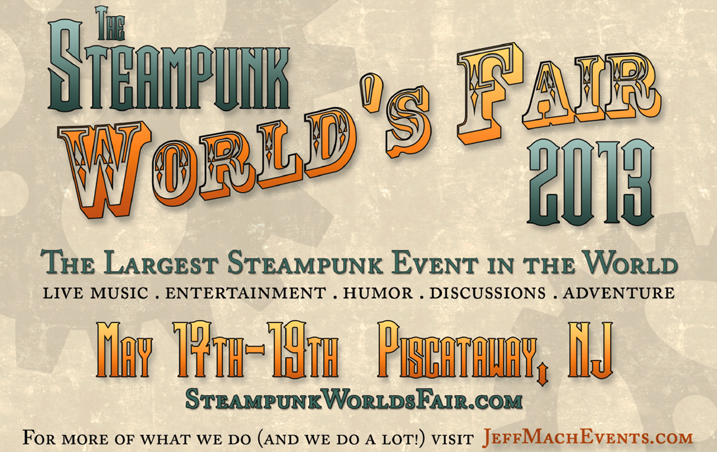 This weekend the 4th annual Steampunk World's Fair will be held in Piscataway, NJ and Weird NJ will be there Friday May 17 and Saturday May 18. Drop by our table, say hello and get the brand new issue of the magazine signed by publishers Mark Sceurman and Mark Moran. Other special guest WNJ authors like Joanne Austin and Rusty Tagliareni will also be stopping by to sign the books that they penned. So polish off your goggles and oil up your brass gears and sprockets, because it's going to be a weird scene!
Not familiar with the Steampunk phenomena? You can check out Weird NJ's full story on last year's World's Fair here: Steampunk World's Fair. Here's a description of the event from the SPWF web site: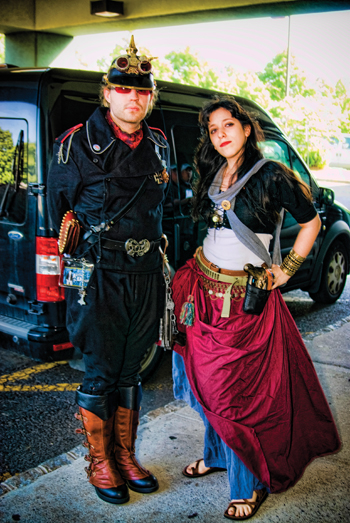 "Whether you are a steampunk veteran or total curious bystander; a person wearing jeans and t-shirt, or an entire suit of armor made out of authentic 19th century brass pipe; whether you're Rennie, Jedi, Geek, Goth – none of the above or all of the above – it doesn't matter to us! We welcome you no matter how you're dressed, no matter what your background is, and no matter how much or little you've ever played with Steampunk! This is YOUR festival – come on in and enjoy!  As Steampunk ambassadors, we're honored to have people from every genre, every level of experience, and every walk of life at our humble event!
The Steampunk World's Fair III brought in over 4,000 attendees! Thanks to all of you who came by! To stay in the loop about what we're doing, please feel free to check out our Facebook group, RSVP to our Facebook event, and/or join our mailing list via the link on the right-hand side of this page."
Visit the Steampunk World's Fair web site for all the details.