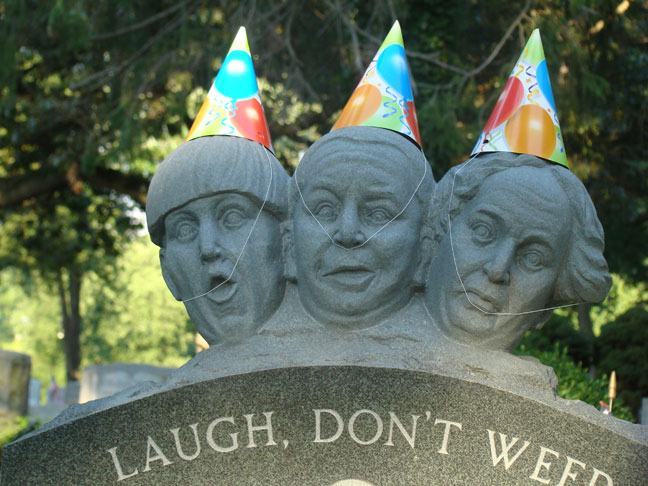 Believe it or not, Weird NJ magazine turns 20 years old this year. We like to think what started out as a small fanzine sent to a few dozen of our friends has grown to include a larger population, but still retains what our idea of a fanzine was originally meant to be all about; people sharing life's weird and unexpected experiences in the Great State of New Jersey. By definition, a fanzine is a nonofficial publication produced by fans of a particular cultural phenomenon for the pleasure of others who share their interest. We think that about sums up what Weird NJ is all about too.
Our interests might not have been as broad in scope as other fanzines, but as the magazine grew, we saw that the weirdness factor crossed many different avenues of thought and experience. We were more surprised than anyone at the incredible amount of local tales and legends that were sent to us. It took six or seven issues to realize that the magazine was evolving into something we hadn't planned: we were creating documentation of New Jersey's fringe culture that had never been explored before.
When we first had the idea to do a fanzine, our credo was to just set out on the road and see what kind of adventures we could find. We would write about whomever we met and photograph what we saw that we thought was weird and unique. And after exploring the state for the last 20 years, that's what we still do! Many of the contributed articles you'll read in the magazine come from like-minded people who share the same passion for the out-of-the-ordinary. We're happy that Weird NJ can be a forum for these folks' experiences. In other words, it's a real fanzine, not just our own point of view.
The magazine is compiled every six months from leads, emails and the journals of our travels. It never has any one set direction it can go in, as the stories are as diverse as the state itself. Weird NJ occupies a small niche in New Jersey culture, but we like to think years from now it will be looked back upon as a unique approach to recording the New Jersey experience, even if only we as the people that live within its boundaries can appreciate and understand it.
So on we go into the unknown, tripping the Jersey fantastic! We will continue to publish until we feel our job is done, and we've accomplished what we started out to do. Remember, this is a nonofficial publication. It is self-published. We have no corporate sponsors or backers. We don't hold fundraisers to support this project. This strange road we are all on together is supported by you, the reader, and is a guidebook of our journeys together.
20 years traveling and we're still out there, with miles to go before we sleep and so many stories yet to tell. Now that's weird! –Mark and Mark
Photo by Carolyn Birardi