Weird NJ is very excited to be taking part in Bizarre AC II at the Tropicana in Atlantic City June 13th thru the 15th. Weird NJ publishers Mark Moran and Mark Sceurman will be hanging out all weekend with all the freaks, zombies and weirdoes.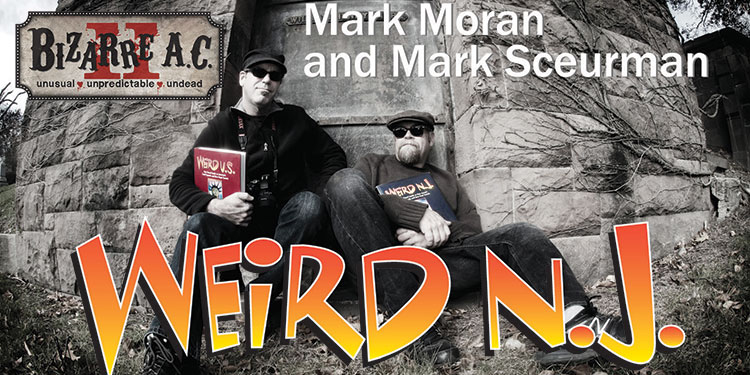 In December monsters, ghouls, and goblins sunk their teeth into Atlantic City, and now they hunger for more. The weird, the odd, the BIZARRE, return to the Tropicana for a weekend of entertainment, education, commerce and camaraderie as we celebrate all things horror, paranormal and beyond  at the Jersey Shore. This spring Bizarre AC II brings back the strange and curious for an entertaining weekend at the Tropicana Casino and Resort.  Featuring a variety of interactive components, a Bizarre cast of characters along with some of the most entertaining and outlandish band of misfits ever to set foot in our seaside city.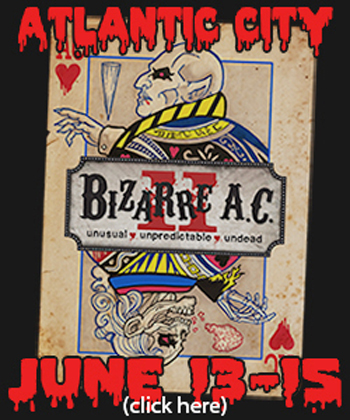 Now in its 2nd run, show producers have created a variety of off the wall antics and experiences for show goers of all ages.  The hours will fly by for attendees as they walk and shop the unique exhibitors of the Bizarre Bazaar.  Fans will be in a state of shock and amazement as freaks and geeks from around the globe command the stage.  Horror movie aficionados can take part in movie screenings complete with Q&A's and the chance to delve into the minds of some up-and-coming film-makers.  Bizarre AC II will also play host to special celebrity guests and speakers from movies and TV. Get your TICKETS NOW!