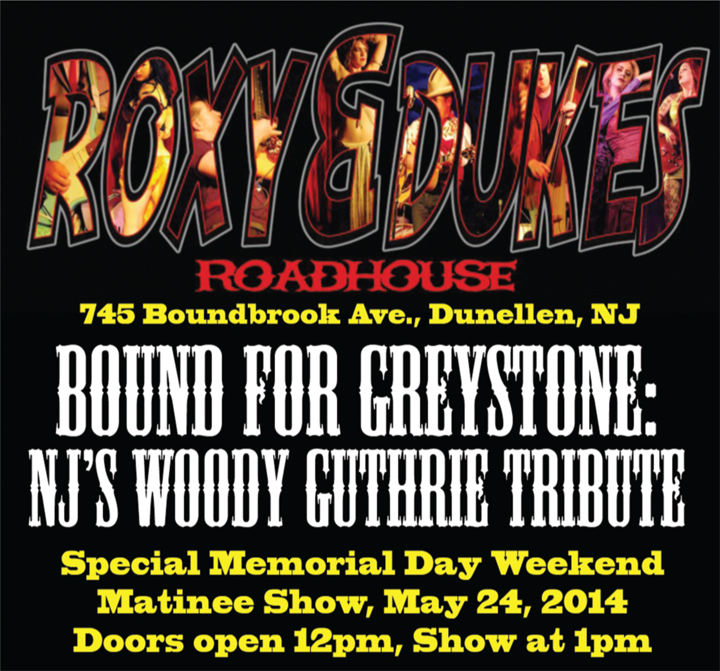 Weird NJ is very proud to announce that we will be taking part in an event on Saturday May 24, at Roxy and Dukes Roadhouse in Dunellen, NJ. Bound for Greystone is to be New Jersey's tribute to folk icon Woody Guthrie. The special matinee concert will also serve as a vehicle to bring attention to the hotbed of debate over the proposed demolishing of Greystone Park Psychiatric Hospital in Morris Plains/Parsippany, NJ.
Guthrie, who suffered from Huntington's disease, lived at Greystone from 1956 to 1961. Greystone first opened its doors in 1876 as The New Jersey State Lunatic Asylum at Morristown and closed in 2008. Currently the State plans to demolish the main building. Historical societies, community organizations, Woody's friends and family as well as fans of NJ folklore would like to preserve as much of the structure as possible citing that it is a historical landmark and "one of the last monuments to New Jersey's gargantuan mental institutions."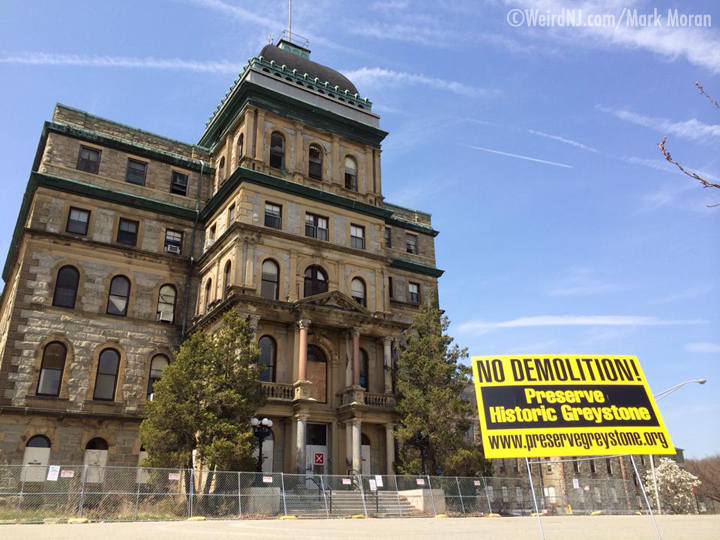 New Jersey blues troubadour and Guthrie acolyte, Randy Lee read a recent article about the proposed demolishing of Greystone Hospital and felt he needed to do something to bring attention to the issue and so he reached out to concert organizer Matt Chrystal and they kicked around some ideas. Chrystal sent out some emails to people he thought might want to be involved and suddenly Bound for Greystone was born!
The Bound for Greystone concert will showcase bands and artists from different genres performing music by, or inspired by, Woody Guthrie. Scheduled to perform on the main stage are Brian Mcgee of Plow United/Molly & the Zombies and full band performances by The Poor Man's Opera and Somewhat Relative. There will be a Q&A segment live on stage in which Alex Biese of the Asbury Park Press will interview a panel consisting of Philip Buehler, the author of Woody Guthrie's Wardy Forty: Greystone Park State Hospital Revisited; Grover Kemble, jazz musician and music therapist at Greystone Hospital and Mark Sceurman and Mark Moran, publishers of Weird NJ.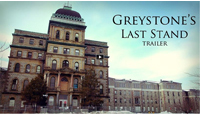 In between sets, the acoustic stage will feature Guthrie tunes as arranged by Randy Lee, Reverend Snake, Buck & Marissa Bixby and Colton Kayser. There will be a very special screening of a sneak preview of a documentary currently in production about the impending demolition of called Greystone's Last Stand.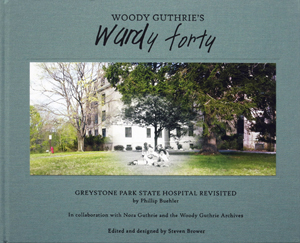 Photos from of Philip Buehler's Woody Guthrie's Wardy Forty will be on display throughout the venue and Weird NJ will be onsite with copies of their latest issue.
Chrystal has also initiated the Bound for Guthrie Arts Project which asks teachers to play "This Land is Your Land" for their students and then have them create something and submit the creations or pictures of the project to be displayed at the event on May 24th. Artists of all ages are encouraged to participate. Submissions can be sent to boundforgreystone@gmail.com.
In regards to Bound for Greystone, Chrystal had this to say, "Woody Guthrie and his music have clearly been inspirations to many a person and the building is part of NJ folklore. I knew it would be near impossible just by holding a concert to raise the kind of money it would take to 'Save Greystone Hospital' but I feel that by bringing together organizations like Preserve Greystone, and Weird NJ along with historians like Phil Buehler and musicians, local artists, former Greystone staffers, members of the community and of course Woody Guthrie fans, we could make enough noise (no pun intended) to bring some focus to this cause and at the very least to keep the songs of Woody alive through live music and art."
Roxy & Dukes Roadhouse is a nightclub and entertainment venue which hosts live shows and events. They offer a fully stocked bar, great food and a damn good time. The venue is located at 745 Boundbrook Ave. in Dunellen, NJ and is about 20 minutes from Greystone Park Psychiatric Hospital.