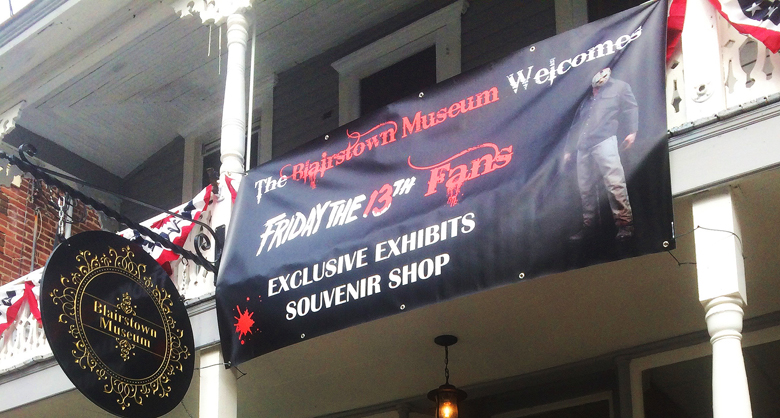 This Friday, April 13th, is the official release date for the brand new issue of Weird NJ magazine and we will be celebrating in true "Friday the 13th" fashion! And what better place to do so than in Blairstown, NJ, where much of the classic 1979 slasher horror film of that name was shot? That's where you'll find Mark and Mark, publishers of Weird NJ, signing copies of their brand new issue, hot off the presses! The Marks will be dropping by the Blairstown Museum, located at 26 Main Street, at 3PM.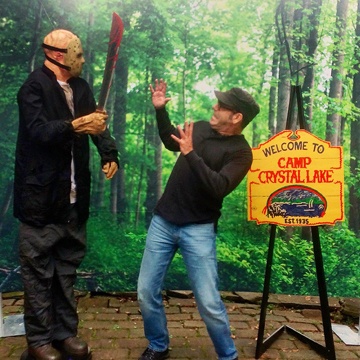 Visit the Blairstown Museum on Friday April 13th from 9am to midnight for an all day celebration! Take photos in front of iconic movie locations such as the Roy's Hall and enjoy museum exhibits which include autographed memorabilia like Tom Savini's "Jason" reproduction, and the original DINER letters; take advantage of a 13% slashing discount on every souvenir shop purchase; and experience a Meet and Greet with Ari Lehman, the ORIGINAL Jason Voorhees who  will be returning to Blairstown for the first time since originating the role of Jason in 1979. You can purchase ticket in advance for Ari's meet and greet here: https://bit.ly/2GsIeDP.
You can find out more about all of the goings on that day at the Blairstown Museum's WEB SITE  and their Facebook page for the EVENT.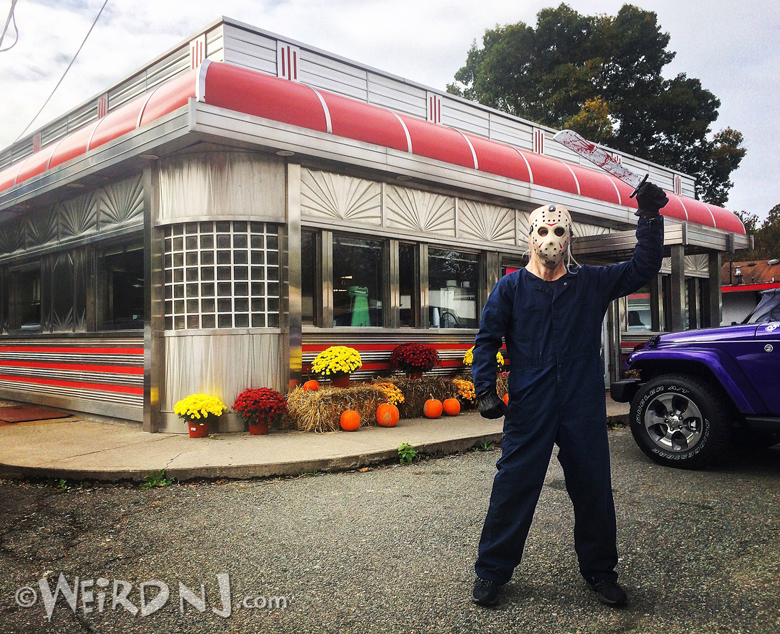 Be sure to look around, you never know where the real life Jason is lurking…