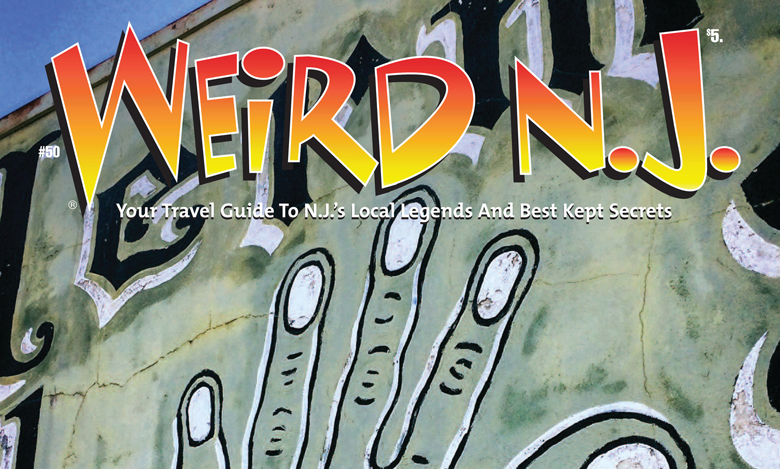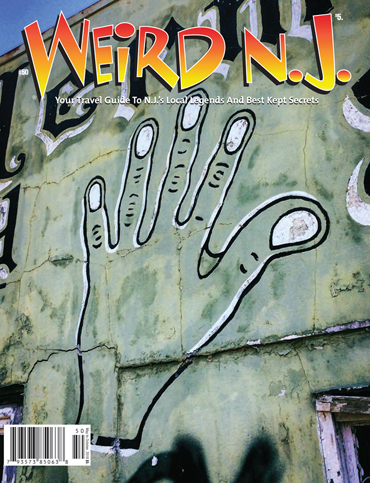 50 issues! Really? 50 issues of a magazine that at the time of issue #1 was so preposterous, so crazy a concept that we never imagined we'd be doing this 25 years later. A magazine devoted to weird places, colorful characters, roadside oddities, abandoned buildings, aliens, ghosts and local legends? Come on—if we had brought this idea to an investor years ago we would have been laughed out of their office.
But, we forged ahead and decided to do it anyway on our own. It was a fanzine, no big deal. The project was only supposed to last a few issues

and maybe we could get a few laughs out of the state of New Jersey. We realized after 12 issues or so we were at the point of no return. Things only got stranger and more in-depth as we unfolded and uncovered how unique our surroundings really were. And yes, it was just as the magazine stated, still after 50 issues; it's weird to live in the state of New Jersey.
We've come to the conclusion that weirdness in New Jersey constantly grows and changes. Some of it fades away, but with the magazine we can bring back the past and revisit old weird New Jersey as well as enlightening you with new discoveries around the state. New Jersey has an endless

supply of decaying landmarks and shady history, along with a cast of crazy characters and things that go bump in the night to keep us occupied and our readers entertained.
Thanks to everyone that has been on the ride with us for all these years. We've picked up many hitchhikers along the way who seem to get the same enjoyment we do in discovering the odd and overlooked treasures our state has to offer. And we've said this before: One day when we decide to turn the last page, our hope is that we have left an indelible mark on New Jersey's "alternative" culture for future generations to ponder and maybe even carry on in their own weird way.
Order yours through our Web Site or Amazon Store!