A Weird NJ audio story told by Mark Moran with sound collage by Clay Pigeon. One of a series of Waking Weird episodes which can be heard broadcast live every Monday at 8:39 am (EST) at WFMU-FM and WFMU.org. Hear the program archives at www.wfmu.org/playlists/WA.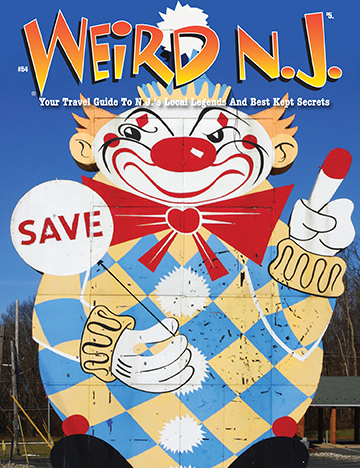 Like Bigfoot, Big Red Eye sightings of the northwest corner of the state describe a large bipedal creature covered with long hair from head to toe. But what witnesses in Sussex County who have seen the beast for themselves remember most are the creature's glowing red eyes. Here, some of our readers recount their run-in with Big Red… Continue reading →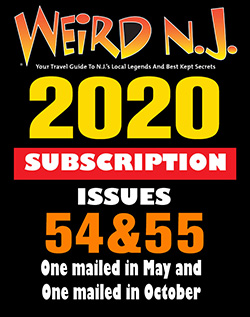 This article is an excerpt from Weird NJ magazine, "Your Travel Guide to New Jersey's Local Legends and Best Kept Secrets," which is available on newsstands throughout the state and on the web at www.WeirdNJ.com.

Now you can have all of your favorite Weird NJ icons on all kinds of cool new Weird Wear, like Tee Shirts, Girls Tees, Sweatshirts, Long Sleeve Tees, Hoodies, Unisex Tanks, Kids Tees, Tie Dyes or Onesies! All are available in all sizes and a variety of colors. Show the world your Jersey pride in some of our Jersey-centric goodies. Represent!