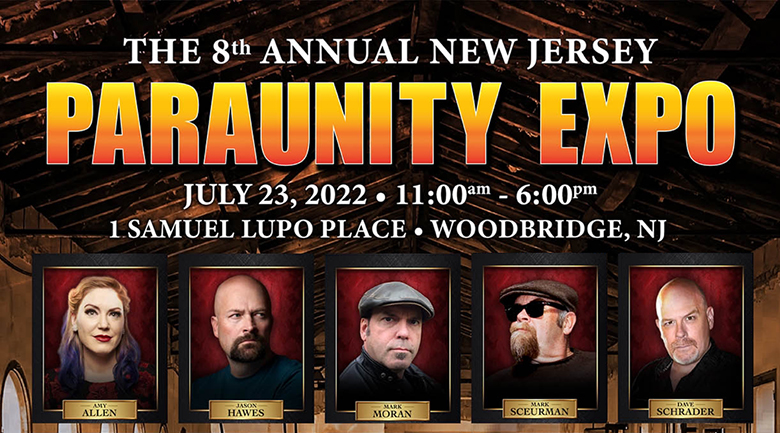 Weird NJ is pleased to be taking part in 8th Annual New Jersey Paraunity Expo taking place on Saturday July 23 in Woodbridge, NJ. We'll be bringing the brand new issue of Weird NJ magazine, #58, plus all kinds of other cool merch like; books, T-shirts, stickers, patches and posters.
NEW JERSEY BASED PARANORMAL EVENT WITH PARANORMAL CELEBRITIES, REAL PARANORMAL GROUPS, NJ'S BEST MEDIUMS, AUTHORS, GUEST SPEAKERS/VARIOUS UNIQUE VENDORS
Sponsored and brought to you by Woodbridge Township NJ and it's great Mayor, John McCormac.
STILL ONLY $20 for ADMISSION!
July 23, 2022 from 11am until 6pm at 1 Samuel Lupo Place in Woodbridge NJ.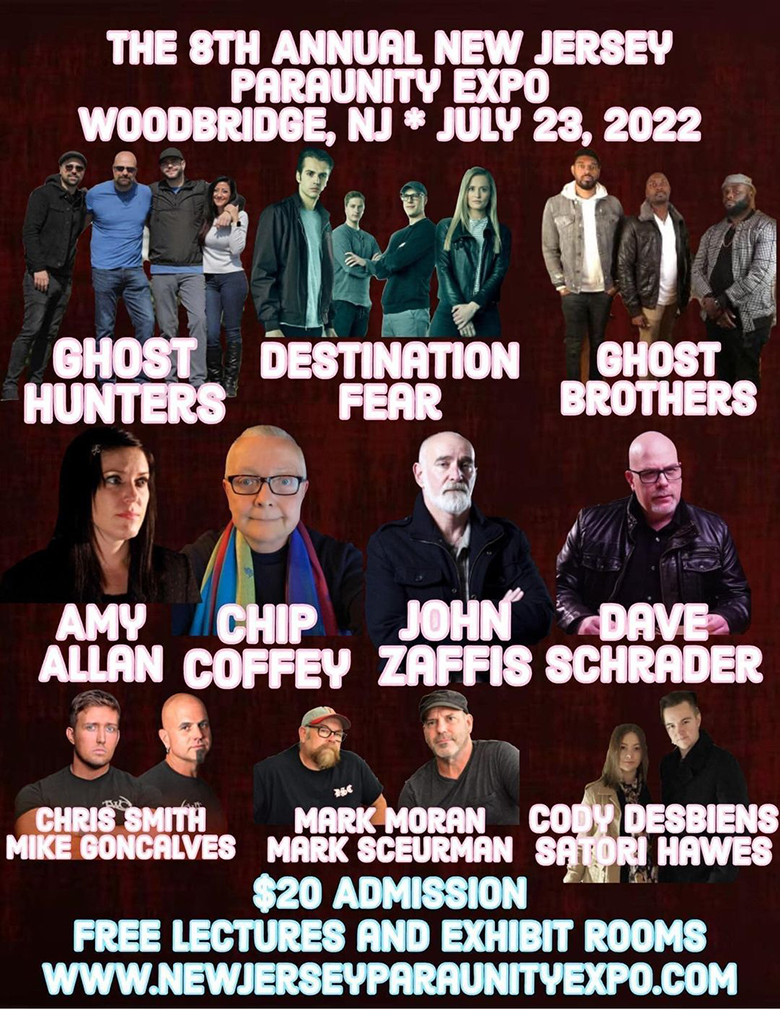 MORE Special Guests:
Ghost Hunters, Destination FEAR, The Dead Files, Ghost Brother, Kindred Spirits, The Holzer Files, Ghost Asylum/Haunted Towns,Paranormal caught on camera and more!
MORE FREE Exhibit Rooms
MORE FREE Lectures
MORE AWESOME VENDORS
Discounted Hotel Rooms
Tickets are on sale now!
www.newjerseyparaunityexpo.com
Chip Coffey – Psychic and Medium