Weird NJ is proud to once again be taking part in all the music, mayhem and merchandise at this spring Trenton Punk Rock Flea Market! Weird NJ publishers Mark & Mark will be there signing issues of their magazines and books and will be bringing all kinds of other weird merch, like Hoodies, T-Shirts, Hats and more. It will be two full days of shopping and events.
GET READY WINTER HIBERNATORS… IT'S THE ANNUAL SPRING EDITION OF THE TRENTON PUNK ROCK FLEA MARKET! IT'S TIME TO AWAKEN FROM YOUR COLD WEATHER SLUMBER AND SHOP, EAT AND ROCK TIL YOU DROP!
APRIL 6-7, 2019 IN TRENTON, NJ!
OVER 260+ DIFFERENT VENDOR TABLES EACH DAY!
A DOZEN DIFFERENT FOOD TRUCKS EACH DAY!
$5 AT THE DOOR (GOOD FOR BOTH DAYS)!
NO TICKETS REQUIRED! KIDS 10 AND UNDER ARE FREE!
That's right, punks… we're storming out of the gates and shaking off Old Man Winter as we fling directly into Spring with the Trenton Punk Rock Flea Market on April 6-7, 2019! We'll be punching you square in the face with 200+ unique vendors and a dozen food trucks EACH DAY! Come on down to the TPRFM and score tons of vinyl, sweet vintage gear, original art, horror memorabilia, handmade jewelry, vintage toys and a whole lot more!
FREE PARKING will be located at 640 South Broad Street (signs will be posted) across from Mario's Restaurant and right around the corner from the Trenton Punk Rock Flea Market. DO NOT park in the Roebling Market lot. You will be towed… you've been warned.
Check it…
SATURDAY FOOD TRUCKS:
The Tot Cart
El Lechon De Negron
House of Cupcakes
Johnny's Pork Roll and Coffee too
Mama's Meatballs
Gyros-To-Go
PaperMill – Home of the Spurrito
More TBA!
SUNDAY FOOD TRUCKS:
The Tot Cart
Empanada Guy
Undrgrnd Donuts
OINK and MOO BBQ
The Flying Pie Guy
Buzzetta's Festival Foods
Waffle Mamas
The Outslider
Shore Shake
More TBA!
LIVE TATTOOING WITH BRAND NEW TATTOO (BOTH DAYS)!
The amazing crew at Brand at Brand New Tattoo & Gallery are back again with TWO DAYS of live tattooing! $50 gets your choice from their custom flash that will be designed specifically for the TPRFM! First come, first served, kids. No appointments! So get there early and snap up an appt at their booth while there's still time!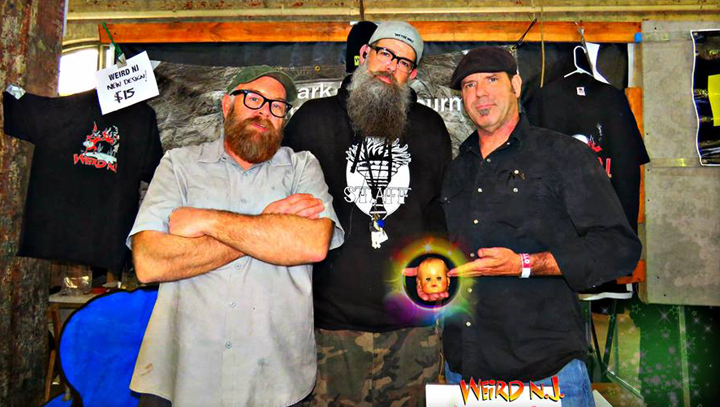 MEET & GREET WITH MARK AND MARK FROM WEIRD NJ (BOTH DAYS)!
Our friends Mark Sceurman and Mark Moran, publishers of the Jersey-centric magazine, Weird NJ will be in attendance with a slew of great Weird NJ merch and will also be available for book signings, photo ops and more! Let's get weird!
TPRFM LIVE MUSIC STAGE! 12PM – 3PM (BOTH DAYS)!
That's right… the people have spoken and the TPRFM has answered the call! The live music stage will be poppin' BOTH DAYS and will be hosted by Russo Music Hamilton! Stay tuned for set times and band announcements!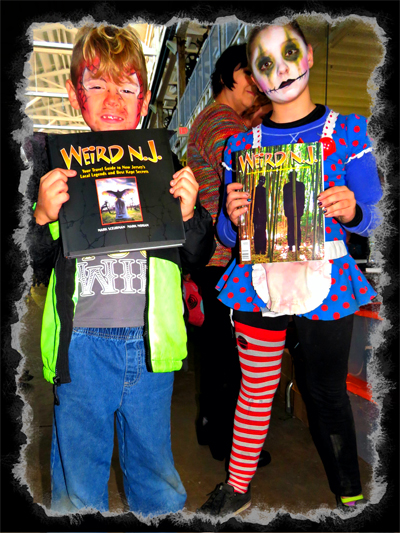 ENTRY FEE: $5 (good for both days!)
DATE: Saturday April 6 & Sunday April 7, 2019
HOURS: 10am – 5pm (each day)
ADDRESS: 675 South Clinton Avenue, Trenton, NJ 08611
Rain or Shine, punks!

DIRECTIONS FROM YOUR LOCATION:
http://bit.ly/GJ4LJg

We're literally just a 4-5 block walk from the Trenton Train Station and are very easily accessible from NJ Turnpike, Route 1, Route 295, and Route 129. We're also a hop, skip and a jump from the Riverline stop for those traveling from Philly or South Jersey. For exact directions from your location, please use this link: http://bit.ly/GJ4LJg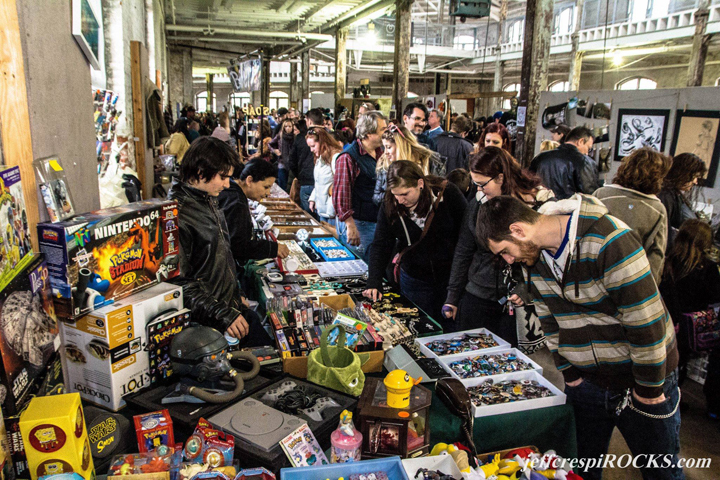 GET A SHAPE UP OR A BEARD TRIM AT THE TPRFM (SATURDAY ONLY)!
Shear Revival Grooming & Beauty Co.. is back at it once again and will be layering and tapering all day with his trusty scissors and proving top notch hair cuts and beard trims for those in need of a little cleaning up. Fade to Flock of Seagulls, Crew Cut or Caesar… these fella's will handle any design in the hair-em of possibilities! While you're there, make sure to check out his entire line of award-winning beard and beauty products including beard balms/oils, pomades and more!
OLD TIMEY TINTYPE PORTRAITS (BOTH DAYS)!
CJ Harker will be with us once again and armed with his 100+ year old camera rig and will be taking these classic-type portraits all day long. For a minimal cost you can also buy a real tintype print… processed like they did well over 100 years ago. This is a forgotten art and make amazing gifts!

THE LEGENDARY BLACK SWAG BAGS!
The first 250 people in the door (each day!) will receive a FREE Trenton Punk Rock Flea Market "Black Swag Bag" that'll be loaded with goodies and other cool stuff such as records, tshirts, jewelry, handmade items, handmade soap and more (items vary per bag). Most of which is donated directly from our vendors! Be sure to check out your bag when you get one for money saving coupons that you can use at the flea market! Different bags and swag each day!
We hope to see you all there!