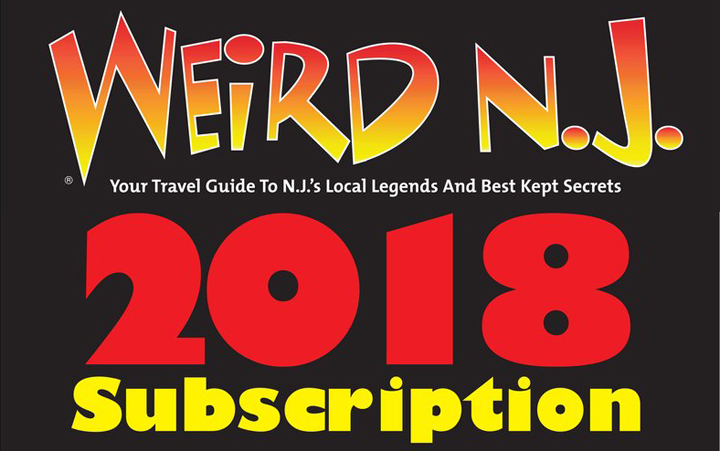 That right folks, order a subscription to Weird NJ and issues #50 and #51 will be sent right to your door in MAY and in OCTOBER of 2018!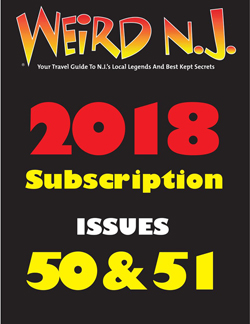 We collect stories about New Jersey. That's what we've been doing for the last 25 years. We like stories that make New Jersey the atypical place that it is. Maybe not weird to some, but we've always felt the magazine should represent everything New Jersey is distinctive for in an offbeat and wonderful way. We think that's what gives Weird NJ magazine the timeless and decidedly "Jersey" quality that it has. We still have many avenues to travel with this project we call a magazine and we have you, the readers, to thank for keeping us on the darker roads, in the tick-infested swamps, crawling under floorboards and through musty tombs, and dodging cave crickets in dark tunnels to find new stories to entertain you.
Where we will travel to this year? Take the ride with us by ordering a subscription today and find out!
If you are ordering a subscription for a weird friend or relative, MAKE SURE you put THEIR name in the shipping address.