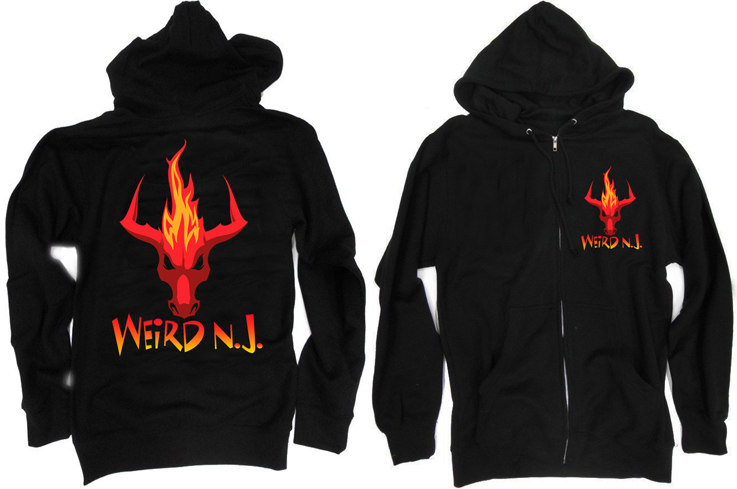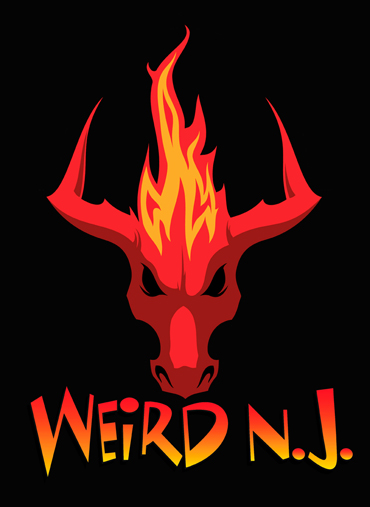 Don't be caught dead on a chill autumn night this year without having the brand new Weird NJ hoodie on your body. This black medium weight cotton/poly blend zippered sweatshirt is both toasty warm and way cool at the same time.
The hoodie features the Weird NJ logo and our new flamin' Jersey Devil design on the back and on the front breast. Let everybody everywhere know that you're down with the Garden State's #1 son, ol' JD. Own it! Sizes: M/L/XL/2XL
Also available through our Amazon store.