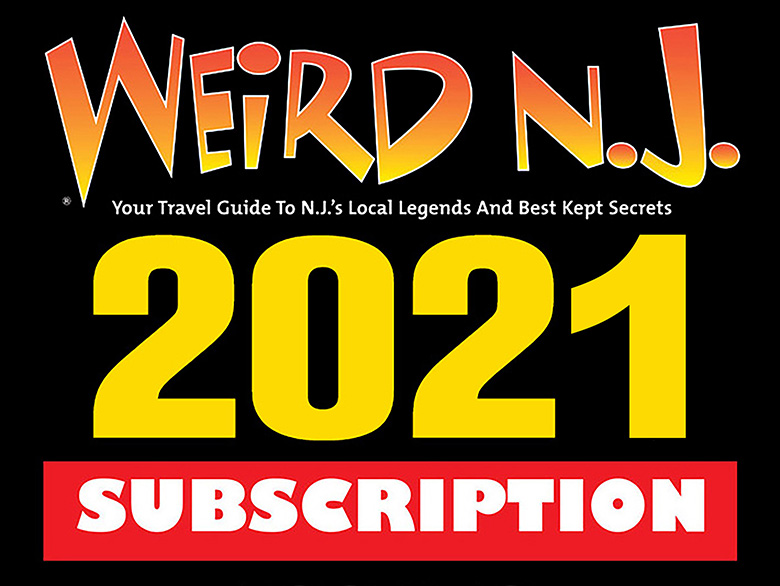 Subscribe to your favorite magazine for 2021!
That's right, Weird NJ issues #56 and #57 can be delivered right to your door in May and October of 2021. (Current and recent issues can be purchased HERE.) Weird NJ Magazine: Your Travel Guide to New Jersey's Local Legends and Best Kept Secrets. It's all that's weird about New Jersey that you won't find in any other publication or anywhere else on the Internet!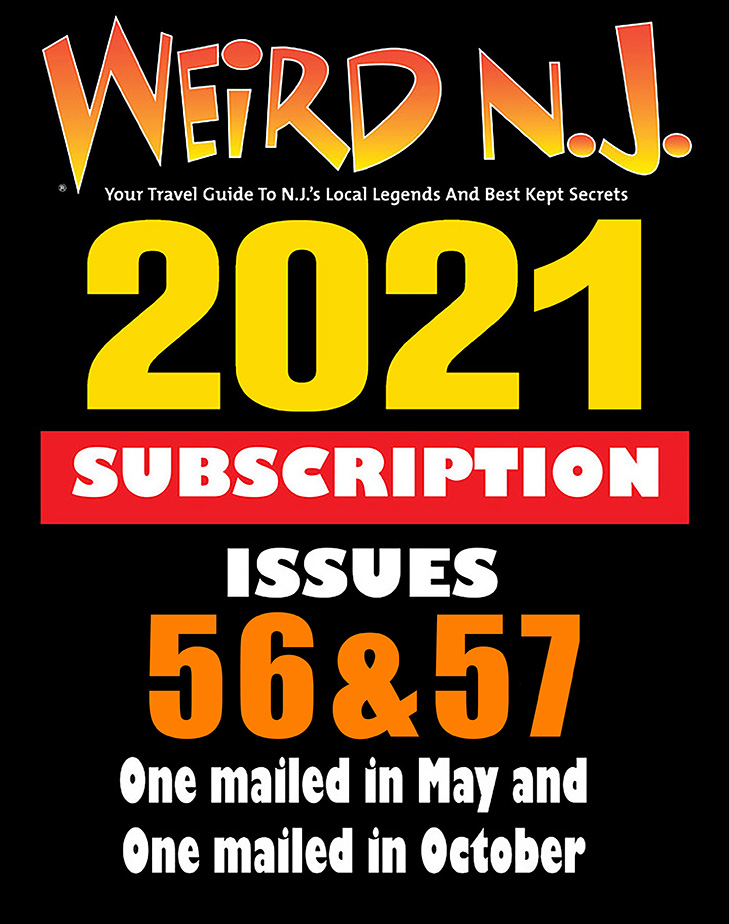 IF YOU ARE PURCHASING A SUBSCRIPTION FOR SOMEONE ELSE: Please make sure the "Billing," and "Ship To" boxes are filled out correctly. We do not send notices or gift cards. It's up to you to alert your weird friend or relative of your generous gift of weirdness.
Issues will be mailed in MAY and then again in OCTOBER of 2021. This order does not include any issues that are currently available. Current and recent issues can be purchased HERE.
‌ The NEW Weird NJ Devil Rider T-Shirt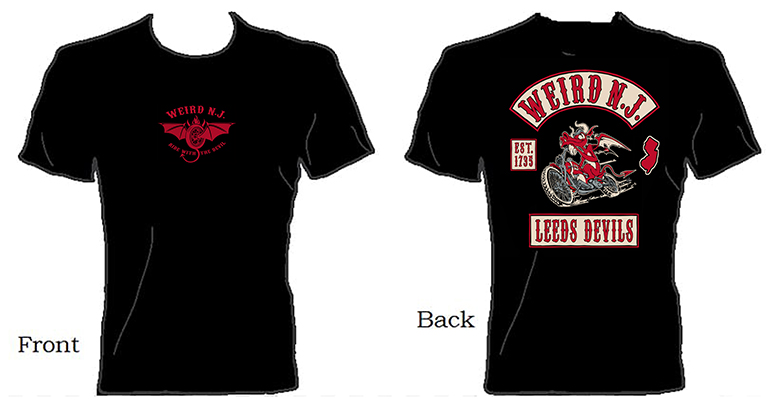 Ride with the Devil, the Jersey Devil that is, with our NEW Weird NJ T-Shirt!
There's artwork on the front AND back of this sporty tee, so everyone will know you're down with Ol' J.D. whether you're coming or going.
GILDAN Brand 100% Heavy Weight Cotton.
Devil Rider character art by world renowned artist Tony Squindo, and graphic design by Mark Moran.