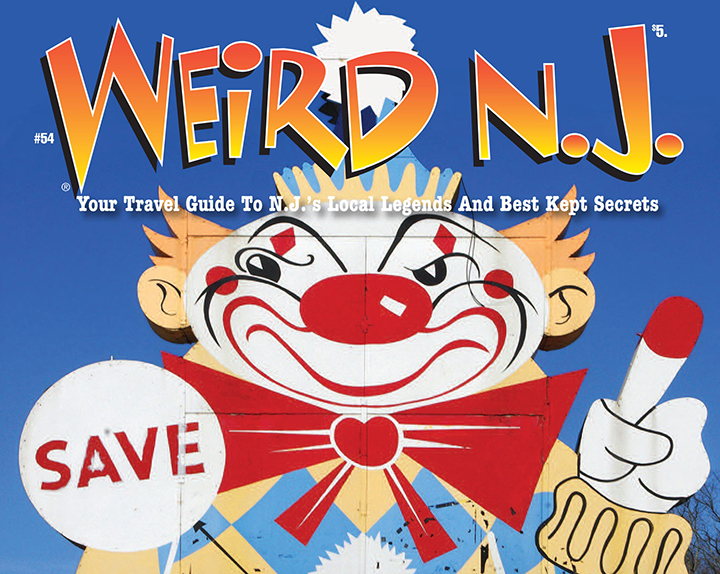 The BRAND NEW ISSUE of Weird NJ magazine, #54, has been mailed out to all paid subscribers. IF YOU HAVE NOT RECEIVED YOUR ISSUE YET, DO NOT PANIC. The postal service may take up to two weeks to deliver the issue. Due to printing complications caused by current pandemic delivers are running about one week behind schedule. But fear not, the weirdness is on its way to your mailbox!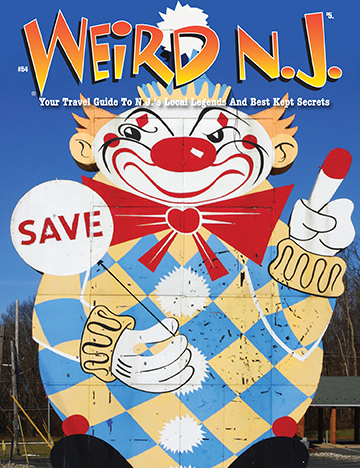 Many of the stores that usually distribute our magazine are currently closed and we have no idea when they might reopen. So with issue #54 we did not print the same number issues that we would normally publish. This means that the only way to guarantee you get your copy is to order yours today! THIS ISSUE WILL SELL OUT
Here's a link to an index of STORES THAT USUALLY CARRY Weird NJ, listed by the name of the town they are located in. We do not know which of these are currently open. If you'd like to know if your favorite outlet has the magazine, we suggest to call them to ask before venturing out to purchase it. If your store doesn't stock Weird NJ and would like to they can contact us to start an account by emailing Editor@WeirdNJ.com.
Now you can have all of your favorite Weird NJ icons on all kinds of cool new Weird Wear, like Tee Shirts, Girls Tees, Sweatshirts, Long Sleeve Tees, Hoodies, Unisex Tanks, Kids Tees, Tie Dyes or Onesies! All are available in all sizes and a variety of colors. Show the world your Jersey pride in some of these Jersey-centric goodies. Represent! (Theme song by Ricky Bustamante)