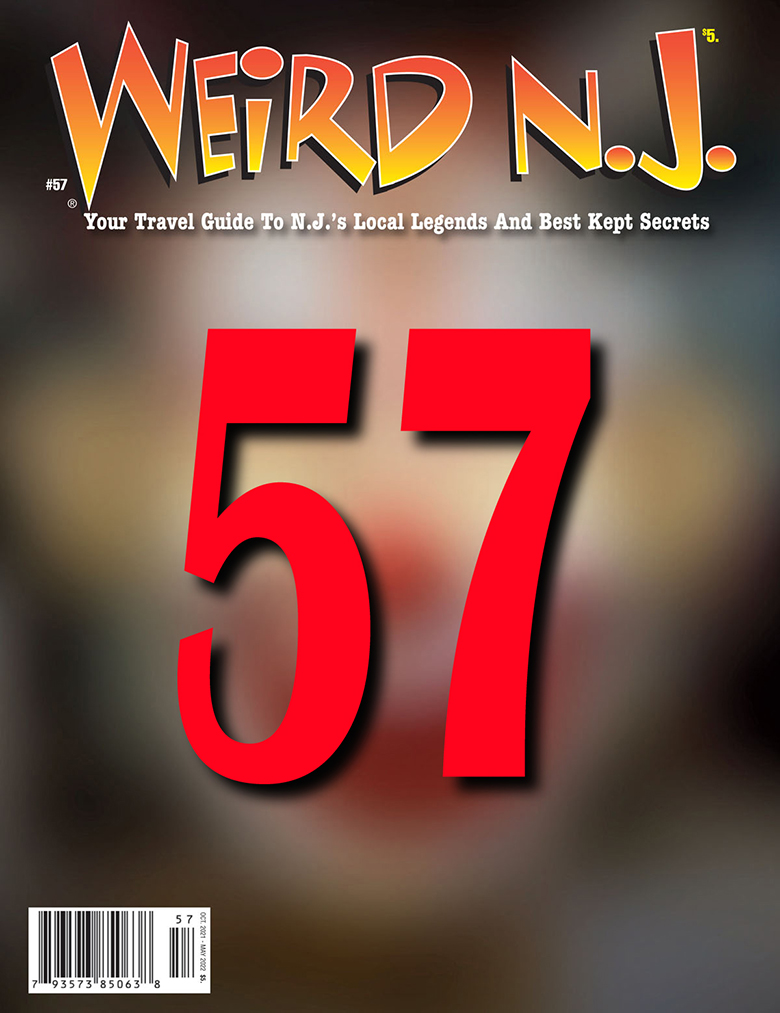 Pre-Order Weird NJ Issue #57 (Fall/Winter 2021)
IMPORTANT REMINDER:
If you have already purchased a 2021 Subscription for Spring and Fall of this year (issues 56&57) there is no need to pre-order issue #57. It will be mailed to you automatically as soon as it becomes available.
Subscriptions for 2022 will be made available later this Fall.
Just $8.00 including shipping and handling.
Issues will be mailed in OCTOBER of 2021.
SOLD OUT: WEIRD NJ ISSUE #56