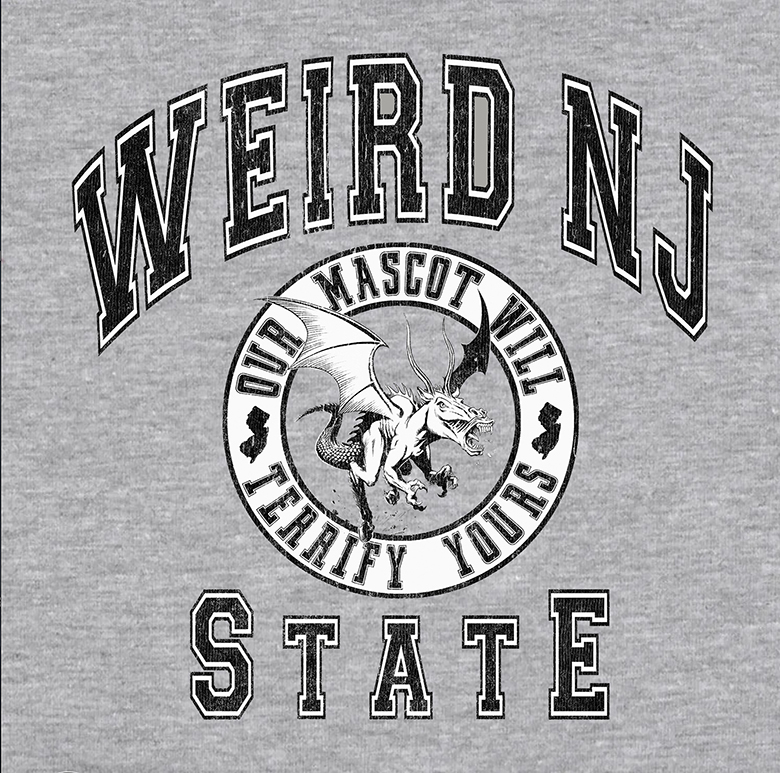 Do you have diploma in the different? A degree in the deranged or a sheepskin in the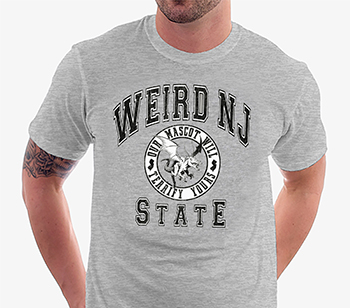 strange? Show off your pride in your alma mater with this sporty Weird NJ State Team T-Shirt. Distressed artwork gives it the lived-in look of a favorite old friend from your days on campus. Join team Jersey Devil and let all others know that "Our Mascot Will Terrify Yours!" A 100% heavy weight cotton, heather grey, Gildan brand tee in sizes small to 3X-large. (Design by Mark Moran/JD mascot by Loston Wallace/lostonwallace.com)
Also available through the Weird NJ Amazon Store.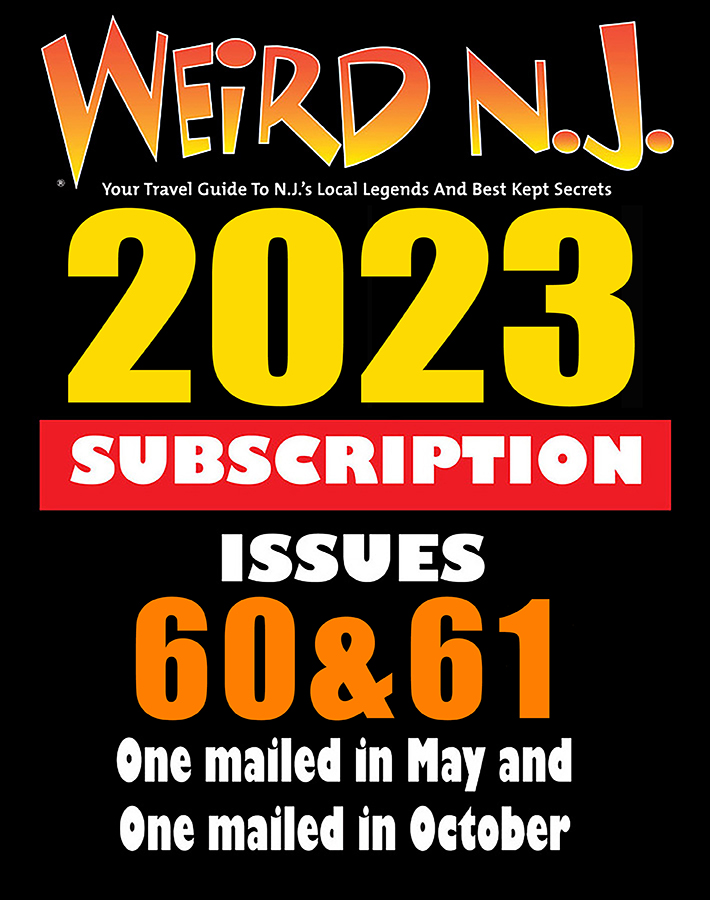 Issues will be mailed in MAY and then again in OCTOBER of 2023. This order does not include any issues that are currently available. Current and recent issues can be purchased HERE.
Visit our SHOP for all of your Weird NJ needs: Magazines, Books, Posters, Shirts, Patches, Hats, Stickers, Magnets, Air Fresheners. Show the world your Jersey pride some of our Jersey-centric goodies!