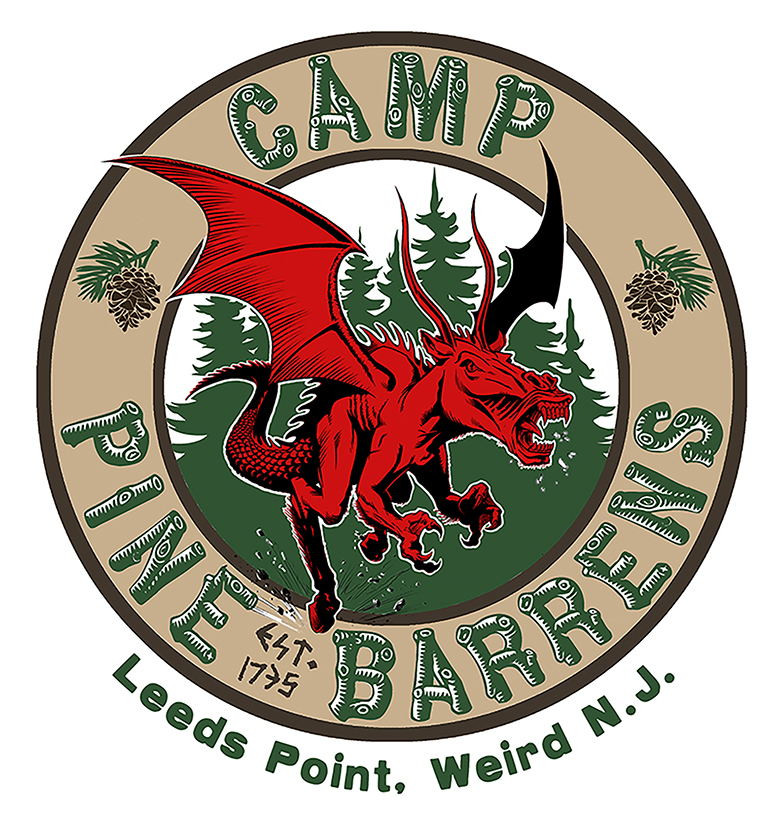 Summer is almost here, and that means it's time to get back to nature in the wilds of New Jersey. It's a time of long hot days spent hiking, camping, fishing, and running for dear life from the Jersey Devil! You just never know where our Weird NJ mascot, Ol' JD, might be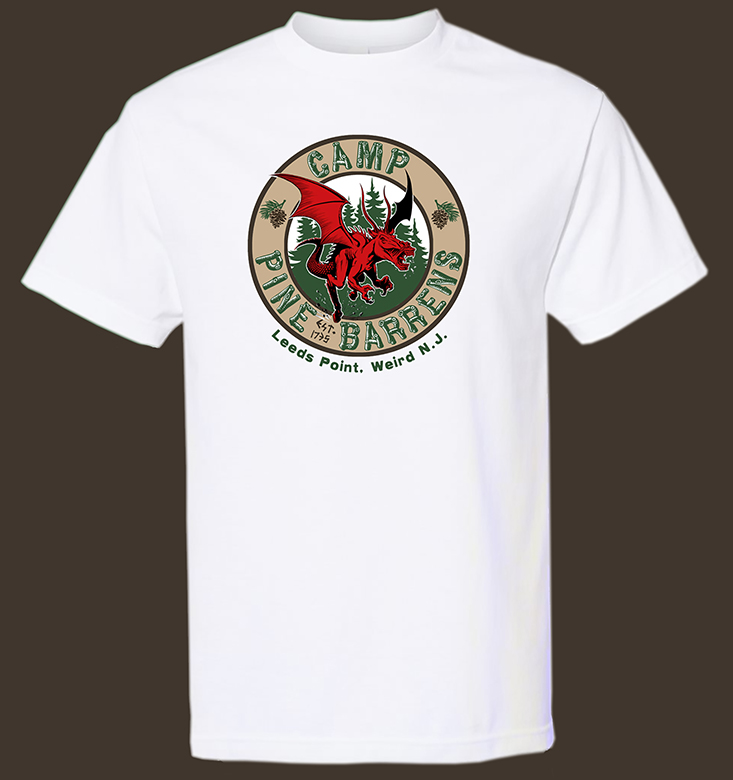 lurking in deepest, darkest forests of the Pine Barrens, but chances are, he'll know where you are.
Now you can relive all those terrifyingly fun camp times all year round with our new Camp Pine Barrens T-shirt! It's a heavy weight 100% cotton tee, and it's white, so you'll have no trouble spotting those blood sucking ticks on you.  Available in sizes M to 3XL.
Welcome to Camp Pine Barrens – Now proudly celebrating (almost) one full season without a single missing camper! (Jersey Devil image by Loston Wallace, LostonWallace.com)
Also available as as 4″ Die Cut Vinyl Sticker.
Visit our SHOP for all of your Weird NJ needs: Magazines, Books, Posters, Shirts, Patches, Hats, Stickers, Magnets, Air Fresheners. Show the world your Jersey pride some of our Jersey-centric goodies!

Now you can have all of your favorite Weird NJ icons on all kinds of cool new Weird Wear, like Tee Shirts, Girls Tees, Sweatshirts, Long Sleeve Tees, Hoodies, Unisex Tanks, Kids Tees, Tie Dyes or Onesies! All are available in all sizes and a variety of colors. Represent!