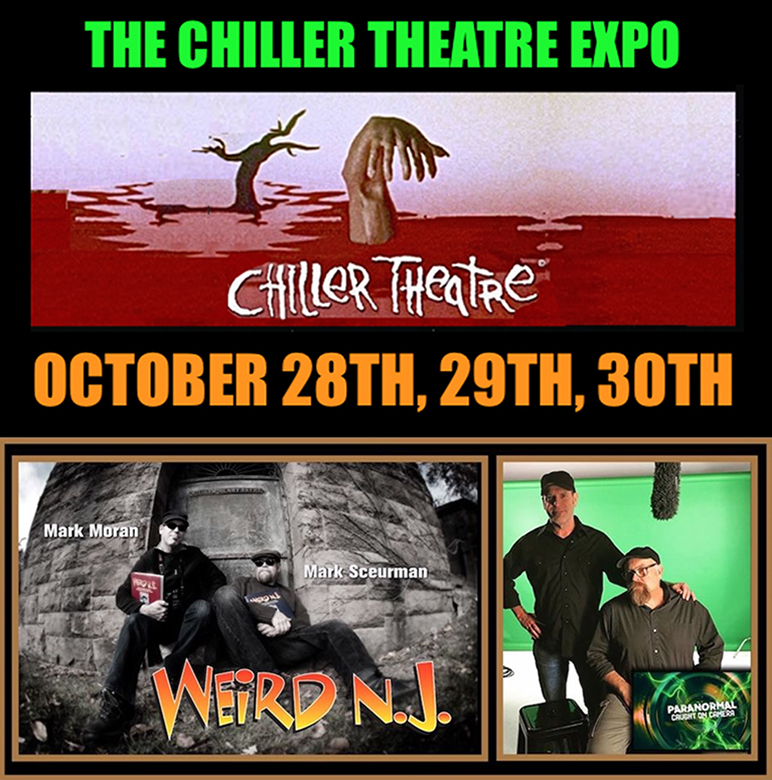 Weird N.J. publishers Mark Sceurman and Mark Moran will be featured guests at this Fall's Chiller Theatre Expo taking place at the Parsippany Hilton on October 28, 29 & 30.
The Chiller Theatre Toy, Model and Film Expo is the premiere convention for all things cool! With over 31 years in the business, it's your #1 stop for the best Celebrities, Dealer Rooms that are second to none, and a Rock 'n' Roll Costume Party. Come check the out the show – you'll never be the same again!
Advance Ticket Sale Prices for the Oct 28-30, 2022 Chiller Theatre Expo have to be ordered by end-of-day Oct. 10th!
Visit our SHOP for all of your Weird NJ needs: Magazines, Posters, Books, Shirts, Patches, Hats, Stickers, Magnets, Air Fresheners. Show the world your Jersey pride with some of our Jersey-centric goodies!