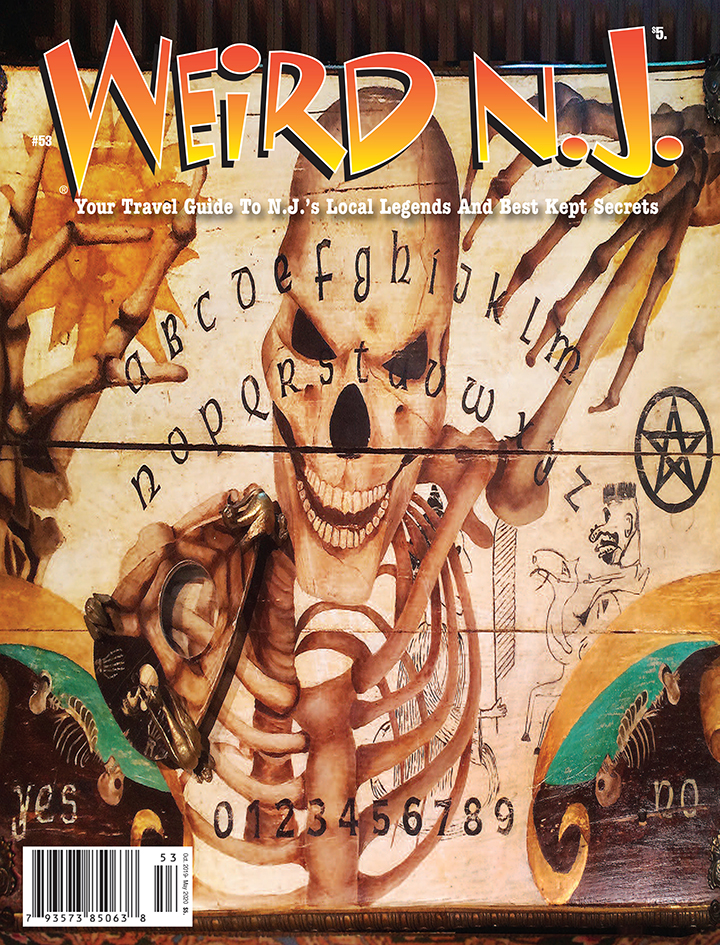 The #53 Fall/Winter 2019 issue of Weird NJ Magazine is in stores NOW and is available for online purchase. It's all that's weird about New Jersey that you won't find in any other publication, on the Internet, or anywhere else!
Issues can be purchased through our Web Site, Amazon Store and Facebook Shop.
Trying to find a place to pick up the latest issue of Weird NJ magazine in your town or a town near you? Here's a LINK to a list of stores that carry Weird NJ arranged alphabetically by town name.