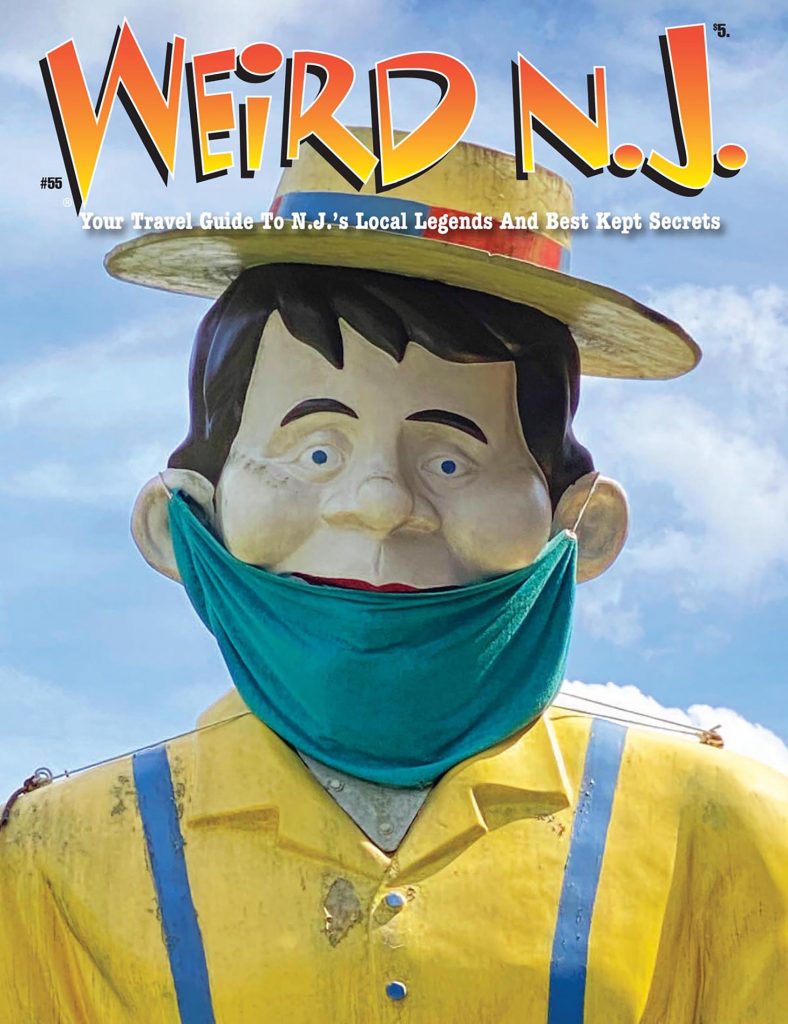 It's here! The #55 issue of Weird NJ Magazine: Your Travel Guide to New Jersey's Local Legends and Best Kept Secrets, is now available. Order yours today and we'll have a copy mailed right to your door. This is a single issue offered for folks who have not already purchased a yearly subscription to the magazine.
What weird locations will we be traveling to this Autumn and what strange sites and stories might we find there? There's only one way to find out! Weird NJ Issue #55: It's all that's weird and wonderful about New Jersey that you won't find in any other publication or anywhere else on the Internet!
Weird NJ Issue #55 can be ordered through our Web Site, Amazon Store, or Facebook Shop. It can also be found at hundreds of shop around the state and beyond. To find a store near you that carries Weird NJ go to this LINK.