Pre-Order Weird NJ's October Issue #61 (Fall/Winter 2023)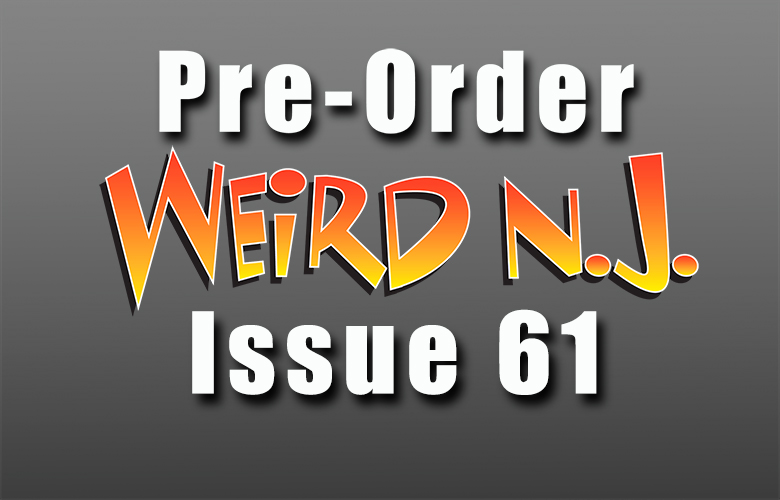 The October issue of Weird NJ, #61, is almost here, and you can have it delivered right to your door, hot off the presses! Just $9.00 including shipping and handling. Issues will be mailed in OCTOBER of 2023.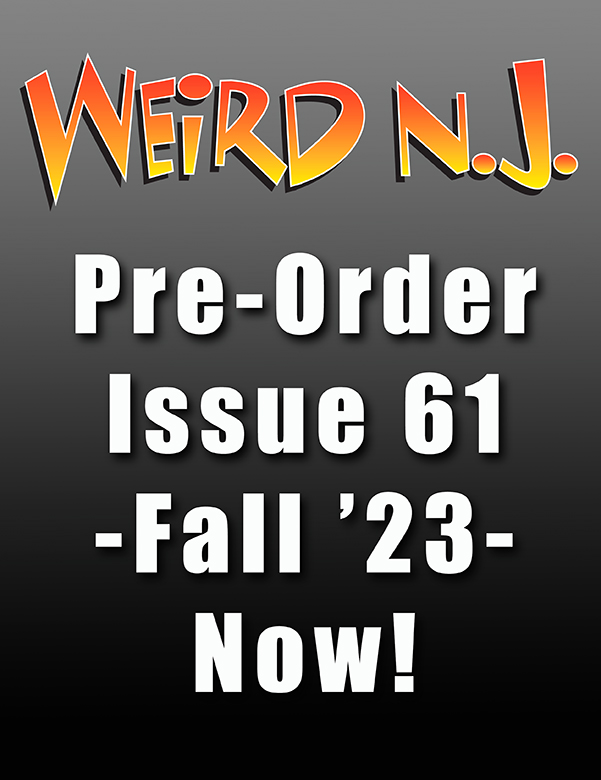 IMPORTANT REMINDER:
If you have already purchased a 
2023 Subscription
for Spring and Fall of this year (issues 
60
 & 61), there is no need to pre-order issue #61. It will be mailed to you automatically as soon as it becomes available.
Many of our recent issues, like
#56
, 
#54
, 
#53
, 
#51
 and 
#50
 were so popular that they SOLD OUT in just a few months and are now only available as a 
COLLECTIBLES
. We never can tell which issues might sell out, so don't take any chances on missing out on one, because once they're gone, they're gone for good! Available back issues can be purchased 
HERE.
)