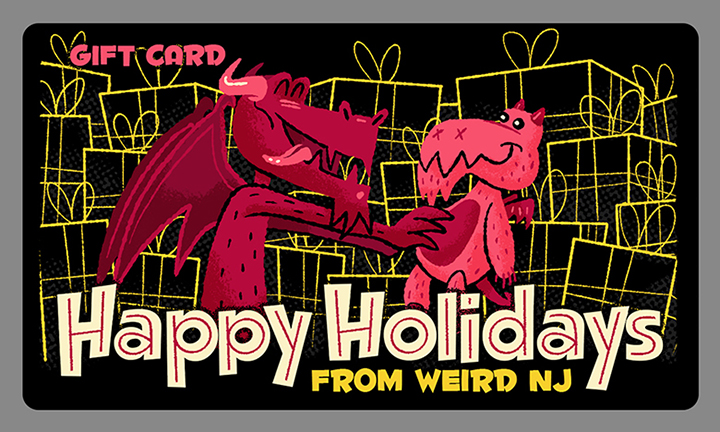 This year give the gift of weirdness with a Weird NJ Gift Card in the amount of your choice.
Do you have a friend, co-worker or family member that's a little…weird? Well, we have the perfect gift for that hard to shop for weirdo on your holiday list! A Weird NJ Gift Card lets them choose their own gift from any of our fine products; like a 2023 Subscription, the latest issue of the magazine,  Special Issue & Collectibles, Books, or any of our other cool merch like; T-shirts, Stickers, Patches, Posters, Magnets and more!
You can even print out this handsome Gift Card, with artwork by Ian Glaubinger, and give it that certain someone, or stuff it in their stocking. What better way to say, "Hey, I think you're kinda weird, but I really like you anyway."?