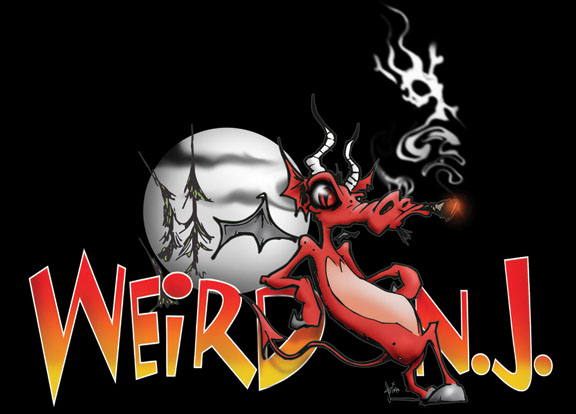 Our New Weirdwear! Show your New Jersey pride in this cool new Weird NJ T designed by Squindo. His fine art has been on gallery walls from Van Eaton Galleries, Gasoline Gallery and Gallery 1988 in LA to east coast galleries like The Parlor, Crybaby, Kustom Kulture and East Atlanta Gallery and Spacejunk in France, and now, for the second time, his art appears on our shirts! It's an honor for us here at WNJ.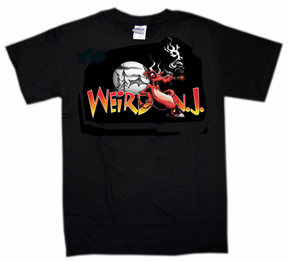 All shirts are heavy weight Fruit of the Loom 100% cotton and come in sizes from small to XXL.
Purchase yours through our web site or the WNJ Amazon Store.
Check out www.squindo.net for some more great art.