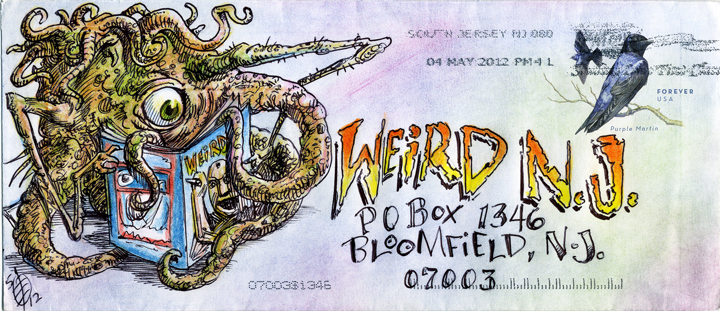 Don't miss out on one Weird thing that goes on in this strange state of our! Subscribe to the Weird NJ Email Newsletter for a regular dose of weirdness. We'll keep you up to date on all the Weird NJ stories, news, upcoming events, special offers, and newly released products. It's a direct-to-you guide to New Jersey's local legends and best-kept secrets (including some that we would never dare post on our website or publish in the magazine).
Newsletters are sent out about once a month, so fear not, we WILL NOT be sending any SPAM, nor will your email address be shared with anybody else. We WILL NOT ask for your phone number or credit card info. And, it's totally FREE! That's a promise from your friends at Weird NJ.
Subscribe to your favorite magazine for 2022!
That's right, Weird NJ issues #58 and #59 can be delivered right to your door in May and October of 2022. (Current and recent issues can be purchased HERE.) Weird NJ Magazine: Your Travel Guide to New Jersey's Local Legends and Best Kept Secrets. It's all that's weird about New Jersey that you won't find in any other publication or anywhere else on the Internet!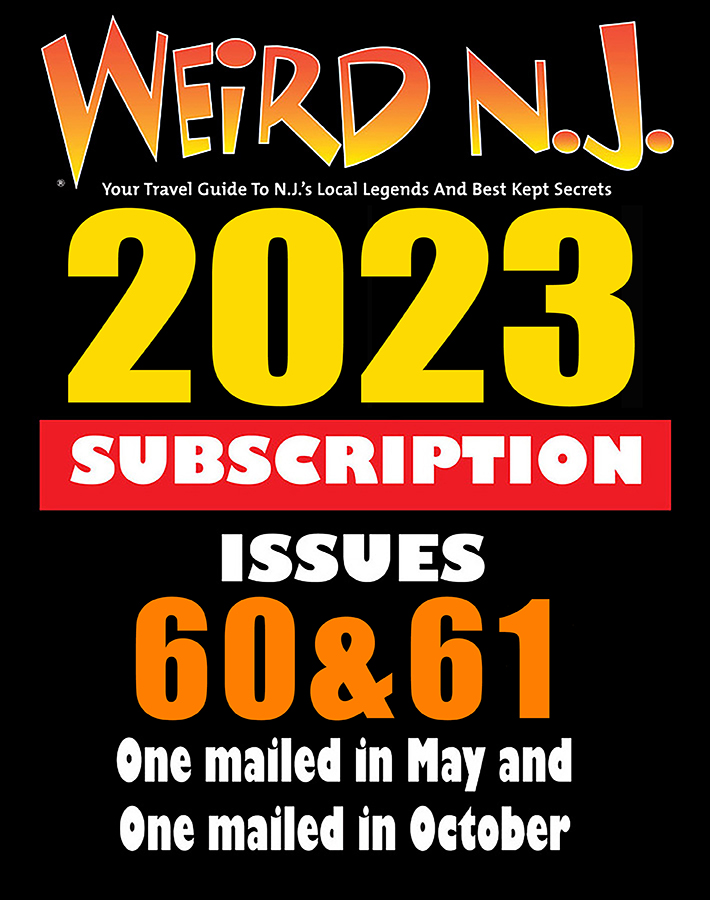 IF YOU ARE PURCHASING A SUBSCRIPTION FOR SOMEONE ELSE: Please make sure the "Billing," and "Ship To" boxes are filled out correctly. We do not send notices or gift cards. It's up to you to alert your weird friend or relative of your generous gift of weirdness.
Issues will be mailed in MAY and then again in OCTOBER. This order does not include any issues that are currently available. Current and recent issues can be purchased HERE.
Visit our SHOP for all of your Weird NJ needs: Magazines, Books, Posters, Shirts, Patches, Hats, Stickers, Magnets, Air Fresheners. Show the world your Jersey pride some of our Jersey-centric goodies!