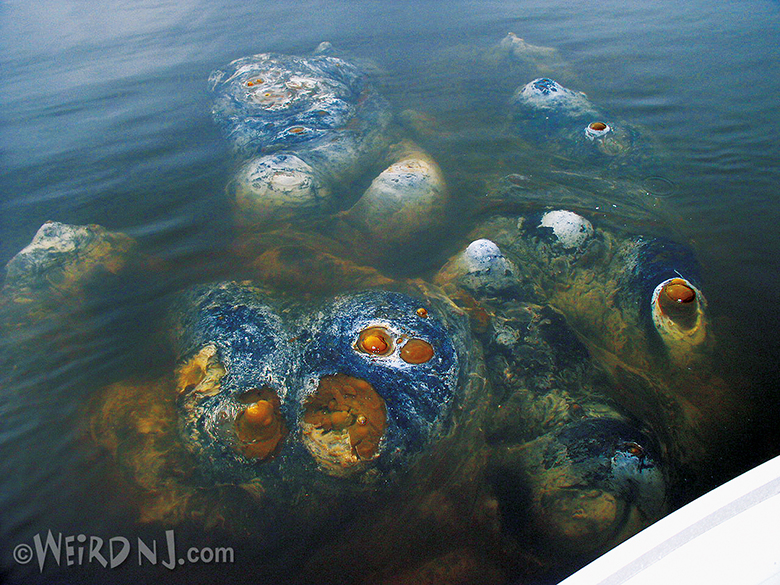 It was on August 6, 2003 that a large mysterious blob appeared in a Little Egg Harbor tributary. The Jersey State Police's marine unit called in the Department of Environmental Protection, who poked and probed the blob and determined that it was not hazardous, though they could not say for sure just what it was. The gooey globster was eventually towed out into the Great Bay using a 50-foot rope and then released.
The following year in May of 2004 another gooey, putrid mass surfaced in another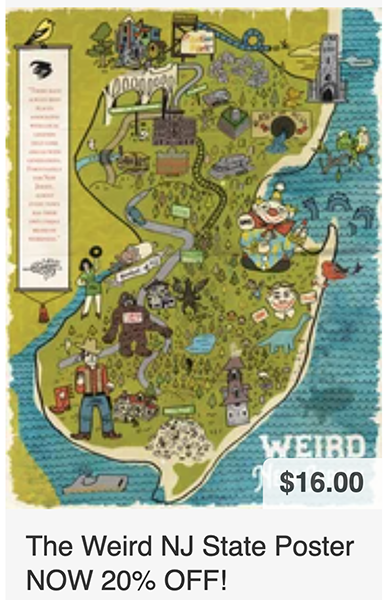 waterway in the lagoon community of Beach Haven West, miles away from the original Blob encounter. This smaller "Son of Blob" was only about 10 feet in diameter, but terrorized the beach community nevertheless. "It's miserable, ugly and disgusting," said resident Nancy Olivia in the Press of Atlantic City. Olivia called Ocean County officials to say "I went to work today, and I have a Blob in my back yard!"
The NJ Department of Environmental Protection, the NJ State Police and Ocean County Health Department were called in to inspect the mass, and samples were taken. The inspectors believed that it was not the same blob that appeared in Little Egg Harbor the prior year, but still didn't have a clue as to what it consisted of. 
The blob might just be the most disgusting and frightening thing ever encounter at the Jersey Shore, with the possible exception of some cast members from the TV show of the same name. The blob may still be at large, lurking in the depths––so BEWARE!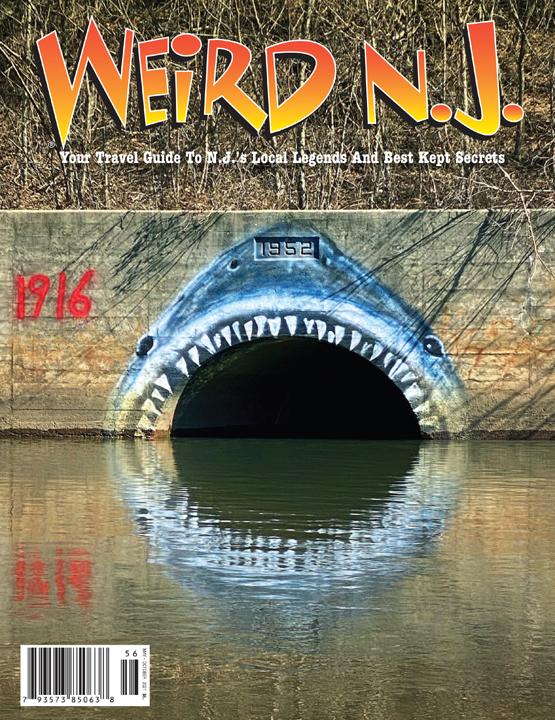 This story is an excerpt from Weird NJ magazine, "Your Travel Guide to New Jersey's Local Legends and Best Kept Secrets," which is available on newsstands throughout the state and on the web at www.WeirdNJ.com. All contents ©Weird NJ and may not be reproduced by any means without permission. 
Weird NJ Issue #56 can be ordered through our Web Site, Amazon Store, or Facebook Shop. It can also be found at hundreds of shop around the state and beyond. To find a store near you that carries Weird NJ go to this LINK.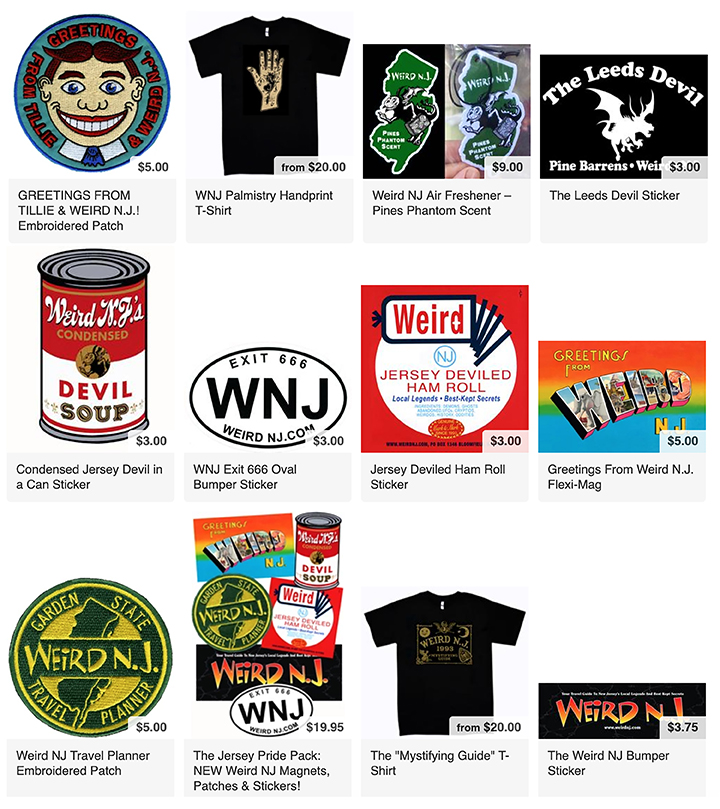 Visit our SHOP for all your Weird NJ needs: Magazines, Books, Shirts, Patches, Hats, Stickers, Magnets, Air Fresheners. Show the world your Jersey pride with some of our Jersey-centric goodies!