Paranormal Caught on Camera, featuring Weird NJ publishers Mark Sceurman and Mark Moran commenting on a variety of eyewitness encounters with the unknown, airs weekly on the Travel Channel. From ghosts and demons to UFOs and cryptid creatures, we'll be covering it all. Catch a brand new episode for lots of supernatural thrills and chills! Click this link for a full schedule of upcoming episodes.
Fridays at 10/9c on TRVL
Now streaming on TRVL Go, Google Play, Roku, Amazon Fire TV, Apple TV and Hulu.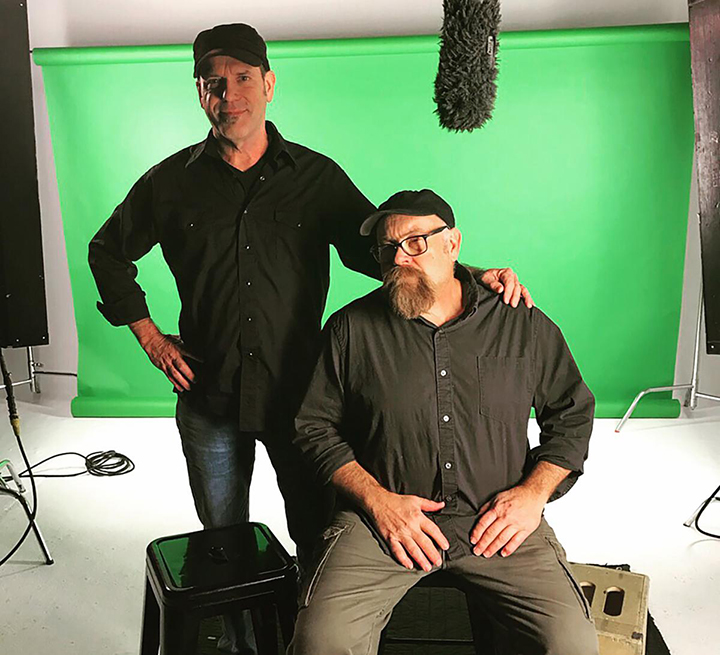 About the Show
Some of the most amazing, eye-opening and downright scary paranormal videos from around the world are featured as a panel of experts break down the footage and analyze what exactly the eyewitnesses captured. Insights from some of the most knowledgeable specialists in the field and firsthand accounts from the people lucky enough — or perhaps unlucky enough — to witness this strange phenomena themselves just might make a believer out of even the biggest skeptics out there. 
Subscribe to Weird NJ magazine for 2022!
That's right, Weird NJ issues #58 and #59 can be delivered right to your door in May and October of 2022. (Current and recent issues can be purchased HERE.)

Now you can have all of your favorite Weird NJ icons on all kinds of cool new Weird Wear, like Tee Shirts, Girls Tees, Sweatshirts, Long Sleeve Tees, Hoodies, Unisex Tanks, Kids Tees, Tie Dyes or Onesies! All are available in all sizes and a variety of colors. Show the world your Jersey pride in some of our Jersey-centric goodies. Represent!