Murdered Music Major Haunts College of NJ (Trenton State)
It was on September 4, 1977, that an aspiring young music major was brutally murdered while practicing piano in an empty auditorium at The College of New Jersey (then known as Trenton State College). To this day, the murder is unsolved. Ever since that time strange ghostly occurrences have been reported surrounding Kendall Hall.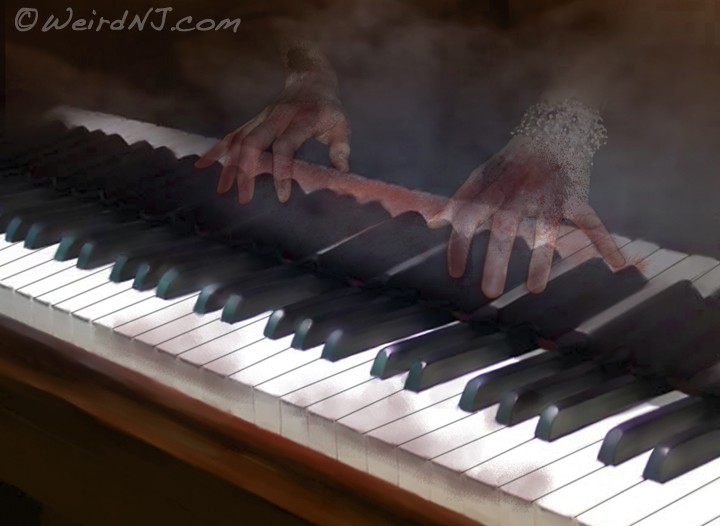 Illustration by Ryan Doan / www.RyanDoan.com
Perhaps setting a name-change record, The College of New Jersey began as the New Jersey State Normal School in 1855 and has had five subsequent names, including a long tenure as Trenton State College from 1958 to 1996, when the name changed to The College of New Jersey. The college was originally located on Clinton Street in Trenton, but moved to a large campus in Ewing in 1928.
Those who came of age in the "Trenton State" era are loathe to let go of that moniker, which explains why all around New Jersey and even on campus you'll still hear the college referred to as such. So, despite its multi-name history and the administration's effort to get everyone behind the name "The College of New Jersey," nowadays this New Jersey institution essentially has two names—and at least as many ghosts.
The Kendall Hall Murder Mystery at Trenton State
Her name was Sigrid Stevenson, and she had one passion – playing the piano. One late night, like any other, she snuck into a college building to practice. She sat on the stage, in front of an auditorium with hundreds of empty seats, and played. Sigrid was a bit of a free spirit; she had hitchhiked across the United States and Canada and now she was studying at Trenton State College, attempting to get a master's degree in music and becoming a teacher. She planned to live by the piano. But as she practiced that night, September 4, 1977, she died by the piano.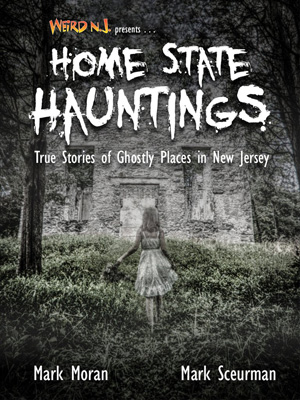 She was not raped or robbed – simply murdered. She was beaten to death in a shockingly gruesome manner; blood was spattered over her sheet music and pooled on the stage. She was found nude, face down, wrapped in the piano cover (she may have been practicing nude; her jeans were found nearby). Her friends could not recognize her face, only her hair. She was twenty-five years old.
To this day, the murder is unsolved. Sigrid's killer walked from the stage, a free being. Sigrid's promised future wilted, and in its place, a mystery case arose. The case would involve psychics, ex-roommates, and professors.
What is known about Sigrid's life before her murder was that she was always on the move. Over the summer, she rented a room from Trenton Stage professor Dr. Alan Lutz. However, that August, she moved out to live with a volunteer fireman who served for Ewing Township. Still, during interviews at the time, friends of Sigrid's said they thought she did not have a boyfriend. Aside from brief mentions in asides of early articles, little is publicly known of this fireman.
Throughout the investigation, hundreds were interviewed, several twice. But there were no arrests made, and to this day, the case remains unsolved. For thirty years, Sigrid Stevenson's case went cold, her name forgotten by a campus that changed drastically with the times. There are no plaques in remembrance, no scholarships in her name. Faculty who had known her slowly retired or moved on to other positions. The campus changed its name (from Trenton State College to The College of New Jersey) and its landscape.
Ever since that time strange occurrences have been reported surrounding Kendall Hall. One former student worker reported having seen a paper towel float from one side of a bathroom into a garbage can on the other side of the room. No windows were open and no air vents were in the vicinity. Other students have reported occasionally having felt someone behind them. Footsteps and doors closing for no reason have also been fodder for the paranormal experience.
A local psychic, who preferred to remain unnamed, visited Sigrid's former stomping grounds recently and came up with interesting results.
"When she was on stage, this guy was watching her for a little while. Either her back was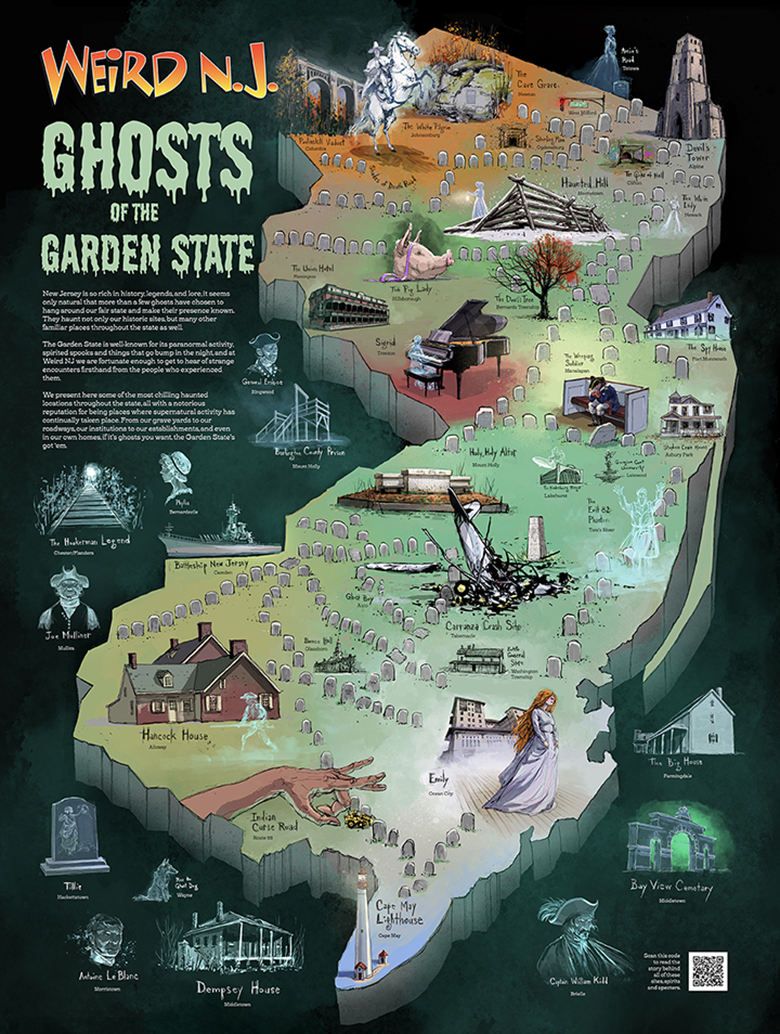 turned while she was on the piano, or she was too involved with her music to notice," the psychic said. "I think he was in uniform and had curly hair. He had something on his pants, something like keys. She knew him, but not well. He made an advance, but she fought back. He got angry and when he got tough, she scratched and did something near his eye. That's when he got violent."
"He knew she was there that night," the psychic continued, "and this guy was sick. Borderline stalker. There was a place on stage where he could hide and watch her. He had made advances at her before, but she had ignored him, made small talk. But that night was different. After he killed her, he discarded his clothes in a dumpster behind a store nearby."
The psychic also claims Sigrid is still hanging around because she has yet to forgive her killer, who may still be alive. "He didn't appear to be old. Probably his late 20s or 30s. So he'd be in his 50s or 60s today. I think he has health problems and may have moved far away. She has not forgiven this person; she isn't happy about how this case has gone at all. This man is not remorseful and thinks she got what she deserved."
So where does the case of Sigrid Stevenson go from here?  –Bart Brooks and Connor Buck

Kendall Hall
Murdered Music Major Haunts Trenton State College
This is a bit of a ghost story that my grandmother and uncle have both told me on different occasions. They are both graduates of Trenton State College (I am the first to get kicked out, but that's another story).
During my year there I witnessed some strange stuff. The story of the haunted music building lived on in the dorm, and if you wanted a coed in your arms late at night you would go for a nice romantic moonlight stroll and just happen to remember the story as you neared the building. As I write this I do remember the faint sound of music in the air (scared the bejeezus out of me and my date) late one night!  –Michael J. Chaplin
Trenton State Students Still Freaking Out About Sigrid
In the summer of 1999, I attended the NJ Governor's School of the Arts, held at The College of NJ, formerly Trenton State College, in Ewing Twp. The theatre scholars apparently tried to hold a seance to resurrect the spirit of the murdered girl.  Now, not having actually been with them, I don't know if the following is true, but supposedly, when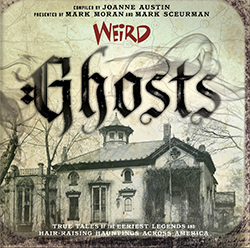 they turned on a radio they brought with them, they couldn't get any reception and someone whispered over the static: "Get out!"  Like I said, I wasn't there, so I don't know.  I was told about it later that night.
So, determined to learn the truth, I headed up to TCNJ's library. I encountered a lot of nervous grins and reluctant frowns trying to find any information at all. I found microfiche of old issues of the Trenton Times, where I learned that the murder occurred over Labor Day weekend in 1977. The victim was 21-year old Sigrid Stevenson, a music performance major from California. Police questioned her boyfriend, but his alibi of being out of town that night was true.
She was indeed found naked, sexually assaulted and strangled to death, wrapped in a piano cover.  I never did read anything about a piano cord. Although a psychic was brought in and determined that Sigrid was stalked long before she was killed, and that she was murdered by a man in uniform, her killer was never found.
To this day, some students are a little freaked out by the creepy history. I've heard some stories from students of strange things happening; heavy doors slamming shut when no one is near them, feelings of being followed, strange shadows and silhouettes, and feelings of cold spots and "pressured" air in parts of the building and on the stage. I personally was freaked out by the spiral staircase on the back of the stage, and the women's room in the newer part of the building on the first floor. The only strange thing I ever witnessed was a wadded up paper towel shooting out a full foot from the top of the trash can and then dropping to the floor after I had explained the story to a friend taking a piss, while I waited for her.  It flew off just as I had said, "Her killer was never found."
The perfect end:  I'll be a freshman music education major at The College of NJ this fall! –C. Keiko Suwa
Believe it or not, Kendall Hall is not the only haunted building at The College of New Jersey. To can read about the other haunted halls at this school, and all of the other academic apparitions in our book Weird NJ, Volume II.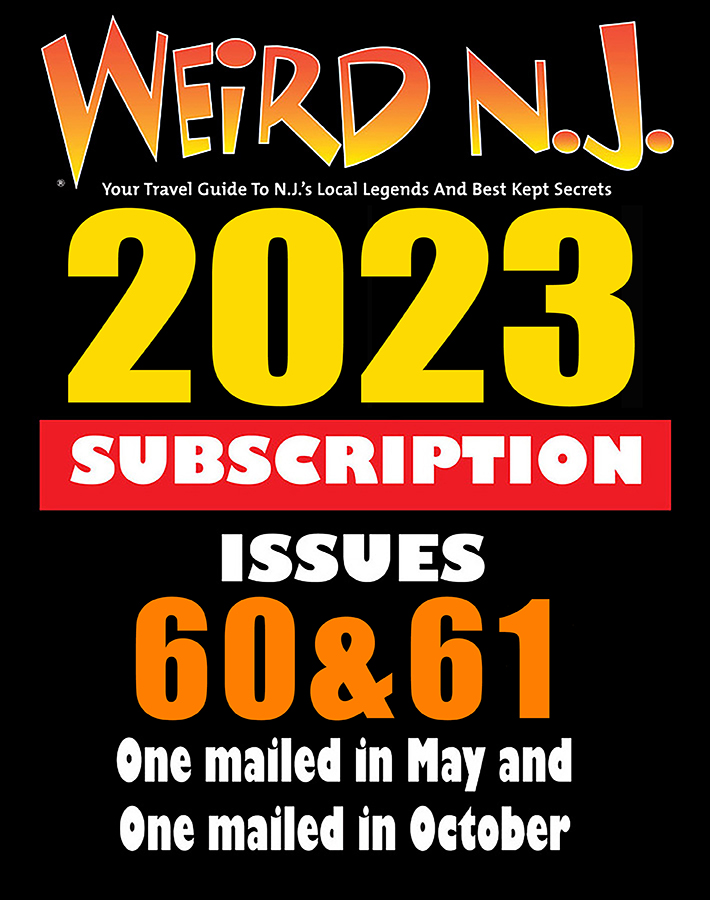 The preceding article is an excerpt from Weird NJ magazine, "Your Travel Guide to New Jersey's Local Legends and Best Kept Secrets," which is available on newsstands throughout the state and on the web at www.WeirdNJ.com.  All contents ©Weird NJ and may not be reproduced by any means without permission.
Visit our SHOP for all of your Weird NJ needs: Magazines, Books, Posters, Shirts, Patches, Stickers, Magnets, Air Fresheners. Show the world your Jersey pride some of our Jersey-centric goodies!

Now you can have all of your favorite Weird NJ icons on all kinds of cool new Weird Wear, Men's Wear, Women's Wear, Kids, Tee Shirts, Sweatshirts, Long Sleeve Tees, Hoodies, Tanks Tops,  Tie Dyes,  Hats, Mugs & Backpacks! All are available in all sizes and a variety of colors. Visit WEIRD NJ MERCH CENTRAL. Represent New Jersey!