Subscribe to Weird NJ for 2024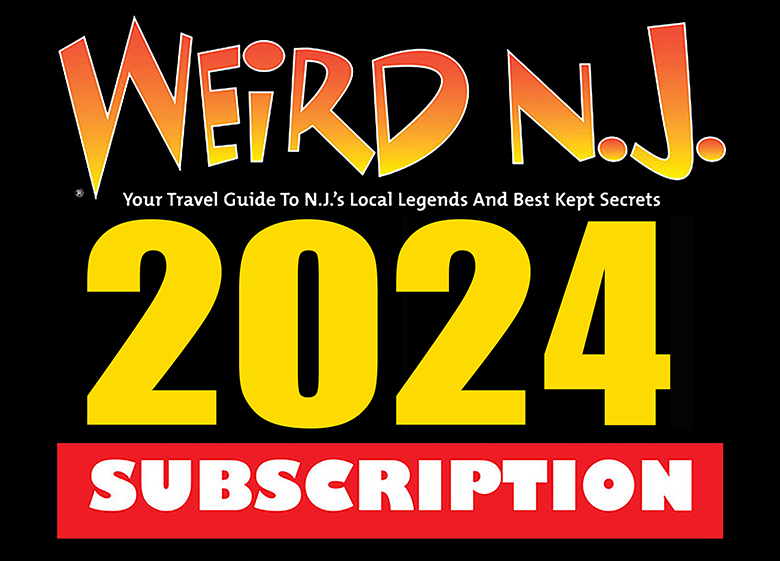 Weird NJ issues #62 and #63 can be delivered right to your door in May and October of 2024. (Current and recent issues can be purchased HERE.) Weird NJ Magazine: Your Travel Guide to New Jersey's Local Legends and Best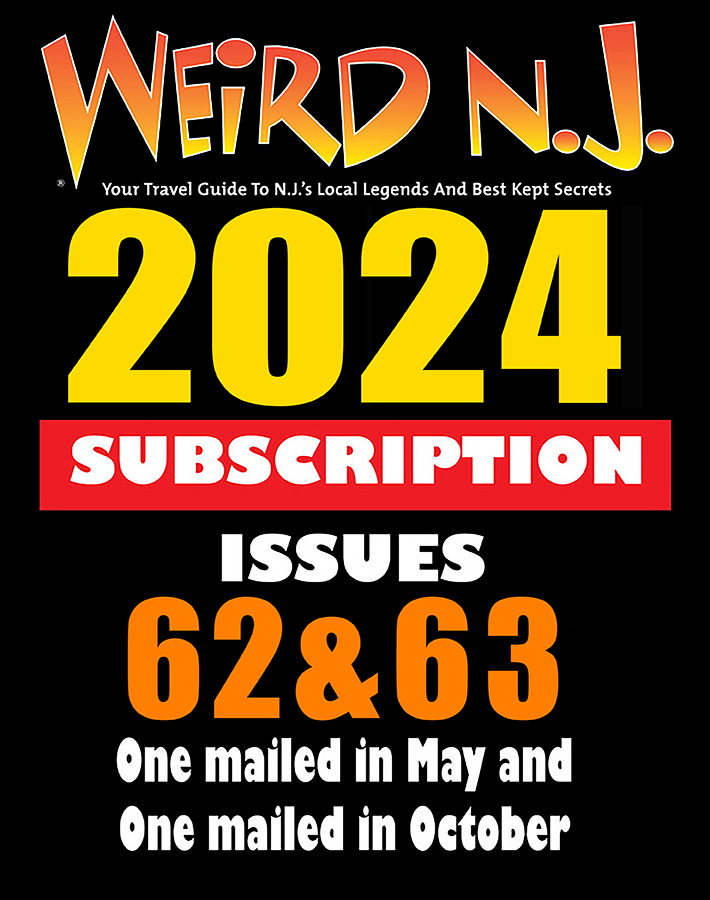 Kept Secrets. It's all that's weird about New Jersey that you won't find in any other publication or anywhere else on the Internet!
IF YOU ARE PURCHASING A SUBSCRIPTION FOR SOMEONE ELSE: Please make sure the "Billing," and "Ship To" boxes are filled out correctly. We do not send notices or gift cards. It's up to you to alert your weird friend or relative of your generous gift of weirdness.
2024 Subscriptions DO NOT include and currently available issues. Current and recent issues can be purchased HERE.

The October 2023 issue of Weird NJ, #61, is available now, and you can have it delivered right to your door! Just $9.00 (including shipping and handling).
To find a place to pick up the latest issue of Weird NJ magazine in your town or a town near you, go to this link for a list of stores that carry Weird NJ, arranged alphabetically by town name.
Also available through our Amazon Store.
And don't forget to get yourself, or someone close to you, one of our cool new Tombstone Tees!