Weird NJ Facebook Page HACKED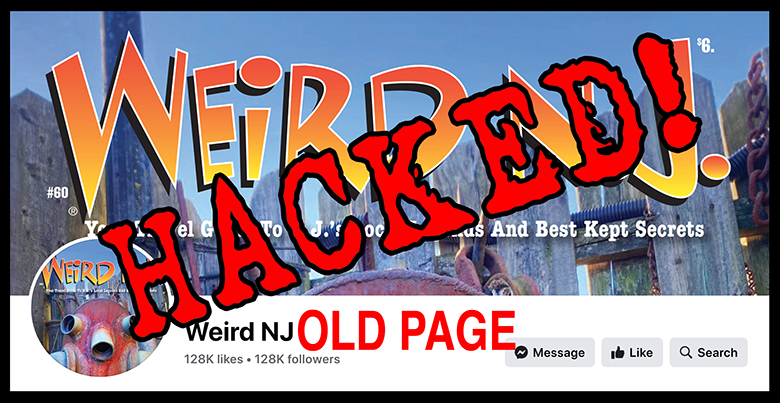 Dear friends and followers – It is with great frustration that we must report that the primary Weird NJ Facebook page (above photo) has been hacked into and hijacked by a foreign entity that is posting nonsense on it. Since July 4th we have had no control over the page and its content. We have tried to work with Facebook (Meta Support) to correct this situation, but to no avail.
This was the page that we'd been communicating with folks through for the past 13 years, with a following of 130,000 people. Now all that has been stolen from us.
If you are a Facebook user we invite you to join the NEW page we've set up at Weird NJ – Weird New Jersey (bottom below). We apologize for any stupidity that you may be subjected to in your Facebook feed that looked like we had posted it. We did not. This problem is purely a Facebook issue and has no impact on the security of our website WeirdNJ.com or other social media.
–Your longtime traveling companions, Mark & Mark