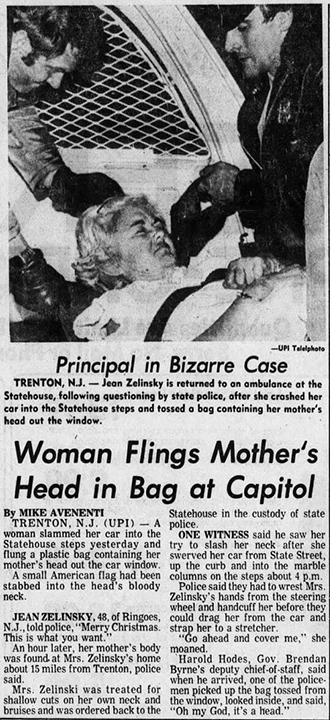 On December 22nd, 1978, Jean Zelinsky was hardly feeling the holiday spirit. She was 48, single, and living with her mother in a small, five-room house in Ringoes. Jean always had trouble finding a suitor. Neighbors theorized it was due to her lazy eye. Jean's mother, Julia, resented her for never marrying, and for giving up a good job as a government clerk so that she could study teaching at a local college. After years and years of insults and bickering, Jean Zelinsky had finally had enough.
Three days before Christmas, Jean strangled her 78-year-old mother to death in their home. Standing over Julia Zelinsky's body, Jean took a kitchen knife and decapitated her. Tossing the head into a plastic shopping bag, Jean got into her car and headed straight for Trenton – but not before stopping to wave to a neighbor.
Pulling onto West State Street, Zelinsky aimed the nose of her Oldsmobile straight at the New Jersey State House. Inside, several workers, police officers, and reporters were enjoying drinks and sharing each other's laughter and company at a holiday celebration.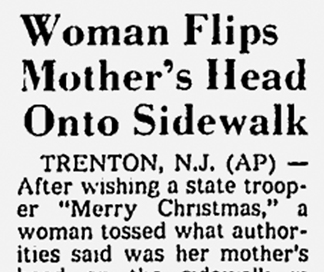 Suddenly, a loud crash was heard, and everyone raced outside. There, they found Jean's car smashed into a marble column. She had driven it all the way up the front steps of the State House. Pete Weiss, a New Jersey State Trooper who was on site, rushed towards the Oldsmobile. Jean rolled her window down and howled, "MERRY CHRISTMAS! THIS IS WHAT YOU WANT!"
She then chucked the bag containing her mother's severed head at the policeman.
Before Weiss could even react to the strange parcel thrown his way, Zelinsky suddenly produced a blade, and began slicing at her throat. As the trooper struggled to intervene, a secretary approached the lumpy plastic bag lying on the State House steps. Peering into a small opening, she saw the face of Julia Zelinsky gazing back at her. The secretary took off running down West State Street, crying, "It's a head! It's a head!"
Police opened the bag and indeed found Julia Zelinsky's head – with a small American flag embedded in the stump of the neck.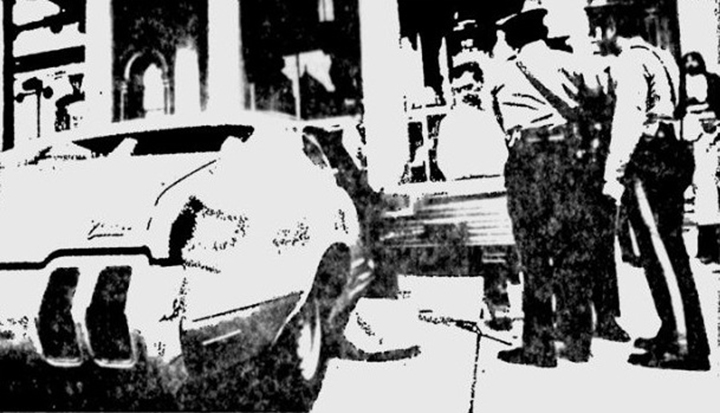 Needless to say, the party was over.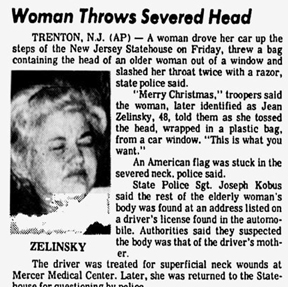 Zelinsky was eventually subdued and carried away on a stretcher. While her superficial neck wounds were treated at the local hospital, investigators searched Jean's decrepit home and found the rest of her mother – along with cabinets filled with rotting food. Police also observed the torn remnants of Jean's wardrobe, which she had apparently slashed up in a fit of rage.

Jean Zelinsky was subsequently put on trial for the murder of her mother, and was found not guilty by reason of insanity. She was condemned to Trenton Psychiatric Hospital where she died in April 2011 at the age of 80. –Jesse P. Pollack
READ MORE WEIRD NJ CHRISTMAS STORIES HERE.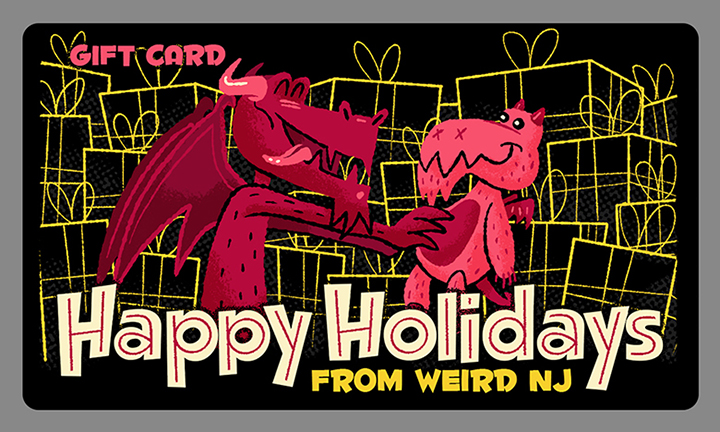 This Holiday Season give the gift of weirdness with a Weird NJ Gift Card in the amount of your choice.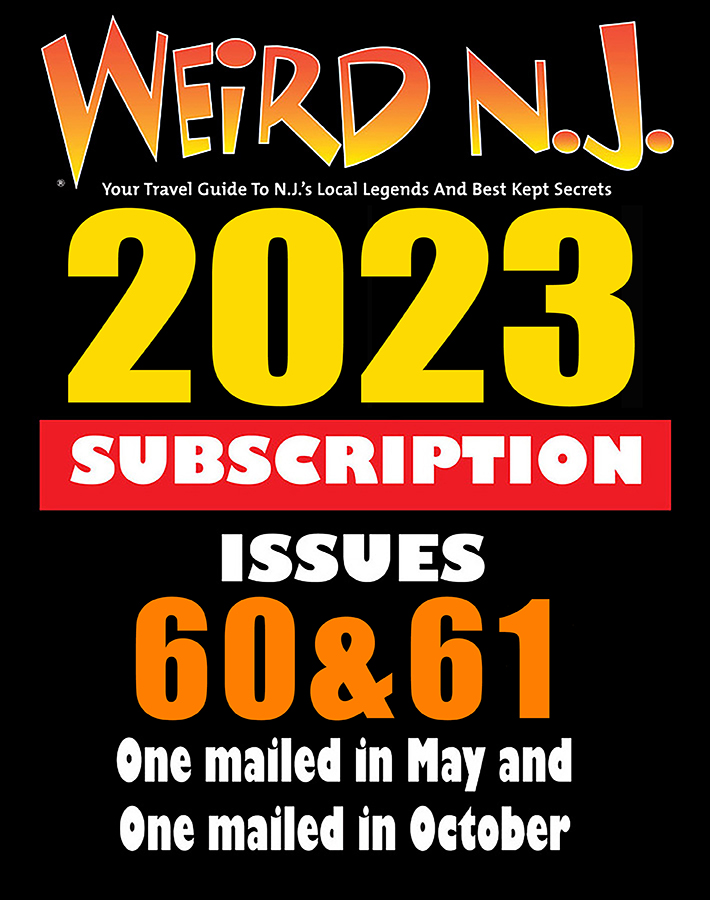 Subscription issues will be mailed in MAY and then again in OCTOBER of 2023. Subscription order do not include any issues that are currently available. Current and recent issues can be purchased HERE.
Visit our SHOP for all of your Weird NJ needs: Magazines, Books, Posters, Shirts, Patches, Hats, Stickers, Magnets, Air Fresheners. Show the world your Jersey pride some of our Jersey-centric goodies!