The New Jersey Shore has always had its fair share of spectacular eye-popping sights to see. Historically there have been the hulking shipwrecks of the Sindia in Ocean City, the Morro Castle in Asbury Park, and the concrete ship SS Atlantus in Cape May. In more recent years we've seen the world's tallest sandcastle on the beach at Point Pleasant, and the Superstorm Sandy ravaged skeleton of the Jet Star roller coaster, half submerged beneath the Atlantic surf beside the Seaside boardwalk.
But of all the strange spectacles that have been seen along the Jersey Shore over the years during summer days gone by, none may be weirder than the sight of a six-story tall elephant lumbering down our coastline. But that's exactly what was witnessed this very week forty-nine years ago along Atlantic Avenue in the tiny city of Margate, located just south of Atlantic City.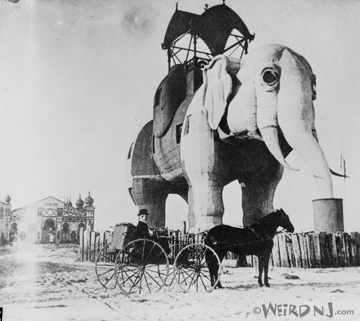 Originally named "Elephant Bazaar," the 65 foot high, 60 foot long, and 18 foot wide building was the brainchild of a real estate speculator named James V. Lafferty, who began building the pachyderm in 1881 in an effort to attract tourists and potential property buyers.
The U.S. Patent Office granted Lafferty a patent giving him the exclusive right to make, use or sell animal-shaped buildings for 17 years. He commissioned Philadelphia architect William Free to design the building and hired a Philadelphia contractor to constructed the structure at a cost of between 25 and 38-thousand dollars. Lafferty would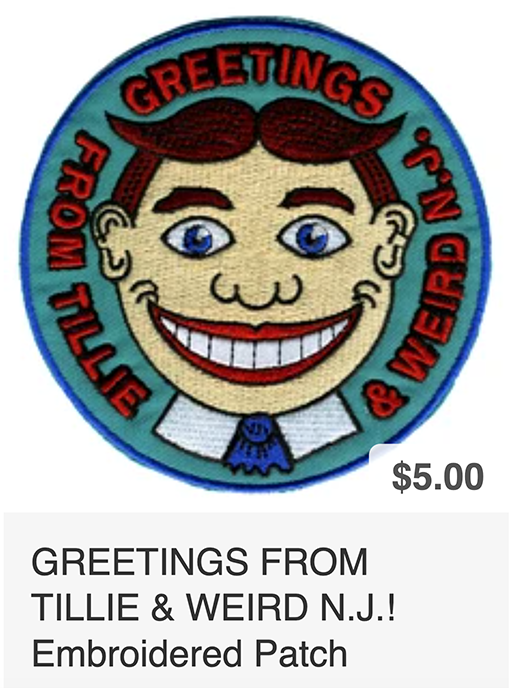 escort his perspective customers up to the howdah carriage at the top of the structure to point out parcels of available land for sale.
Lucy, as the elephant would come to be known later in her life, was truly a magnificent creature, and began attracting the curious almost immediately. People came from far and wide to gander at and venture within the humongous sheet metal and timber beast. The building is made of nearly one million pieces of wood, has 22 windows, including two round eyes, and its construction required 200 kegs of nails, 4 tons of bolts and iron bars, and 12,000 square feet of tin to cover the outside. While Lucy's physical features were modeled after a male Asian elephant, today she is generally considered to be female.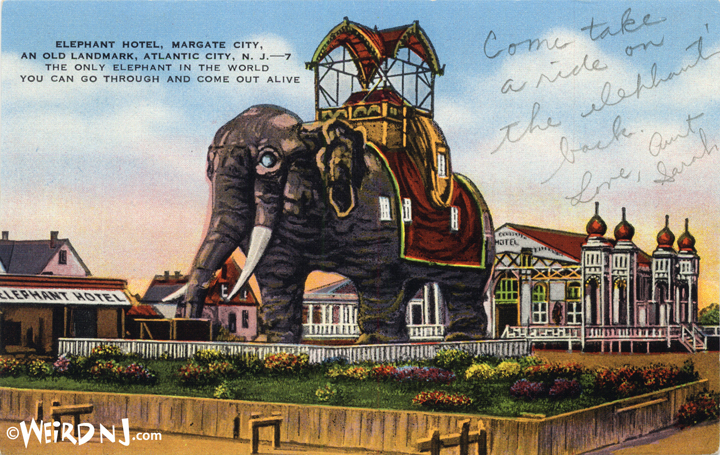 Lafferty built two more elephant-shaped buildings, though neither of the others still survives. The Elephantine Colossus, at Coney Island amusement park in Brooklyn, New York, stood 122 feet tall, with seven floors of hotel rooms. This Elephant Hotel burned down in 1896. Another named the Light of Asia was constructed in Cape May in 1884 but was torn down only 15 years later.
Unfortunately for Lucy, her fame was short lived too. By 1887, a mere six years after her construction, she had already lost most of her appeal as a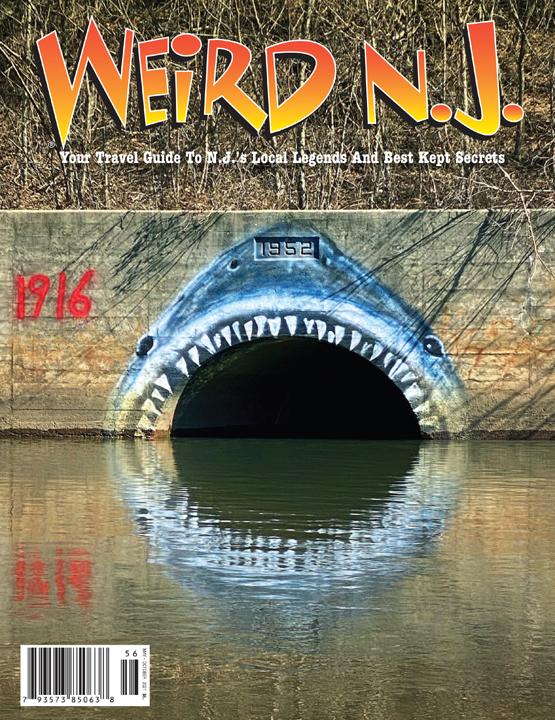 tourist trap. She was sold to Anton Gertzen of Philadelphia and would remain in the Gertzen family until 1970. Sophia Gertzen, Anton's daughter-in-law, was allegedly the first person to give the giant pachyderm her now well-loved moniker, "Lucy the Elephant" in 1902. Over the years, Lucy had served as a restaurant, business office, and rentable summer cottage.
She was converted into a tavern for a few years, until Prohibition forced it to close. After that, she mostly just stood there overlooking the ocean while slowly deteriorating. While the building was often depicted on souvenir postcards as "The Elephant Hotel," Lucy never actually housed a hotel, but there was one located in an adjacent building .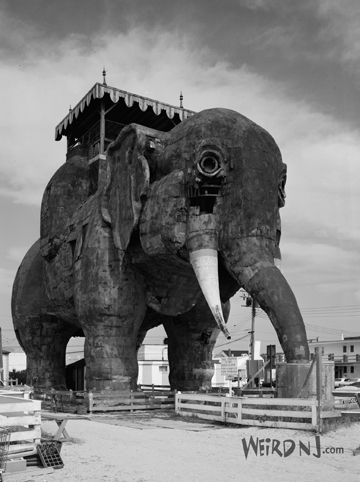 By the 1960s, Lucy had fallen into disrepair and was slated to be demolished. Then, in 1969 and a group of concerned Margate citizens, led by a man named Edwin T. Carpenter, formed the Save Lucy Committee, and they were granted a 30-day deadline to either move the Lucy or pay for her demolition.
A door-to-door canvass by volunteers raised enough money to finance the move, so on July 20th, 1970 Lucy, all 90 tons of her, was carried via a trailer towed behind a truck about 100 yards down Atlantic Avenue to her new home at the corner of S. Decatur Ave. There she was completely refurbished, steel reinforced, and the given a new replica howdah to replace her deteriorated one.
The sight of a six-story tall pachyderm rolling down the small town beach road would be almost unimaginable today, were it not for the fact that the move was thoroughly documented on film for the Historic American Buildings Survey (HABS) by the late Jack Boucher.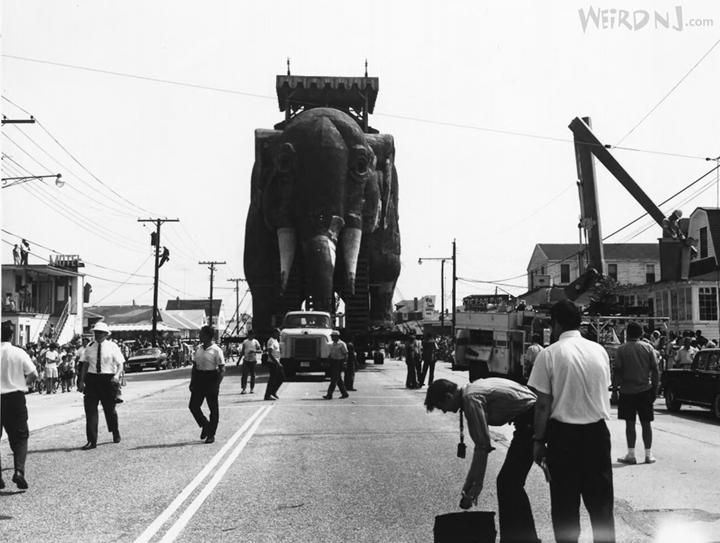 Lucy moving photos by Jack E. Boucher.
In 1976, Lucy was designated a National Historic Landmark and today she is once again a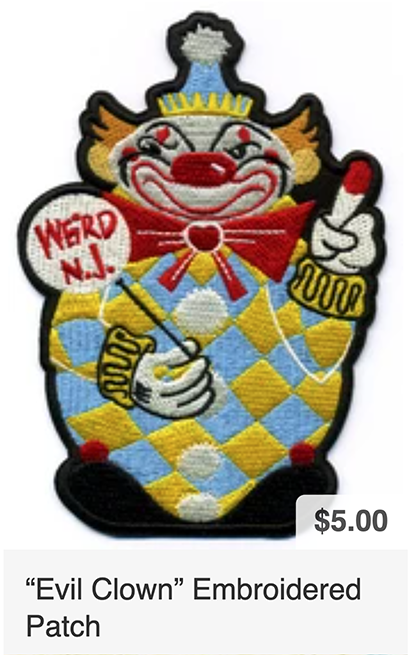 major tourist attraction in the area. Guided tours take visitors into the building through the spiral staircase in the left rear leg up into the interior, and then up again into the howdah to see views of shoreline, ocean and Atlantic City.
Each year Lucy's birthday is celebrated on the Saturday closest to the July 20th anniversary of her move, on the boardwalk with carnival games, activities, rides, food, and much more. For more information, call (609) 823-6473 or visit LucyTheElephant.org.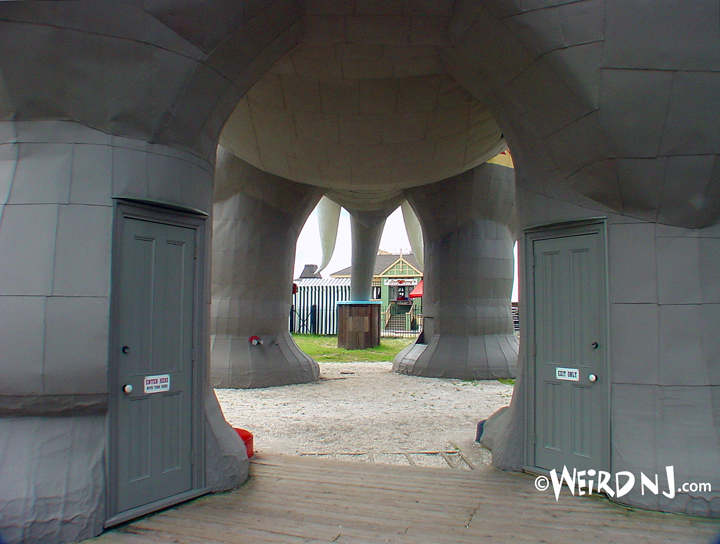 An audio story told by Mark Moran with sound collage by Clay Pigeon. One of a series of Waking Weird episodes which can be heard broadcast live every Monday at 8:39 am (EST) at WFMU FM and WFMU.org. Hear the program archives at www.wfmu.org/playlists/WA. Hear more audio stories HERE.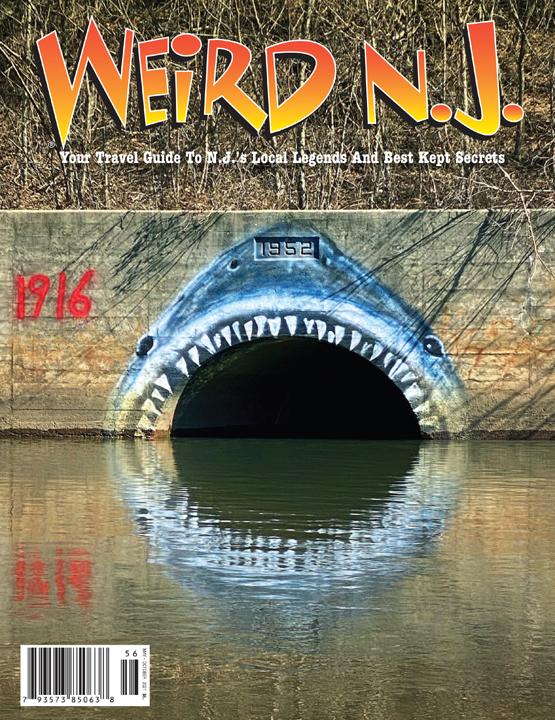 This story is an excerpt from Weird NJ magazine, "Your Travel Guide to New Jersey's Local Legends and Best Kept Secrets," which is available on newsstands throughout the state and on the web at www.WeirdNJ.com. All contents ©Weird NJ and may not be reproduced by any means without permission. Weird NJ photos by Mark Moran.
Weird NJ Issue #56 can be ordered through our Web Site or Amazon Store. It can also be found at hundreds of shop around the state and beyond. To find a store near you that carries Weird NJ go to this LINK.