One of New Jersey's most baffling mysteries came in the form of a silvery "thread" that was suspended for several weeks over the house of Mr. and Mrs. A.P. Smith in the quiet suburb of Caldwell in Essex County. The thread was first reported on Sunday, Aug. 2, 1970  by neighbors who said it appeared to be hanging from the sky. 
Neither the police nor local townsfolk who came to see it after it was reported in the Caldwell Progress could figure out what it was or where it was coming from. To some, it appeared to be a giant strand hanging from the clouds. Mrs. Smith speculated that it might be a direct line from the Martians.  Others theorized it was a line dropped from a blimp that was cruising the West Essex skies.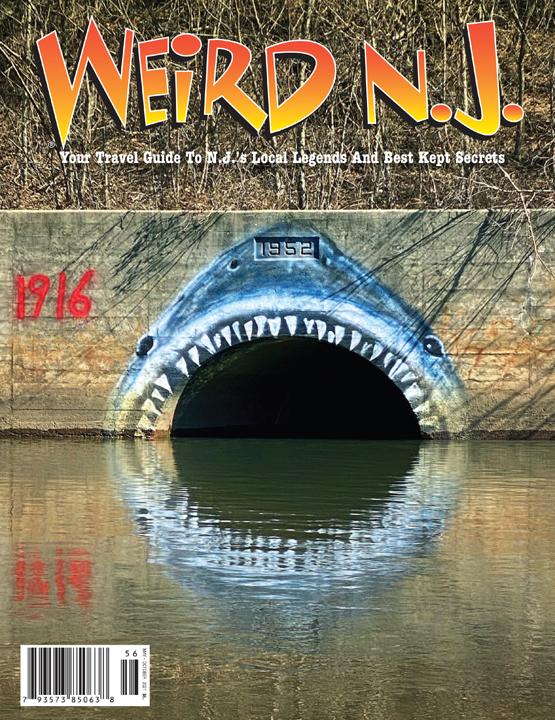 The thread was rigid with about a two-pound strength and looked silvery when the sunlight would strike it.  It was visible over the homes on Forest and Hillside Avenues.  Dozens of curiosity seekers converged on the area during the time that the thread dangled there.  Eventually the thread was snagged and brought down by some neighborhood boys using a fishing pole and casting line. 
After hooking it, the young anglers pulled enough of the anomalous line from the sky to fill several buckets. The thread was reportedly brought to the DuPont company for analysis, but they could not determine its origins, stating only that it was a monofilament similar to fishing string, except with a hollow core.  Where it had come from remain a mystery to this day.
The Society For The Investigation Of The Unexplained (S.I.T.U.), another association devoted to unexplained phenomena, was started by famed cryptozoologist Ivan Sanderson and  based in New Jersey.  Below is the official account of Caldwell's Mystery Thread given by S.I.T.U. in the Journal Pursuit (Vol. 4 #1, January, 1971 – PO Box 265 Little Silver, NJ 07739.  Used with permission).
 Sky Lines: The Official Report By The Society For The Investigation Of The Unexplained
Late last summer John A. Keel informed us that "There's been a wire hanging down from the sky over Caldwell, New Jersey, for a month, and it's never moved."  We arranged a visit to Caldwell. There was not just a single "wire" but half a dozen.  It wasn't a wire but some kind of plastic that has now been identified by DuPont as "a material based on type 6 nylon (caprolactam) or perhaps a copolymer such as type 6 and type 66 nylon." 
Neither the upper nor the lower ends were ever seen, or located, even when they finally fell.  They just came out of the sky from, apparently, down low at one end, and went up

overhead and then on up into the sky to a point of invisibility. In one case the line remained taut for a month, through electrical storms and several days of high winds.  Then one "end" of the line gave way and a pile of the stuff was found in a front yard.  In another case, four boys spent one hour hauling in a line which had dropped during the night; this snagged and broke before the line could be pulled in.  When the line fell it immediately curled up, just as did the nylon fishing lines on 2" spools, bought by us for comparison.
The usual reaction to this report is "little boys flying kites."  But no one can produce a single kite-flyer or even someone who has seen a kite in the area.  And how do you keep a line taut through all sorts of weather, without some very sturdy and visible point of attachment at each end?  The police traced one of these lines over a considerable distance and had to report that the line simply went on and on, over Montclair at one end and out over a meadow at the other.  They never found either end. All these lines were plotted on a map, but no pattern of any kind was discernible. The appearance of these "sky-lines" would seem to defy a number of the basic principles of physics.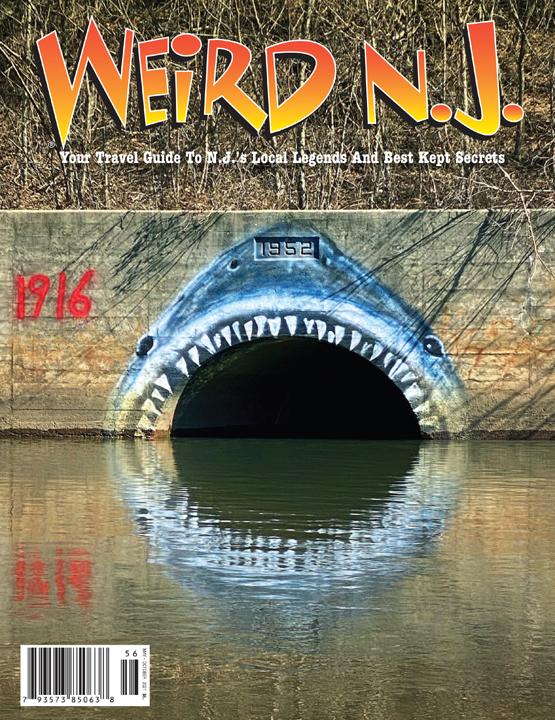 This story is an excerpt from Weird NJ magazine, "Your Travel Guide to New Jersey's Local Legends and Best Kept Secrets," which is available on newsstands throughout the state and on the web at www.WeirdNJ.com. All contents ©Weird NJ and may not be reproduced by any means without permission. 
Weird NJ Issue #56 can be ordered through our Web Site, Amazon Store, or Facebook Shop. It can also be found at hundreds of shop around the state and beyond. To find a store near you that carries Weird NJ go to this LINK.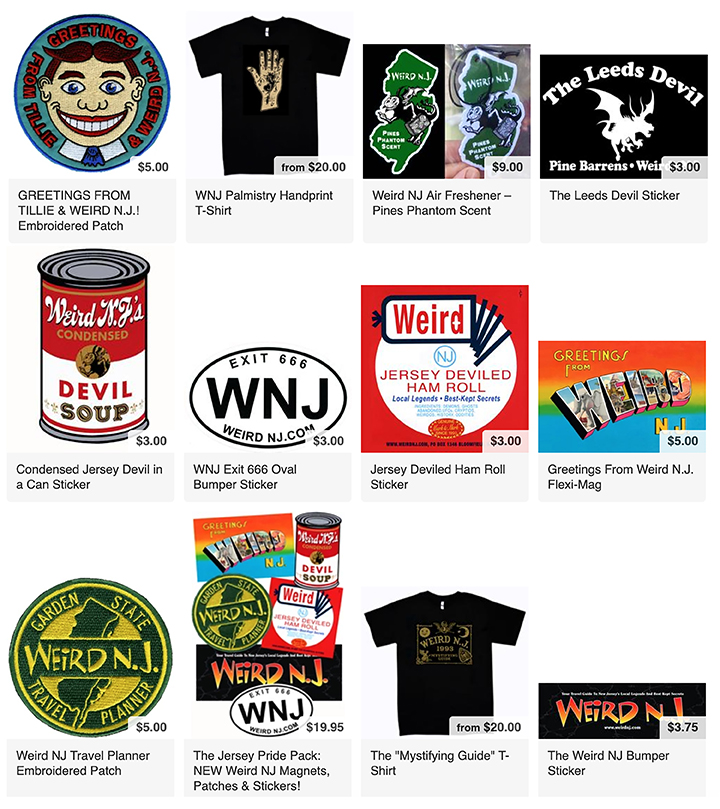 Visit our SHOP for all your Weird NJ needs: Magazines, Books, Shirts, Patches, Hats, Stickers, Magnets, Air Fresheners. Show the world your Jersey pride with some of our Jersey-centric goodies!