NEW! Ghosts of the Garden State Wall Poster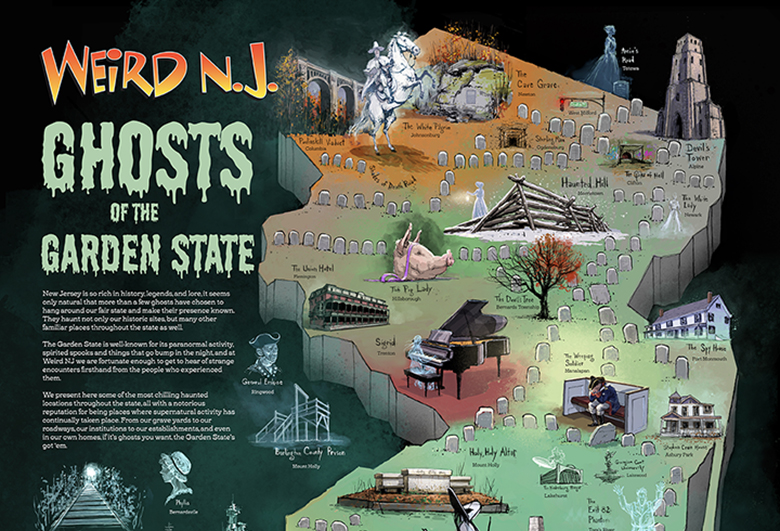 With New Jersey being so rich in history, legends and lore, it seems only natural that more than a few ghosts have chosen to hang around our fair state and make their presence known. They haunt not only our historic sites, but many other familiar places throughout the state as well.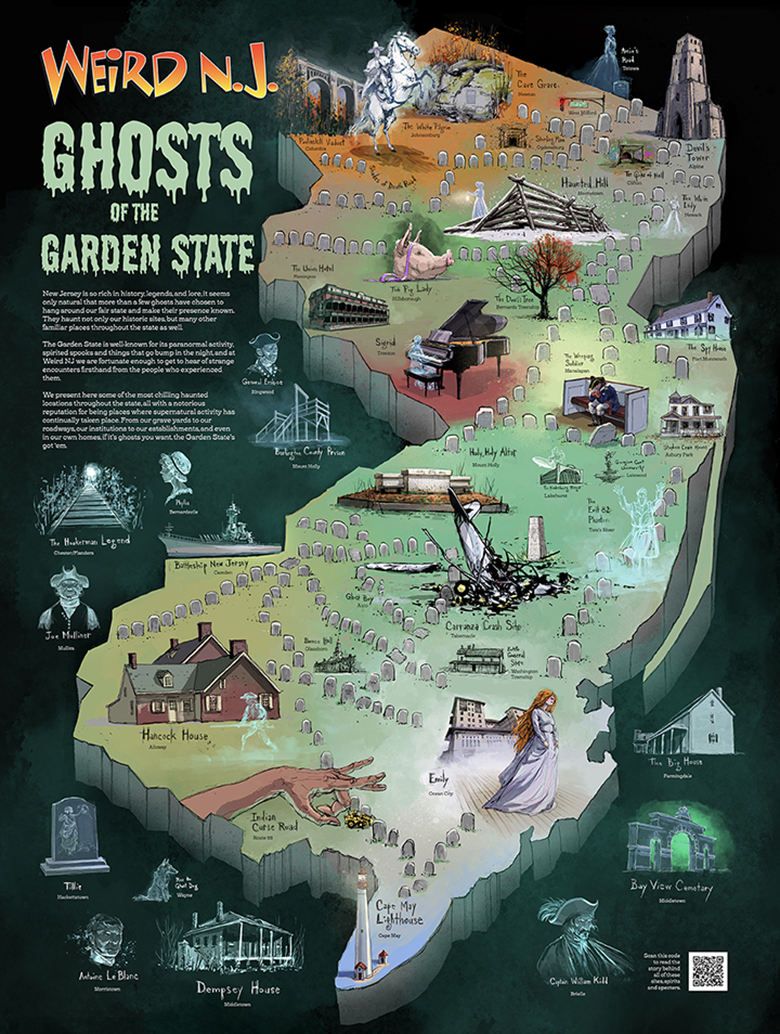 The Garden State is well-known for its paranormal activity, spirited spooks and things that go bump in the night, and at Weird NJ we are fortunate enough to get to hear of strange encounters firsthand from the people who experienced them.
We present here some of the most chilling haunted locations throughout the state, all with a notorious reputation for being places where supernatural activity has continually taken place. From our graveyards to our roadways, our institutions to our establishments, and even in our own homes, if it's ghosts you want, the Garden State's got 'em.
This beautiful 18 X 24 full color poster is printed on 100lb stock and suitable for framing.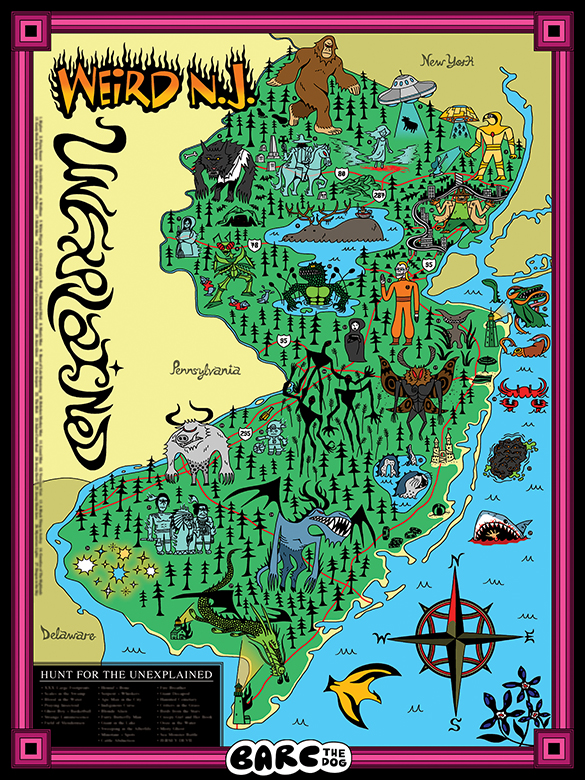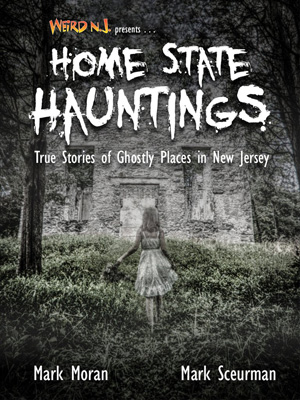 This is the third poster in the Weird NJ series. If you like this poster you might like our Wall Poster of the Unexplained.
Visit our SHOP for all of your Weird NJ needs: Magazines, Books, Posters, Shirts, Patches, Stickers, Magnets, Air Fresheners. Show the world your Jersey pride some of our Jersey-centric goodies!

Now you can have all of your favorite Weird NJ icons on all kinds of cool new Weird Wear, Men's Wear, Women's Wear, Kids, Tee Shirts, Sweatshirts, Long Sleeve Tees, Hoodies, Tanks Tops,  Tie Dyes,  Hats, Mugs & Backpacks! All are available in all sizes and a variety of colors. Visit WEIRD NJ MERCH CENTRAL. Represent New Jersey!