Weird NJ Issue #60 is Here NOW!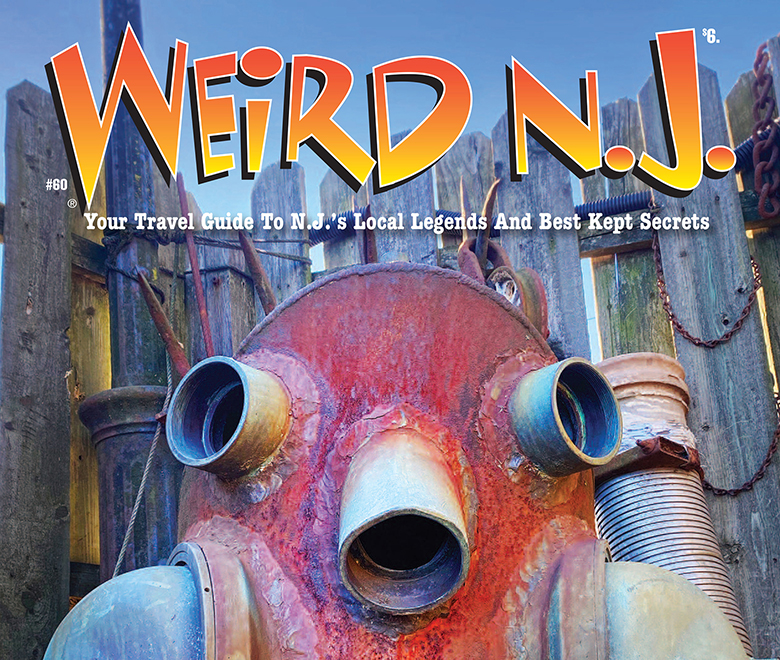 Weird N.J. Issue #60 is Here NOW!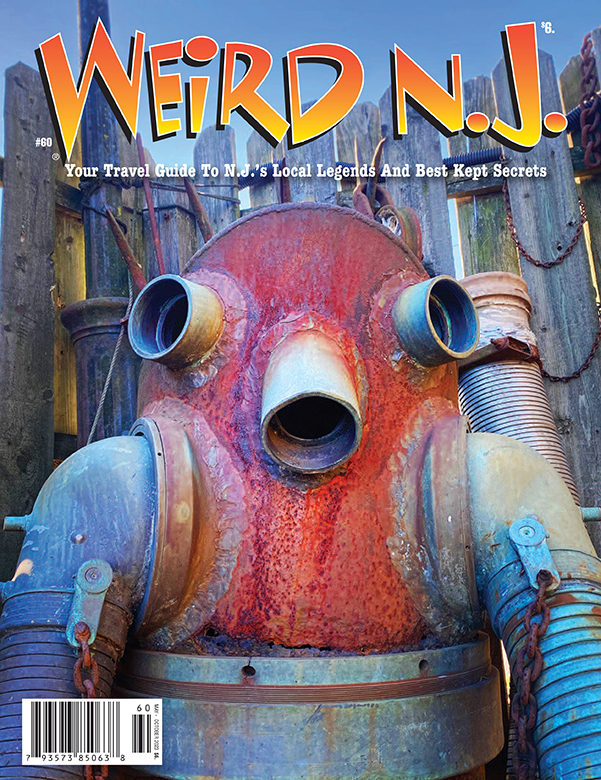 Weird NJ Magazine: Your Travel Guide to New Jersey's Local Legends and Best Kept Secrets. It's all that's weird about New Jersey that you won't find in any other publication or anywhere else on the Internet! Order yours HERE. (Other recent issues can be purchased HERE.)
Trying to find a place to pick up the latest issue of Weird NJ magazine in your town or a town near you?
Got to this LINK for an index of stores that carry Weird NJ, listed by the name of the town they are located in.
Visit our SHOP for all of your Weird NJ needs: Magazines, Books, Posters, Shirts, Patches, Stickers, Magnets, Air Fresheners. Show the world your Jersey pride some of our Jersey-centric goodies!

Now you can have all of your favorite Weird NJ icons on all kinds of cool new Weird Wear, Men's Wear, Women's Wear, Kids, Tee Shirts, Sweatshirts, Long Sleeve Tees, Hoodies, Tanks Tops,  Hats, Mugs & Backpacks! All are available in all sizes and a variety of colors. Visit WEIRD NJ MERCH CENTRAL. Represent New Jersey!