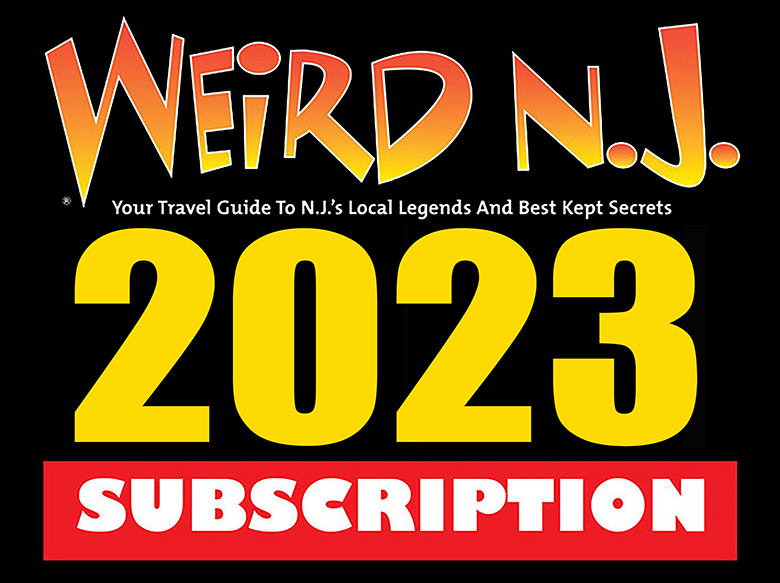 Subscribe to your favorite magazine for 2023!
That's right, Weird NJ issues #60 and #61 can be delivered right to your door in May and October of 2023. (Current and recent issues can be purchased HERE.) Weird NJ Magazine: Your Travel Guide to New Jersey's Local Legends and Best Kept Secrets. It's all that's weird about New Jersey that you won't find in any other publication or anywhere else on the Internet!
IF YOU ARE PURCHASING A SUBSCRIPTION FOR SOMEONE ELSE: Please make sure the "Billing," and "Ship To" boxes are filled out correctly. We do not send notices or gift cards. It's up to you to alert your weird friend or relative of your generous gift of weirdness.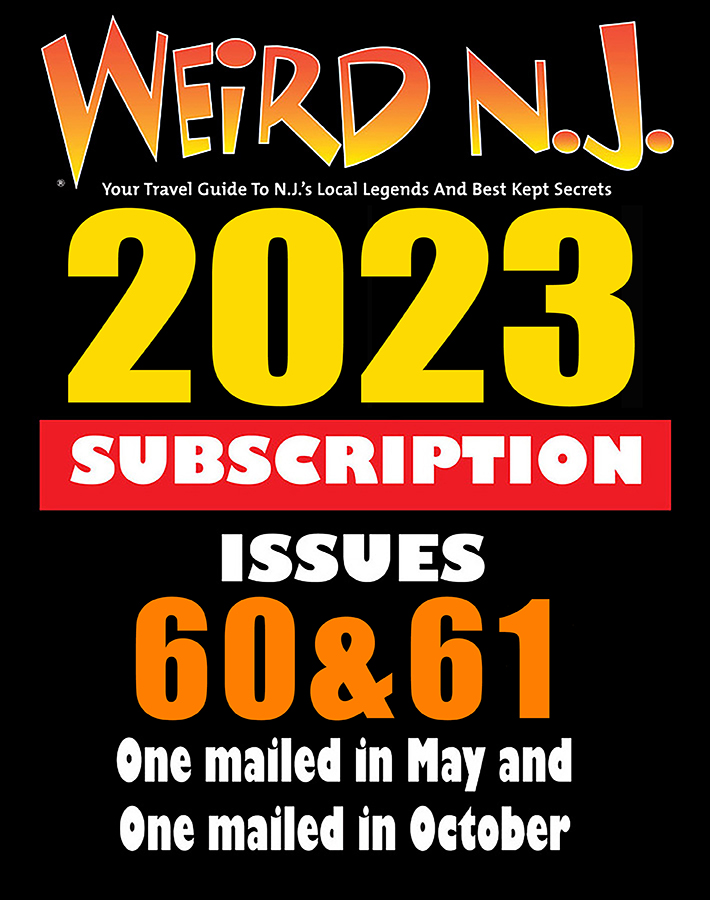 Issues will be mailed in MAY and then again in OCTOBER of 2023. This order does not include any issues that are currently available. Current and recent issues can be purchased HERE.
Visit our SHOP for all of your Weird NJ needs: Magazines, Books, Posters, Shirts, Patches, Hats, Stickers, Magnets, Air Fresheners. Show the world your Jersey pride some of our Jersey-centric goodies!

Can't find just what you're looking for? Try visiting our Store Frontier shop!

You'll find all of your favorite Weird NJ icons on all kinds of cool new Weird Wear, like Tee Shirts, Girls Tees, Sweatshirts, Long Sleeve Tees, Hoodies, Unisex Tanks, Kids Tees, Tie Dyes or Onesies! All are available in all sizes and a variety of colors. Represent!