The Haunting of White Hill Mansion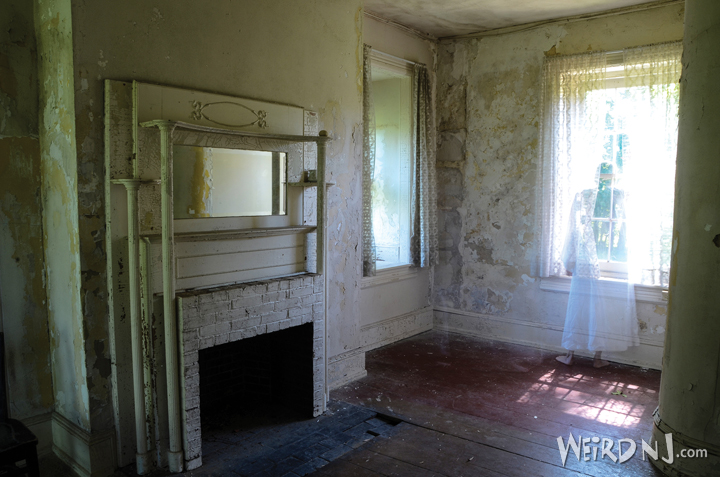 From Bootleggers to Bordellos, Historic Mansion's Spirits of the Past
by Dawn Reichard
Situated on a bluff overlooking the Delaware River in Fieldsboro, NJ, White Hill Mansion has stood witness to pivotal state and national historic events for more than 250 years. The mansion is a favorite among paranormal investigators and psychics, including noted medium Joseph Tittel, who have felt the strong presence of the home's many prior inhabitants and guests.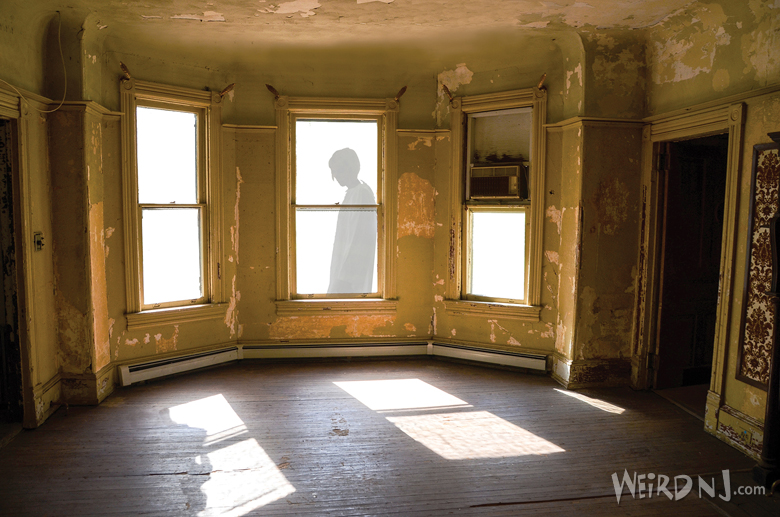 The First Encounter: An Active Night
My firm, Private Paranormal Investigators, first encountered the White Hill Mansion in September 2010. We were given a private tour of the house by the mayor of Fieldsboro. The mayor took us through rickety stairways and winding hallways telling us part of the rich history of the mansion. When he was finished, he left the property and closed us in for the night.
We set up our equipment and began our investigation. As my husband, Clyde, and I traipsed up the grand staircase, a female voice spoke out to us in what possibly seemed to be French. We both heard it, yet there was no one around. We've played the recording back several times, but have never been able to understand what she said.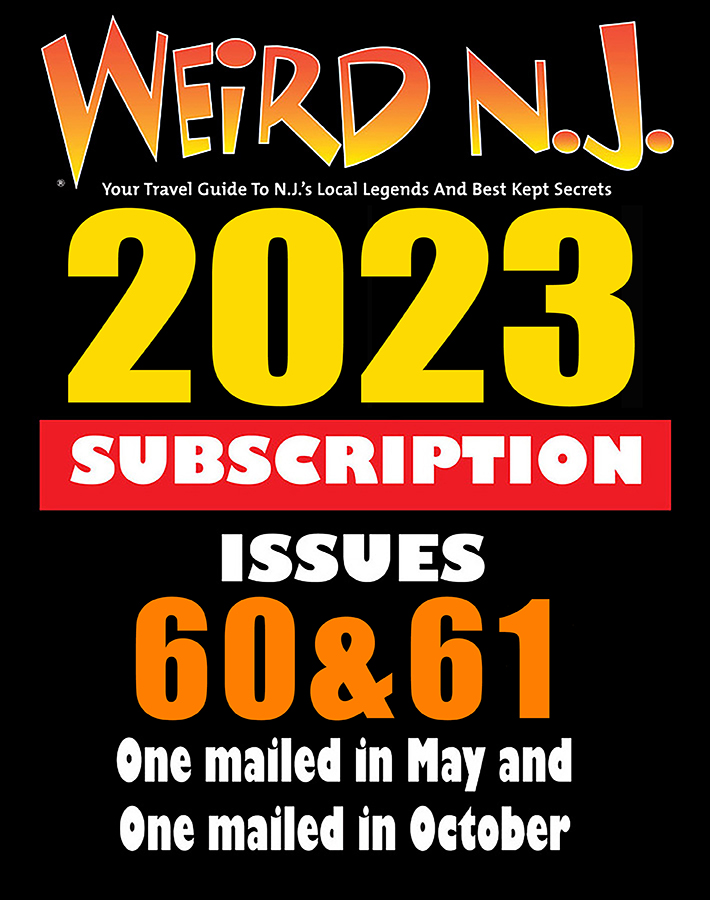 Hearing a disembodied voice minutes into an investigation is almost always a good sign of an active night. We settled into the master bedroom on the second floor, and it wasn't too long before we started hearing knocking coming from the down the hallway near the oldest part of the house. We decided to move closer to the sound. Clyde took one bedroom and I sat on the floor in the hallway facing a long, galley-like bathroom.
Suddenly a giant bang came from underneath me. I'm not usually shaken during ghost hunts, but that knock rattled me. It felt like someone hit the ceiling below me with a broom handle. The impact was between my rump and my hand. I was determined to find a reasonable explanation. There was an old heating pipe near where I was sitting and I figured that the heat probably kicked on. I found out later that the pipe wasn't hooked up to any heating unit. I've been in the house more than 50 times since, and it's never happened again.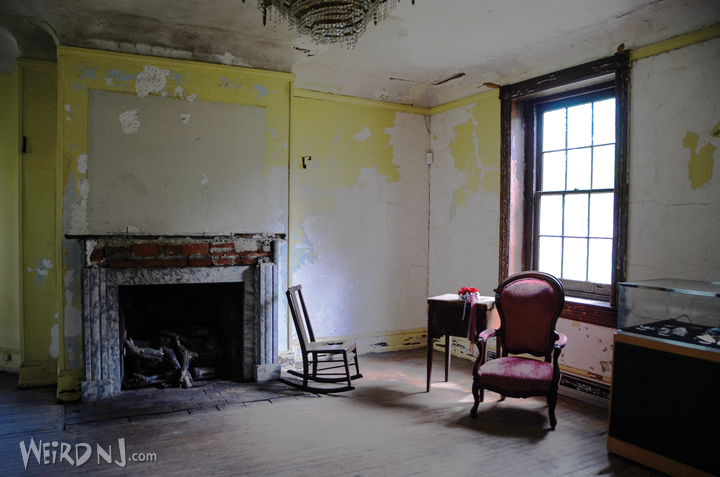 One of the ladies in my group, Maria, complained to me that something kept bothering her. At one point she felt as though the floor had pulled out from under her. So, four of us set off to go back to the room where Maria had felt the presence. Almost immediately, she began to tell the spirit to leave her alone. As the camera zoomed in on her, you could see Maria's hood moving by itself. It seemed as though the spirit really was picking on her.
Return Visits: Getting to Know the Spirits
After that first visit, I became involved with the restoration of the house, helping to raise money by sponsoring ghost hunts and other events.
If you've ever had the pleasure of visiting our basement you'd find a welcoming bar on one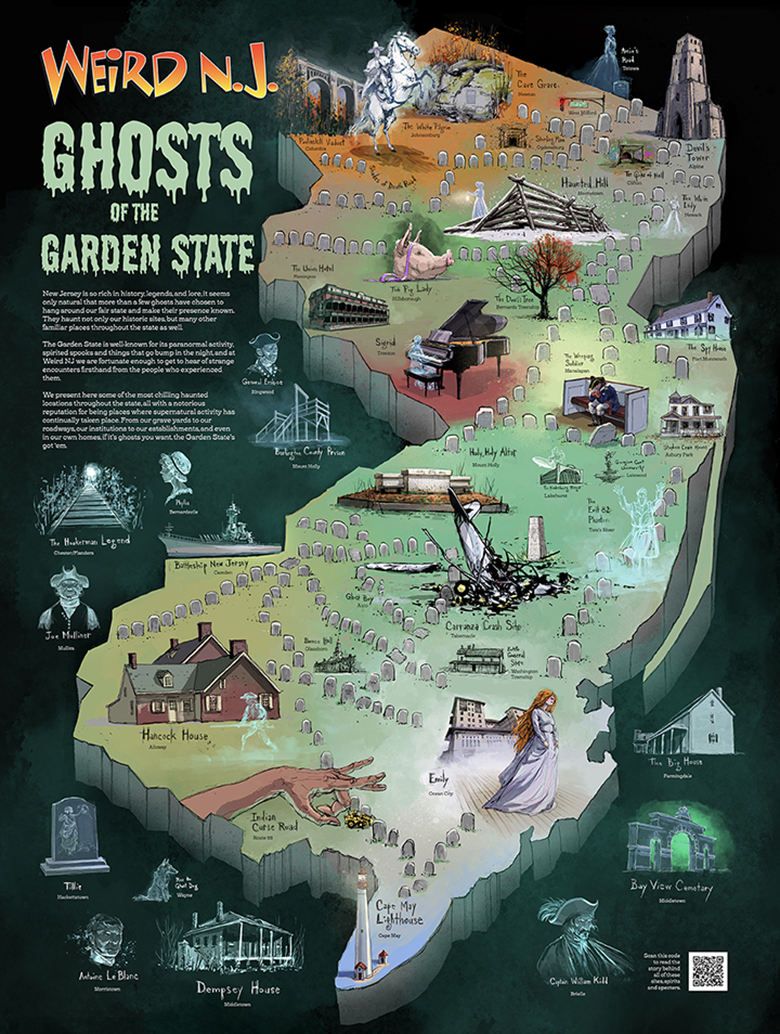 side and on the other…? Well, not many people like to go on the other side — myself included. A black shadow is sometimes seen roaming on that side of the basement. Sometimes you can feel a touch on your hair or your cheek. Quite a few people have heard their name whispered. You can hear the front door open and footsteps walk across the hallway above.
On one particular investigation, I had the group stay together and while exploring on the second floor, we heard a conversation coming from the first floor. No one was on the first floor.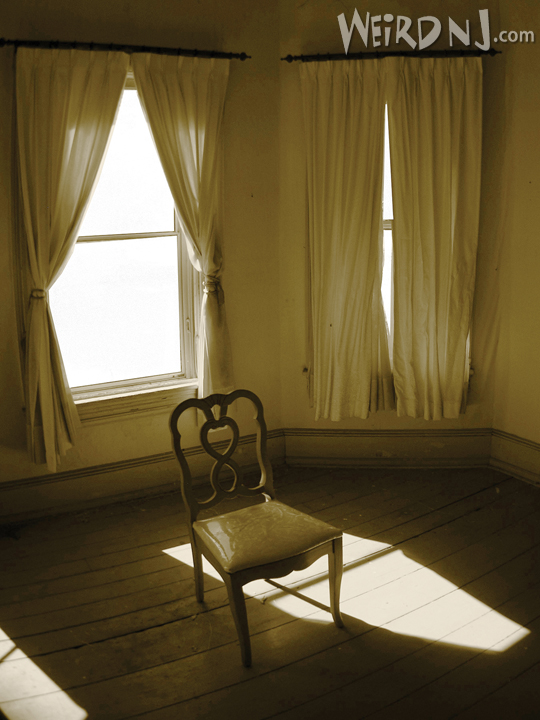 To me, the most interesting place to be is in the older part of the mansion on the second floor. You walk through a bright red, galley-like bathroom that looks like something right out of a horror movie, then past a room with a sunken floor that's full of fallen plaster, spider webs and the remnants of vandals. Halfway to another empty bedroom, which is not looking too much better than any of the others, I always pause and spend a few moments. Once, during a public ghost hunt, we had a reporter with us. Someone called out: "Are you a servant in the house?" There was a very clear "Yeah" in response. Everyone but the reporter quickly left.
If the weather isn't too hot, it's worth a walk up to the attic. The ghost of Heinrich Glenk is said to wander the upper floors. Mr. Glenk bought the house in 1923 and made it into a successful upscale restaurant. Not long after, he was arrested for bootlegging, possibly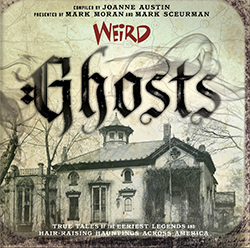 smuggling liquor through the tunnels that used to go from the mansion down to the river. It's thought that he still resides in the attic making his liquor. Sometimes you can hear a male voice while wandering in this part of the attic.
The other part of the attic was reserved for the bordello. Before Mr. Glenk's time, secret rooms were used for secret passions. On the second floor you may be able to find a secret staircase hidden in a bathroom that leads up to a few small rooms. Mr. Glenk has never been heard near here, but sometimes you can hear music or whispering.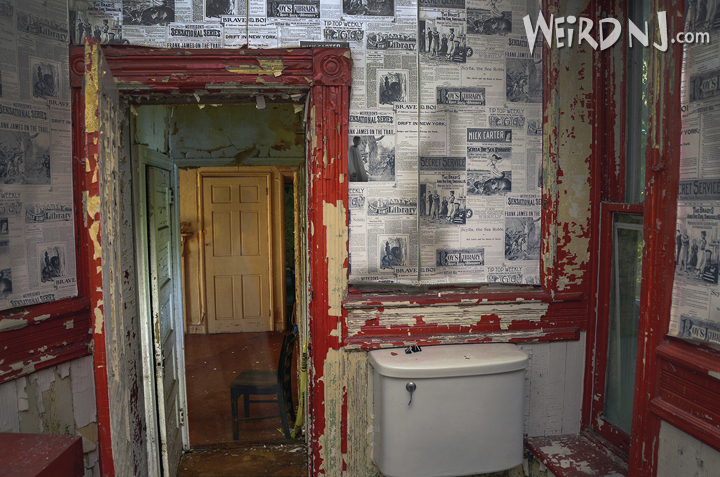 Brave Souls Welcome
White Hill Mansion sponsors regular paranormal investigations, psychic readings and other events. The mansion is open to the public on the fourth Sunday of every month for tours. Private tours can be arranged by appointment with the Friends of White Hill Mansion, a nonprofit group working to raise funds to fully restore the property.
Everyone is welcome to explore the mansion's many rooms for their own encounters with the spirits. Come visit… if you dare.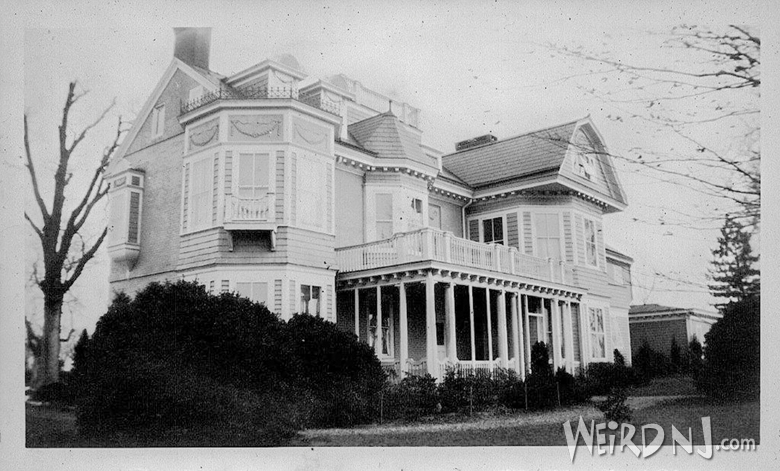 White Hill Mansion: A Unique History
White Hill Mansion was built by prominent businessman Robert Field in 1760 as a high-style Georgian country estate. His widow, Mary Peel Field, housed both Hessian and Colonial troops during the American Revolution and succeeded in saving the mansion from destruction during the war.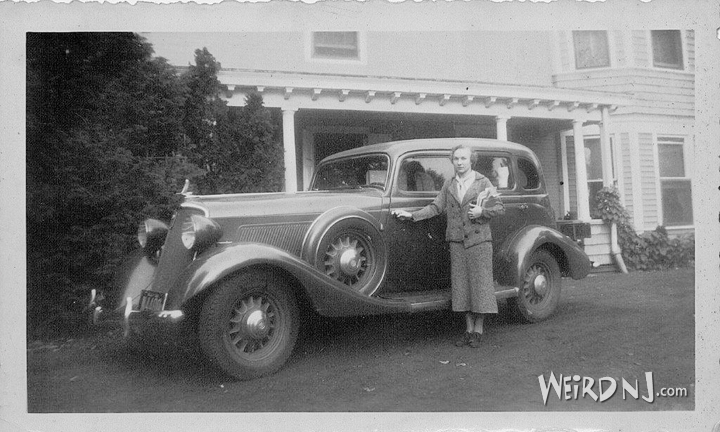 In 1804, Mary's son Robert—who had married the daughter of Richard Stockton, a signer of the Declaration of Independence—lost the property due to mismanagement. The

mansion had a variety of owners over the next hundred years, including David Bruce Jr., inventor of the first operational typesetting machine; and two notable entrepreneurs in the Trenton pottery business. Throughout much of the 20th century, White Hill operated as a restaurant and was a favorite of politicians and union leaders because of its secluded location.
In 1999, the Borough of Fieldsboro acquired the property through eminent domain to save it from demolition. The borough is working with the Friends of White Hill Mansion, a nonprofit organization, to fully restore the property for public use.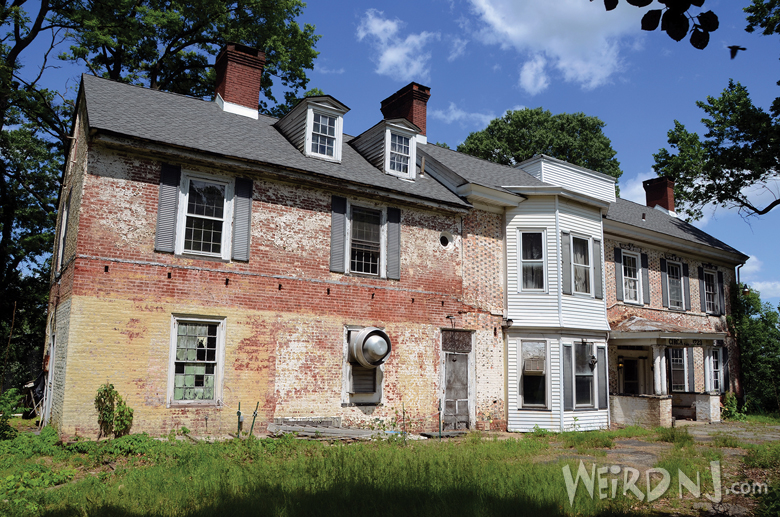 Photos by Wayne Hollendonner. Vintage images courtesy of the Glenk Family
Weird NJ will be taking part in the White Hill Mansion Paranormal Expo on May 13th 2023 from 11am to 5pm. Situated on top of a bluff overlooking the Delaware River in Fieldsboro NJ, White Hill Mansion is a location that has been ingrained in history since the beginning of our nation. From a Lenape winter settlement to a hotbed of Revolutionary War activity to American inventors and innovators, White Hill offers a unique snapshot of the long span of our state and national history.  The house itself dates back to 1723.
There have been numerous reports of spirits inhabiting the halls of the mansion.  Many paranormal investigations have been conducted here, including ones featured on your favorite TV shows.
Ticket Price:  $10
Attendees have access to:
Meet our special guests and speakers including Katrina Weidman and Heather Taddy
Lectures and Presentations
Vendors
Psychics
Paranormal Groups
Historic Presentations
Special Equipment Demos
Short Mini Investigations
Food Vendors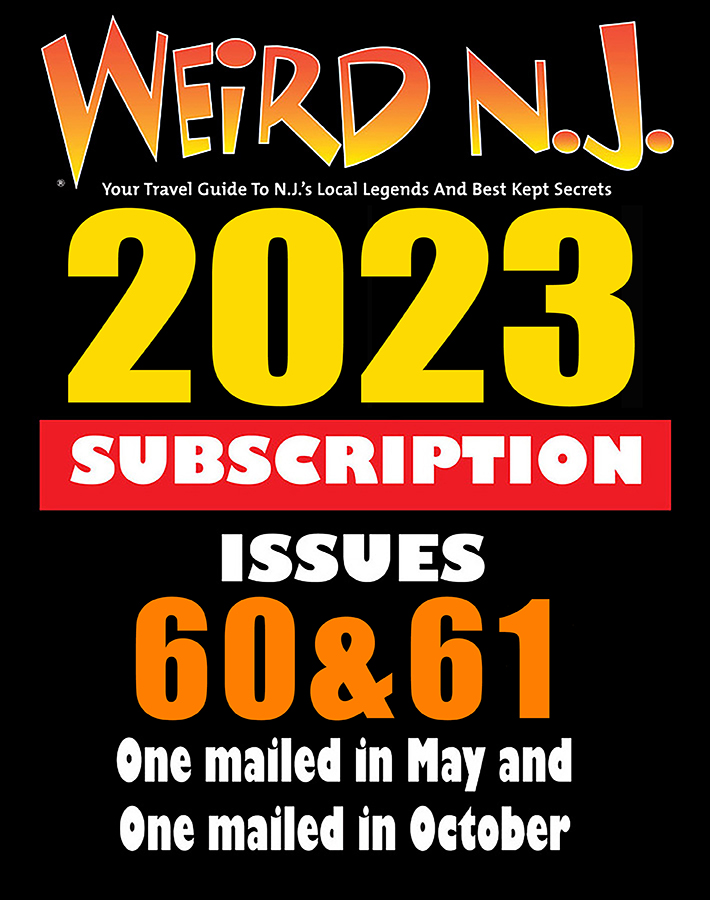 The preceding article is an excerpt from Weird NJ magazine, "Your Travel Guide to New Jersey's Local Legends and Best Kept Secrets," which is available on newsstands throughout the state and on the web at www.WeirdNJ.com.  All contents ©Weird NJ and may not be reproduced by any means without permission.
Visit our SHOP for all of your Weird NJ needs: Magazines, Books, Posters, Shirts, Patches, Stickers, Magnets, Air Fresheners. Show the world your Jersey pride some of our Jersey-centric goodies!

Now you can have all of your favorite Weird NJ icons on all kinds of cool new Weird Wear, Men's Wear, Women's Wear, Kids, Tee Shirts, Sweatshirts, Long Sleeve Tees, Hoodies, Tanks Tops,  Hats, Mugs & Backpacks! All are available in all sizes and a variety of colors. Visit WEIRD NJ MERCH CENTRAL. Represent New Jersey!