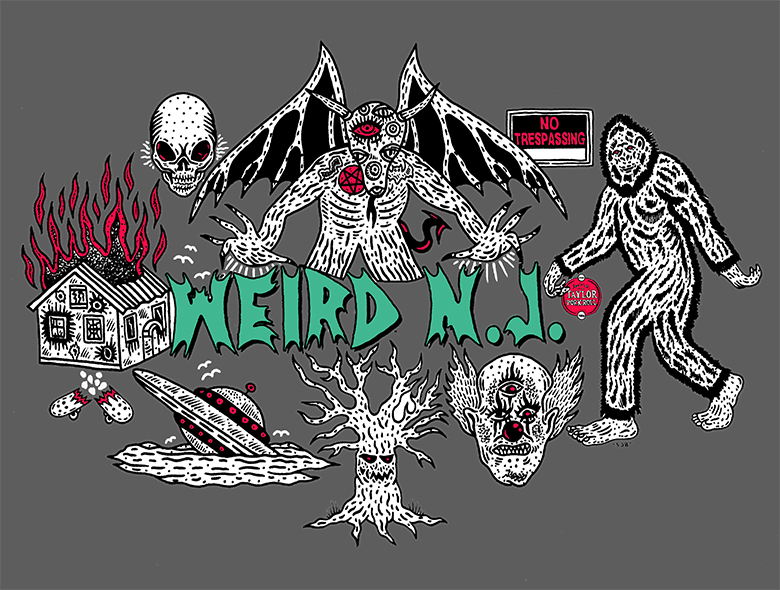 The brand new Weird NJ pullover hoodie is a Gildan Brand heavyweight blend sweatshirt in charcoal grey. Artwork by Sean Bernhardt (a.k.a. @space_bat_killer) features the Jersey Devil, Evil Trees and Clowns, Abandoned Places, UFOs and Aliens, Big Foot and even Pork Roll – All the things that make New Jersey WEIRD!
Visit our SHOP for all of your Weird NJ needs: Magazines, Books, Posters, Shirts, Patches, Hats, Stickers, Magnets, Air Fresheners. Show the world your Jersey pride some of our Jersey-centric goodies!

Now you can have all of your favorite Weird NJ icons on all kinds of cool new Weird Wear, Men's Wear, Women's Wear, Kids, Tee Shirts, Sweatshirts, Long Sleeve Tees, Hoodies, Tanks Tops,  Tie Dyes,  Hats, Mugs & Backpacks! All are available in all sizes and a variety of colors. Visit WEIRD NJ MERCH CENTRAL. Represent!