D.I.Y.N.J. Part XIII:  BREAKING DOUBLE DENIM – THE BATTERY ELECTRIC
I am in a van in a parking lot with New Jersey's hottest band, The Battery Electric and we are living (L-I-V-I-N) it up, passing around a bottle of Lairds vodka in celebration. TBE absolutely killed it on stage at yet another gig in Asbury Park.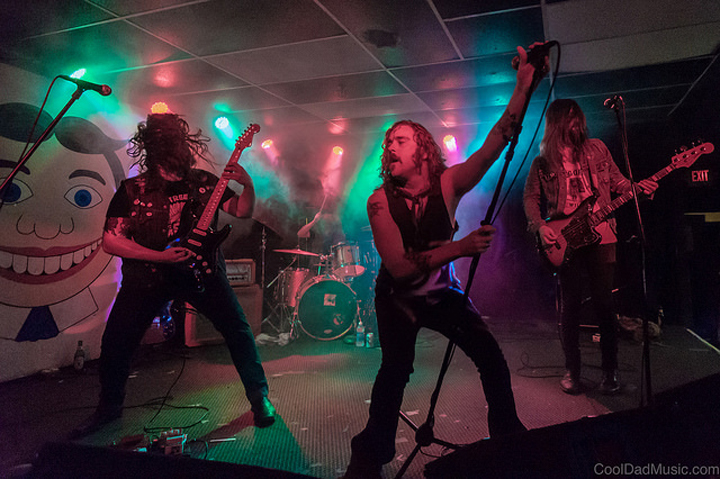 10 Questions for Brent Bergholm, Ron Santee and Alex Rosen of The Battery Electric
By Matt Chrystal, Weird NJ Correspondent
Well, summer's over and with it so ends my summer series, DIYNJ. Throughout the summer of 2016, I have spotlighted  DIY brands that are raising hell, going wild and  Breaking Bad in the good ol' Garden State.  What is so weird about that, you ask? I'd like to say nothing. I mean that's the dream, right, to find something you love and find a way to make a living doing it?  But following dreams is not exactly easy… especially when societal norms, cost of living, etc., etc., etc., usually lead to difficulty in breaking the constraints of a "9 to 5."
Yet, these New Jersyans woke up one day and decided to follow their "weird."  And whether they are doing it as a hobby or full time, their work ethic has proven they can do what they love and do it themselves. I said at the beginning of this series that the products these folks put out there, be it: pomades, b-movies, tattoos, seductive dance routines, flea markets or rock 'n' roll may all be weird and cool but the real treasure is the story behind the people who are "doing it themselves."
Anyways, thanks for reading and thanks to Mark & Mark for having me. See ya soon… maybe.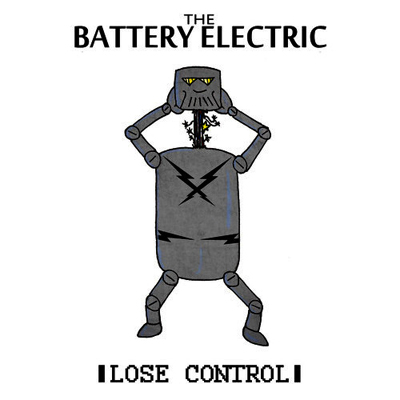 I am flying high over Tupelo, Mississippi with America's hottest band… and we are all about to die! Ok, ok… I am in a van in a parking lot with New Jersey's hottest band, The Battery Electric and we are living (L-I-V-I-N) it up, passing around a bottle of Lairds vodka in celebration. TBE absolutely killed it on stage at yet another gig in Asbury Park. You have heard of Asbury Park… haven't you? The fabled New Jersey rock 'n' roll town that will be forever synonymous with Bruce Springsteen… A town where every night there's a rumor swirling around about where The Boss may show up and jam at the next…
Well, what if I told you that the crowds at The Battery Electric shows are not worried about where "Asbury's favorite son" is going to rise up next? TBE fans come out to party, to rock, to shout, to drink, to dance and to sing-along. They come to hang on every word sung by frontman, Ron Santee, to marvel at each guitar solo taken by Brent Bergholm and cheer as bassist Alex Rosen and drummer, Kevin Troeller lock-in and lay down the groove. And while it's pretty clear, TBE doesn't answer to any "boss," it is apparent that they do thrive off of the crowd's excitement and energy.  The band's DIY work ethic has earned them a rabid fan base. A fan base of folks who are no longer wandering around looking for the next big thing to come out of Asbury Park… because they know that the current big thing is happening right now at any given TBE show.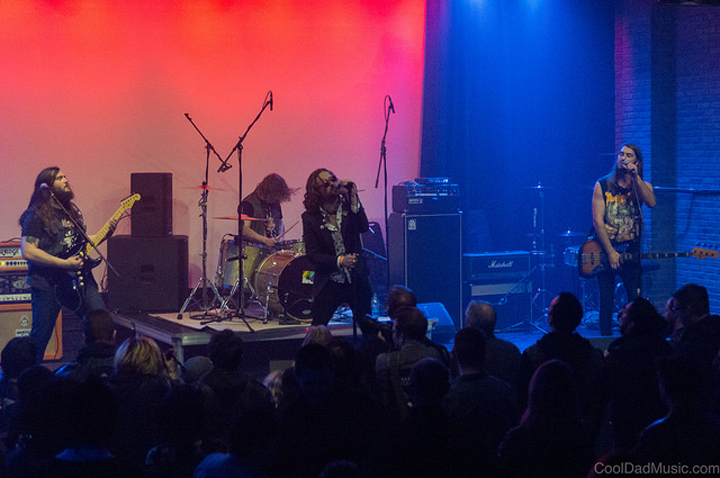 In this writer's humble opinion, The Battery Electric are collectively in possession of the mythical "IT Factor" that all too often gets thrown around a bit too easily these days.  The "It Factor" being the internal struggle that the audience members wrestle with in his or her mind during a show… never wanting the show to end and yet wanting it to end just so they can go tell others just how good of a night it was! The struggle back and forth from wishing all the success in the world for "the Battery boys" as everyone knows they are one step away from playing huge venues all over the country… and that selfish sentiment that they want to keep this "dirty Rock 'n' Roll secret" to themselves so that they can keep catching TBE at intimate performance spaces for years to come.
My friend and veteran journalist, Bob Makin recently did a sweet interview with the boys from Battery over at the Aquarian Weekly (go check it out), and I think it's awesome that the band is getting their well deserved exposure…  but hey, I couldn't let that deter me from asking Brent, Ron and Alex ten question for D.I.Y.N.J.
Everyone loves an origin story… Soooo….
1. Where did the name "The Battery Electric" come from?
Brent: The name came from a infomercial that came on late at night.  I don't remember what the product was but they said it was "Battery Electric". Those two words stuck in my head and I thought it would be a great name for a band.  I had the name rummaging around in my head for years but never had a band for it.  It wasn't until we got together and started writing songs that I had the chance to use it.  I suggested it when we were going over band names and the dudes dug it.  I really like the name because it has really encapsulated what the band stands for.  Having a good time and getting your ass moving.  It's electric baby.
2. How and Why did you guys get started?
Brent: I always wanted to start a band that combined Rock, Punk, and Soul.  But I was committed to a progressive rock band that was touring a lot.  Eventually that band slowed down and I was able to have more time. Then Ron, Alex and I got together as Battery to see what we could come up with.  We wrote like 5 songs our first practice and they ended up being on our first album "Weaving Spiders." It was a really good fit so we decided to give it a go and kick some ass.
3.  What does TBE's writing and recording process look like?
Ron:  Our writing process varies really. On the first record all the songs were basically written at the same time with all of us in one room with me on drums and singing. The second record was kind of the same process but a few tunes were written separate by me or Alex on a melody (i.e. Does He Love You, Lauren, Darkest Days). These days we have all been so busy, individually, that we have been hashing stuff out separately and bringing ideas to practice.
4.  How big a role does the area/community of NJ that you operate out of play into your band ?
Ron:  We come from Asbury Park and when we started, Asbury was just going through its "Renaissance Period", basically. The community means a lot to us because most of the bands we hang with or are affiliated with the community somehow. The area has so many great venues to play at and we have played them all. I think Asbury is waiting on the next artist to kind of break through and there are so many with the talent it takes to do so.
Speaking of community, in marketing and networking these days, online communities usually have a big role in the success and expansion of DIY businesses, brands and bands. And as with any relationship, there seems to be periods of love and hate as opinions and reviews flow freely on open forums and message boards….

5. Does being part of an online community or scene make it difficult to "please the people" and still "stay true" to your vision?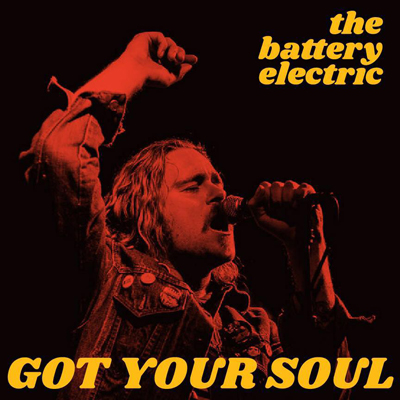 Brent: I don't think we belong to any particular scene.  We can play shows with punk bands, soul bands, butt-rock bands, pop bands, hipsters, and you name it.  We have and can play with anybody.  There is a certain freedom when you're a chameleon.  You don't have to play by anybodies rules.  Even if we were a part of a scene we wouldn't give a fuck.  Rock N Roll is about breaking the rules not following some arbitrary ten commandments that don't mean jack shit.  So if our vision is not giving a fuck… then we got that down pat.
6. What phase of the love/hate relationship would describe your current state of mind when dealing with the online community? We are all friends here so you can be honest!
Alex:  I love that we can connect with other bands and musicians and bookers so easily. It really is rad that your favorite musician or a fan is a tweet, email or comment away. The down side is seeing people insult your band or you personally via Twitter or Facebook or Instagram. I think we are too old to know what other platforms there are for people to do such things, luckily. But we have definitely seen some negative shit posted about us on Twitter and stuff. I personally take it way too hard because I am used to bullying being something that happens physically and to your face.  Nowadays, I just accept idiocy and don't bother arguing or replying.
7.  Your band has taken you to many places, not only in the Garden State but also around the United States? What is one of your favorite adventures or experiences?
Alex: We always have had a good time in Raleigh, North Carolina. The people, places and area has always treated us like kings. Richard Bacchus from D-Generation showed us a whole state that we never thought would be so damn rad. We go there, minimum, once a year. There have been a lot of other great places we have experienced but Raleigh is our second home.
Let's talk about what is on the horizon for The Battery Electric…
8. What should we know about what you got going on?
Ron:  We are constantly working on new songs and trying to put the best stuff out there that we can. You can expect more EPs to stream online or buy (if you have a heart). We will be going to Europe for our first time across the pond as a band. We won't let you down if you're into us. We work really hard at what we do and appreciate the appreciation when it's given to us.
9.  What can we look forward to in the future?
Brent: We are going to be recording and releasing 3 or 4 song EPs over the next few months.  The songs range from our more rockin' side to our sultry soul roots.  We are also in the works of doing some touring in Europe in the winter…  Which is huge for us!  But we plan to be playing some shows stateside as well.  So come on out peoples!
10. Where can folks find you to keep up with you?
Website: www.thebatteryelectric.com
Facebook: https://www.facebook.com/TheBatteryElectric/
Twitter: https://twitter.com/TheOfficialTBE
Bandcamp: http://thebatteryelectric.bandcamp.com/
Soundcloud: https://soundcloud.com/thebatteryelectric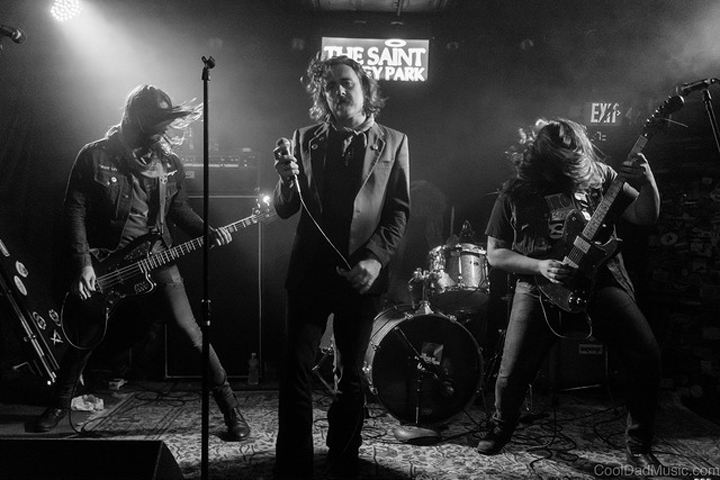 Thanks for the info, your time and the Lairds, fellas, I'll be seeing y'all at an upcoming show! Annnnd to our faithful readers, thanks for reading and good luck following your "weird."