Presidential Death on the Jersey Shore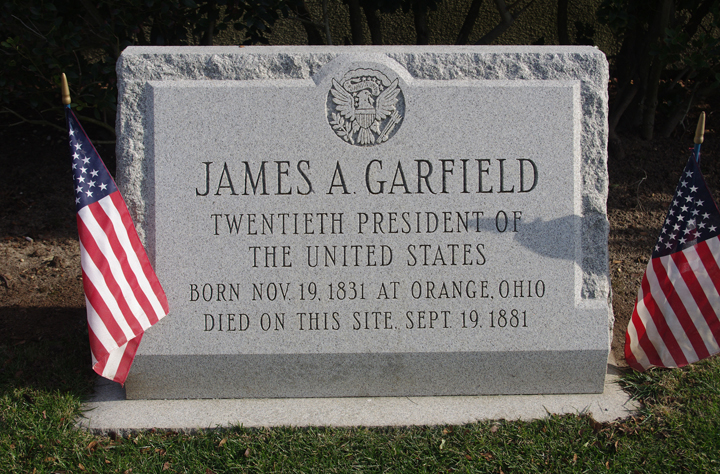 Situated alongside a narrow seaside street in the tony Elberon section of Long Branch lies a curious footnote to United State history––a monument marking the death spot of the twentieth U.S. president, James A. Garfield. Garfield was shot on July 2, 1881 in the Baltimore and Potomac train station by a deranged gunman named Charles Guiteau. But how is it that a president who was shot in Washington D.C. came to breathe his last breath on the Jersey Shore?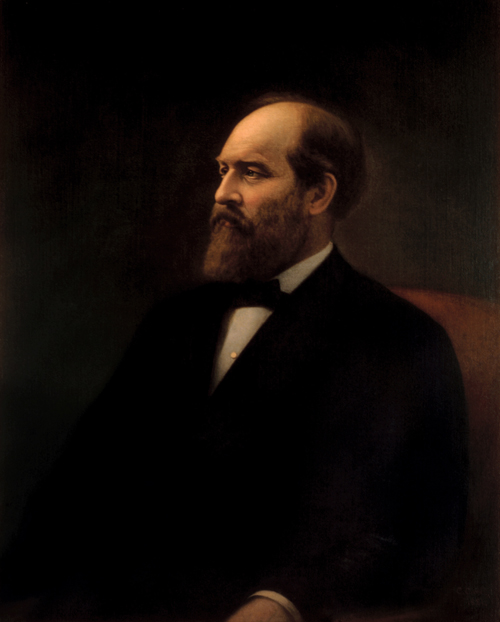 In mid-May 1881, Garfield's wife Lucretia suddenly contracted malaria and possibly spinal meningitis and was thought to be near death with a temperature of 104 degrees. At the end of the month, when her fever broke, her doctor recommended she recuperate in salty sea air of Long Branch, a popular vacation spot of not only the Garfields, but also six other presidential families (Grant, Hayes, Arthur, Harrison, McKinley and Wilson) at various times in the town's history. The President decided to travel with his wife and stay at her bedside while she recovered. On June 18 the Garfields left Washington and journeyed by train to Elberon, New Jersey.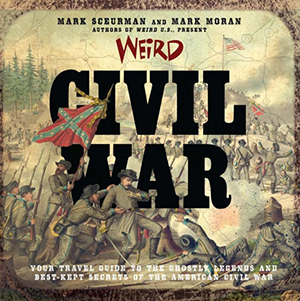 While his wife convalesced, President Garfield returned to Washington. On the morning of July 2, he was walking through the Sixth Street Station of the Baltimore and Potomac Railroad on his way to deliver a speech at Williams College. Unknown to Garfield, Charles Guiteau, enraged because his application to be the U.S. Ambassador to France had been denied, had been plotted to murder the President and was obsessively stalked Garfield around Washington. He fired two shots from a .44 caliber revolver, one of which grazed the president's arm, while the other bullet lodged between his abdomen and groin.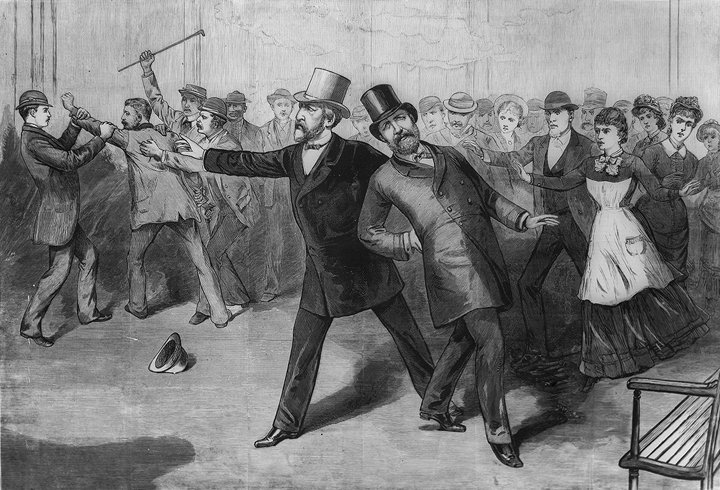 Garfield was taken to the White House, where doctors tried to heal his wounds by sticking their unsterilized fingers into the bullet's entry hole. They probed so deeply that one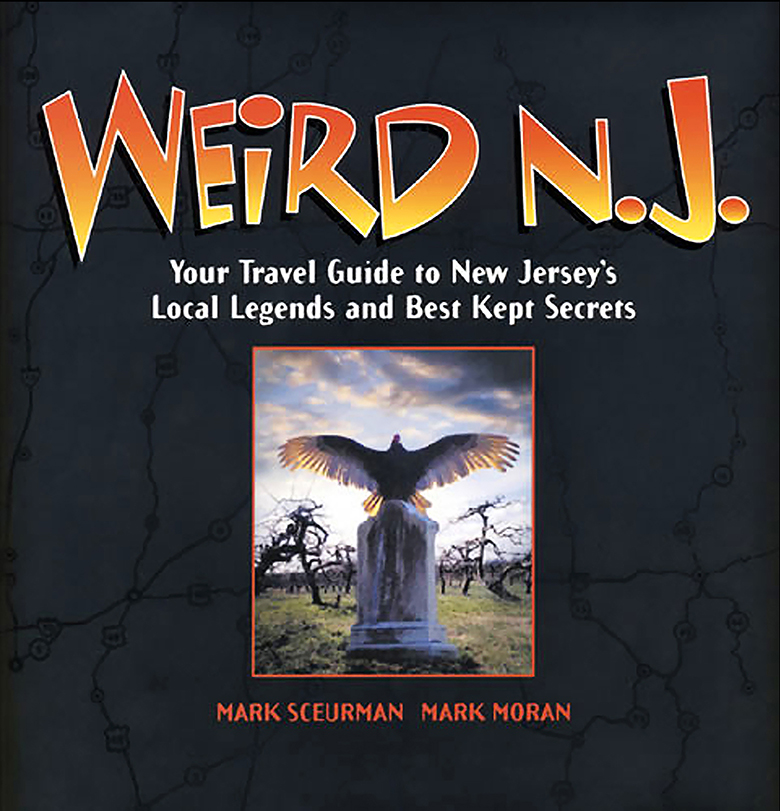 actually punctured Garfield's liver. Enter inventor Alexander Graham Bell. Bell had devised a crude metal detector and after several tries, claimed he had located the bullet, so doctors turned the three-inch wound into a larger divot but still could not find the slug. What Bell had actually located was the metal spring in the mattress underneath the prostrate president. As the days and weeks passed, Garfield's condition worsened and he complained of constant pain.
Garfield's chief doctor, Dr. Doctor Willard Bliss, (yes, his given name was actually "Doctor"! How weird is that?) believed that Garfield's intestines had been punctured by the bullet, so he limited the President's diet to just liquids, feeding him only broth, egg yolks, and whiskey. He even tried to feed him rectally, rather than orally. Not surprisingly,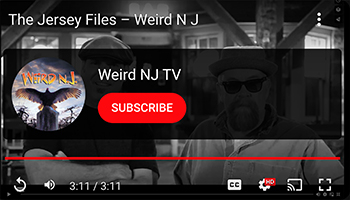 Garfield's weight dropped from a robust 200 pounds to 130 pounds in just six weeks. It probably didn't help that he had a constant fever and was being given opium enemas as treatment.The doctors decided that the summer heat of Washington D.C. was not helping the president's recovery, so they sent him and his family via train to the cooler climes of the Jersey Shore. An oceanfront cottage in Elberon was donated and a rail spur that led directly to the cottage was quickly assembled. It was here that President Garfield spent his final days, living with what we imagine was a horrible open wound in his belly.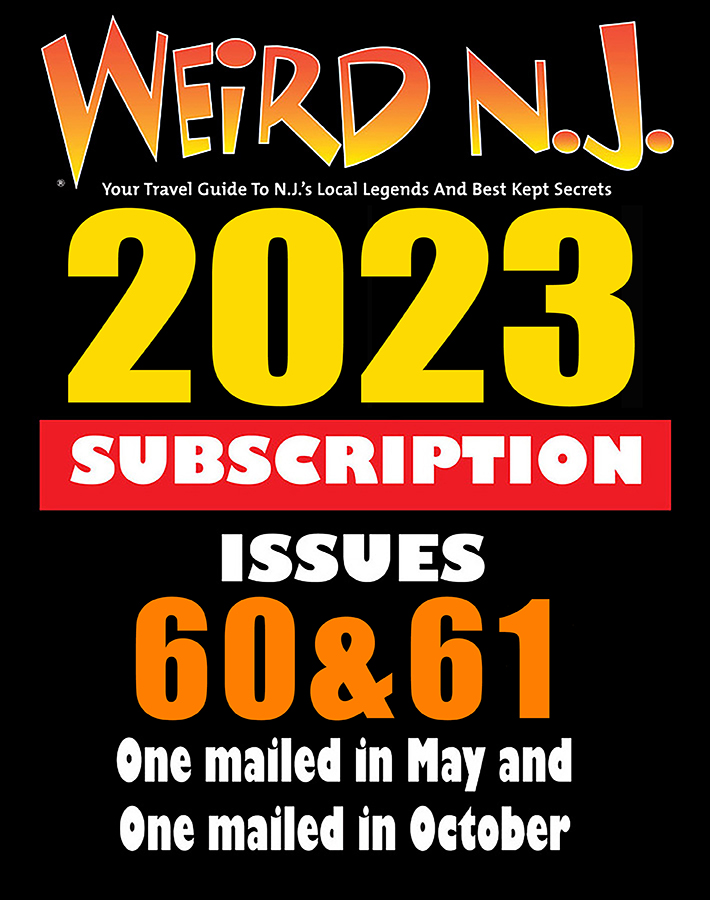 He died 12 day's later on September 19, 1881, at 10:35 PM, exactly two months before his 50th birthday. It was the second youngest age of death for a U.S. president after John F. Kennedy, who was also assassinated. His presidency lasted just 200 days—only William Henry Harrison's presidency, of 31 days, was shorter. He was buried in and impressive tomb his home state of Ohio at the Lake View Cemetery in Cleveland.
After his death, Garfield's doctors submitted an $85,000 bill to the U.S. Senate for services rendered. At his murder trial, Charles Guiteau claimed the doctors really killed Garfield and not his bullet, and he may have been right. Garfield's autopsy revealed that the bullet did not strike any major organs or blood vessels. Some doctors have asserted that starvation may have played a role in his ultimate demise. But the courts did not buy Guiteau's defense and a jury sentenced him to death. He was executed on June 30, 1882. Guiteau's bones, which were supposed to be put on display, are somewhere in a storage vault in the Army Medical Museum.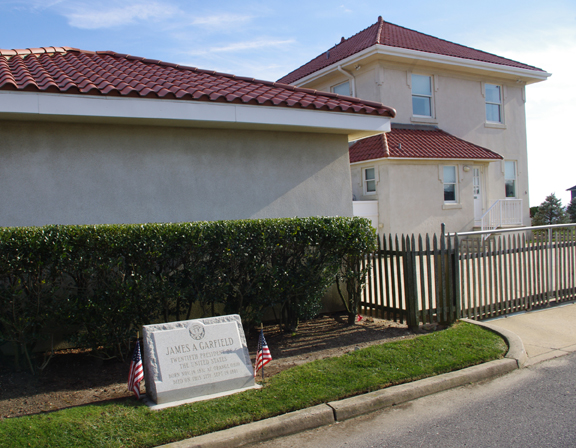 Today the cottage in Elberon where Garfield breathed his last is long gone, replaced by a Mediterranean style beachfront mansion. The site was largely ignored until the 1950s, when a small granite memorial was placed at on the property. There, sandwiched between Garfield Road and the manse's garage, rests the marble slab on a narrow island of sod, marking the spot where the house once stood.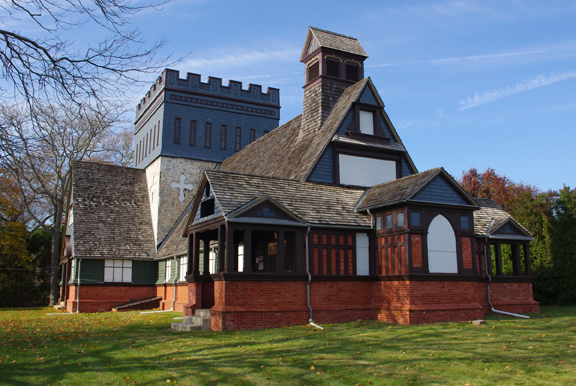 Just a couple blocks to the south on Ocean Avenue is The Church of the Presidents, where seven U.S. Presidents attended services at one point or another.  On the grounds of the church is located one more odd little reminder of Garfield's final trip to the Jersey Shore––a small red and white wooden playhouse known as the "Garfield Tea House". It was constructed from the railroad ties used to lay the emergency track that transported the dying president from the nearby Elberon train station to the oceanfront cottage where he died.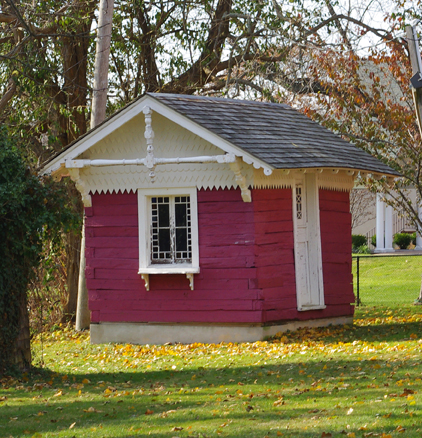 After Garfield's death the tracks were torn up and the wooden ties were purchased by a man named Oliver Byron. Byron contracted a local carpenter named William Presley to build the Garfield Tea House with the ties. It originally stood in the yard of Byron's summer cottage, but was moved several moves over the years before coming to rest on the grounds of the church. Though currently closed to the public, the church and the Garfield Tea House are both in the process of being restored by the Long Branch Historical Museum Association, who hope to reopen them as part of their museum.
Photos ©Weird NJ / Mark Moran

The preceding article is an excerpt from Weird NJ magazine, "Your Travel Guide to New Jersey's Local Legends and Best Kept Secrets," which is available on newsstands throughout the state and on the web at www.WeirdNJ.com.  All contents ©Weird NJ and may not be reproduced by any means without permission.
Visit our SHOP for all of your Weird NJ needs: Magazines, Books, Posters, Shirts, Patches, Hats, Stickers, Magnets, Air Fresheners. Show the world your Jersey pride some of our Jersey-centric goodies!

Now you can have all of your favorite Weird NJ icons on all kinds of cool new Weird Wear, Men's Wear, Women's Wear, Kids, Tee Shirts, Sweatshirts, Long Sleeve Tees, Hoodies, Tanks Tops,  Tie Dyes,  Hats, Mugs & Backpacks! All are available in all sizes and a variety of colors. Visit WEIRD NJ MERCH CENTRAL. Represent!