Visiting "Mother" on Mother's Day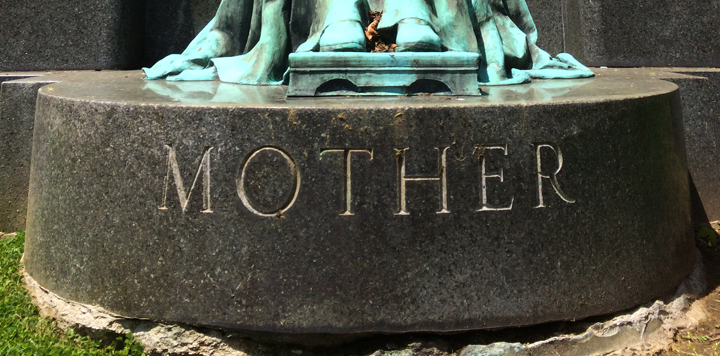 A stop at a tavern in Orange brought us this tale of how local teenagers would dare each other to visit "Mother" at the Rosedale Cemetery, located on the border of Orange and Montclair, late on moonlit nights. Apparently the game was to bring an unsuspecting friend into the graveyard, then lead them to the life-size, weathered bronze statue of "Mother." Subsequently everybody present would freak out, and chase the hapless newcomer through the fields of tombstones screaming "Mother's coming! Mother's gonna get you!"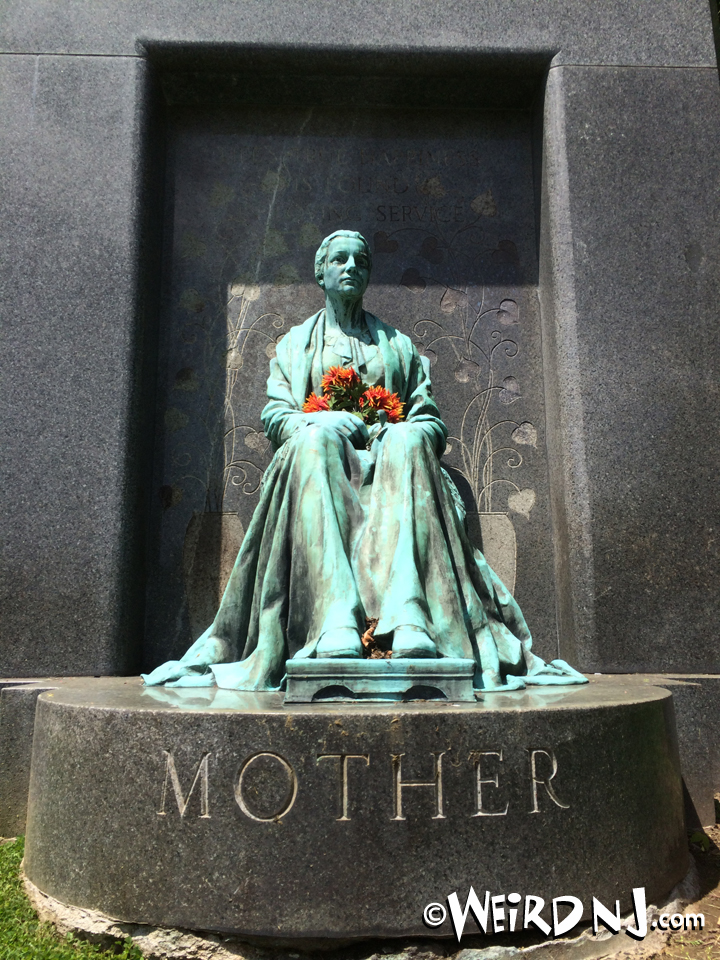 The monument was erected in 1936 by a wealthy local businessman named William Freiday to add to his family's tomb after the passing of his beloved mother, Annie Baker Freiday, the previous year. Mr. Freiday commissioned well-known New York monument artist Charles Keck to sculpt the likeness of his dearly departed mom, who is depicted seated in her favorite chair in an everyday dress with a shawl draped around her shoulders and wearing sensible shoes.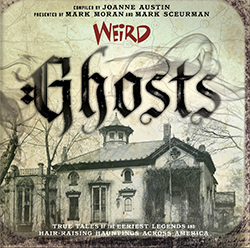 Her hair is pulled back into a tight bun.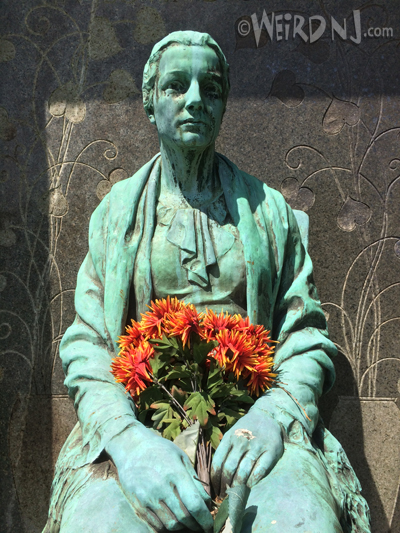 Time and the elements have taken a toll on Mother's bronze face, which appears must have been aged and weary looking even when it was freshly cast. Her expression, if you could say she bears one at all, seems dower and, well, lifeless. The green patina of the bronze is accented by dark streaks running down Mother's cheeks from her hollow eyes, which seem to stare off across the vast graveyard in a vacant gaze. But it's not just Mother's face that seems as if the portrait was not intended to be a flattering or idealized likeness of the deceased woman. The body language of her pose also seems tired and resigned. Her shoulders slump and her hands rest heavily upon her lap, which even to this day always bears offerings left in tribute, like flowers and fresh fruit.
The inscription engraved on the marble slab behind the figure of Mother reads, "Life's True Happiness is Found in Loving Service." Perhaps this motto explains her less than vivacious visage. And a motherly sentiment it is, if ever there was one!
Photos for Weird NJ/Mark Moran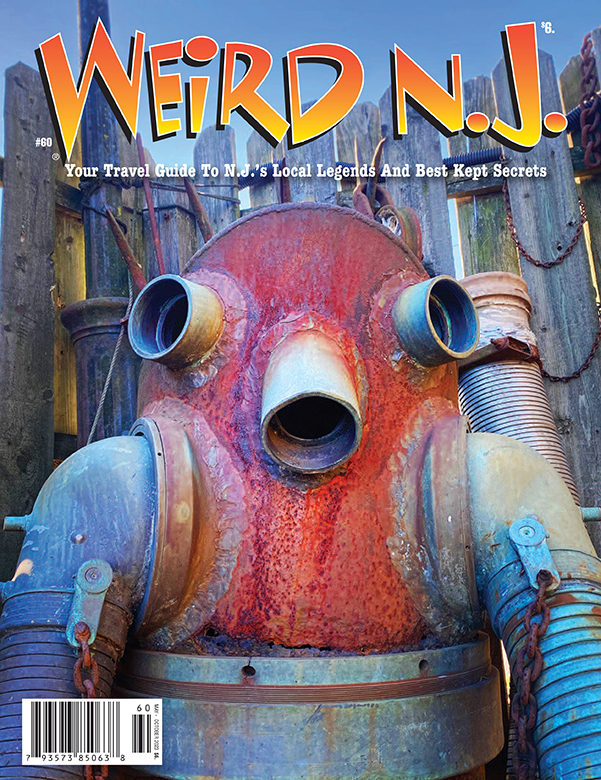 The preceding article is an excerpt from Weird NJ magazine, "Your Travel Guide to New Jersey's Local Legends and Best Kept Secrets," which is available on newsstands throughout the state and on the web at www.WeirdNJ.com.  All contents ©Weird NJ and may not be reproduced by any means without permission.
Visit our SHOP for all of your Weird NJ needs: Magazines, Books, Posters, Shirts, Patches, Stickers, Magnets, Air Fresheners. Show the world your Jersey pride some of our Jersey-centric goodies!

Now you can have all of your favorite Weird NJ icons on all kinds of cool new Weird Wear, Men's Wear, Women's Wear, Kids, Tee Shirts, Sweatshirts, Long Sleeve Tees, Hoodies, Tanks Tops,  Hats, Mugs & Backpacks! All are available in all sizes and a variety of colors. Visit WEIRD NJ MERCH CENTRAL. Represent New Jersey!