Howard Unruh's "Walk of Death"
On Sept 6, 1949, Howard Unruh, a deranged but decorated World War II veteran, loaded up with ammunition and a German luger and with a dazed look, walked down River Street in Camden and opened fire on people that got in his way. His 20-minute rampage that killed 13 people and wounded 3 others had become known in the media as "The Walk Of Death."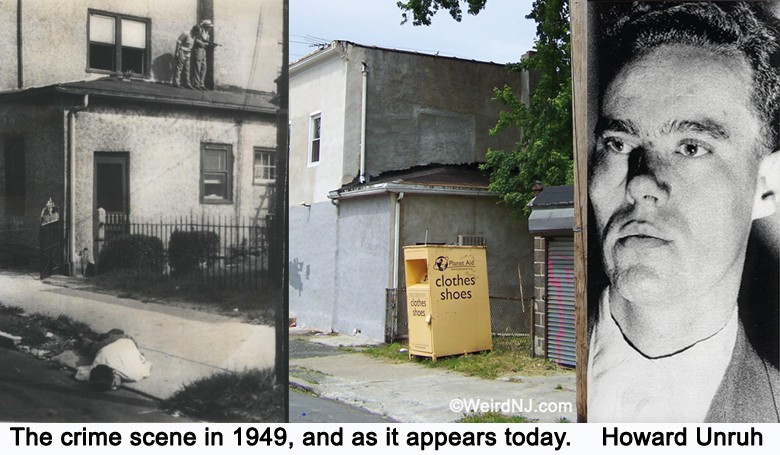 On Sept 6, 1949, Howard Unruh, a deranged but decorated World War II veteran, loaded himself up with ammunition and a German luger and with a dazed look, walked down River Street in the Cramer Hill section of Camden. He opened fire on some intended victims, and a few people that got in his way. His 20-minute rampage that killed 13 people and wounded 3 others had become known in the media as "The Walk Of Death." It was also one of America's first killing spree mass murders. Unruh became known as the father of mass murder.
Unruh was never declared competent to stand trial, and spend the rest of his days in Trenton State Prison. He died on Oct. 19, 2009 at the age of 88. He was the oldest person incarcerated in the state. He had no known survivors.
During the siege, Philip W. Buxton, a reporter from the Camden Evening Courier, phoned Unruh's home and spoke briefly with him. On a hunch, Buxton had looked up Unruh's number in the phone book. Buxton later recounted the conversation,
"What are they doing to you?"
"They haven't done anything to me yet, but I'm doing plenty to them."
"How many have you killed?"
"I don't know yet. I haven't counted them. But it looks like a pretty good score."
"Why are you killing people?"
"I don't know. I can't answer that yet. I'm too busy. I'll have to talk to you later. A couple of friends are coming to get me."
The conversation ended when police hurled tear gas into Unruh's apartment. Unruh surrendered several minutes later. While he was being arrested, a policeman reportedly asked, "What's the matter with you. You a psycho?" In response, he said, "I'm no psycho. I have a good mind."
Most of the buildings along "The Walk Of Death" still remain the same on River Street, with little change except for a few new facades and business owners. Unruh's vacant apartment is still there. The building has been stuccoed, hiding the bullet holes that had been on the facade for years.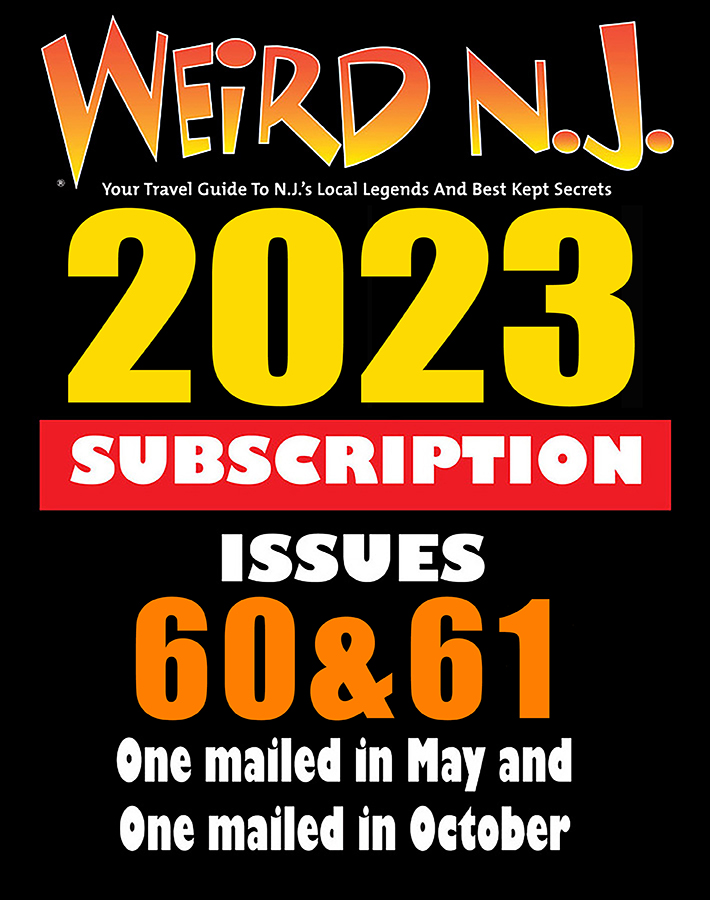 The preceding article is an excerpt from Weird NJ magazine, "Your Travel Guide to New Jersey's Local Legends and Best Kept Secrets," which is available on newsstands throughout the state and on the web at www.WeirdNJ.com.  All contents ©Weird NJ and may not be reproduced by any means without permission.
Visit our SHOP for all of your Weird NJ needs: Magazines, Books, Posters, Shirts, Patches, Stickers, Magnets, Air Fresheners. Show the world your Jersey pride some of our Jersey-centric goodies!

Now you can have all of your favorite Weird NJ icons on all kinds of cool new Weird Wear, Men's Wear, Women's Wear, Kids, Tee Shirts, Sweatshirts, Long Sleeve Tees, Hoodies, Tanks Tops,  Tie Dyes,  Hats, Mugs & Backpacks! All are available in all sizes and a variety of colors. Visit WEIRD NJ MERCH CENTRAL. Represent New Jersey!