Meat the Beatles' Submarine in Atlantic City
On August 30th 1964, the Beatles performed before 18,000 fans at the Convention Hall in Atlantic City. Then chowed down on a really big White House Sub Shop Sandwich…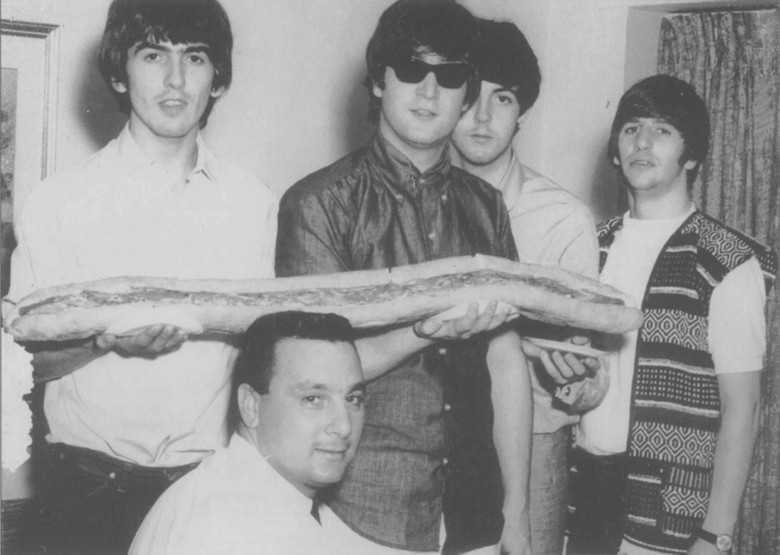 On August 30th 1964, the Beatles performed before 18,000 fans at the Convention Hall in Atlantic City.
They had stayed at the Lafayette Hotel the night before. At 2:15pm on the day of the show they left in the back of a fish truck, and a short distance from the Atlantic City Convention Hall they switched to their waiting tour bus. After the show The Beatles left the venue in a laundry truck, as their limousine was too conspicuous.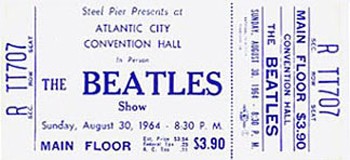 Traveling through secret passages and surrounded by security they were ushered into the Convention Hall for the concert surrounded. It was a "Hard Day's Night" in more ways than you can imagine.  Beatlemania was in full swing that summer and mobs of girls stormed the metal doors of the historic hall. The Fab Four opened their 12-song set with "Twist and Shout" and ended with "Long Tall Sally." The whole show clocked in at a little more than a half an hour, no encores.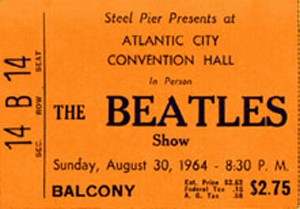 During their brief stay in AC the lads did have a chance to slip away from their adoring fans long enough to enjoy a very lengthy sandwich at the White House Sub Shop. The Beatles ordered the legendary White House six-footer. There is a famous photo of the group posing with the submarine sandwich that has graced the walls of the sub shop ever since. The man in the foreground is Atlantic City policeman Bobby Palamaro, who moonlighted at the White House and delivered the sandwich to the band.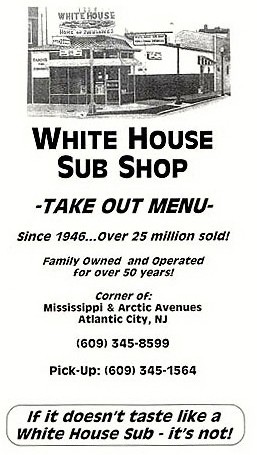 Today there is a handmade montage of their photos that appears near the front counter of the White House Sub Shop, which was established in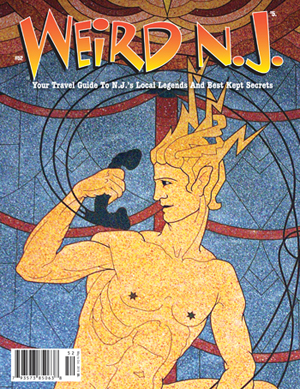 1946, commemorating all the notable people who have enjoyed a sandwich there, including:  several Miss Americas, Jerry Lewis and Dean Martin, Joe DiMaggio and a tribute to Rocky Marciano, the "Undefeated Heavyweight Champion of the World."
That night in their hotel room John Lennon and Paul McCartney wrote the song "Every Little Thing" which would appear on their upcoming Beatles For Sale album in the UK. Perhaps though, the day might have inspired another lyric that for obvious reasons was changed later on…maybe it started out something like this: "We all live on a six-foot submarine, a six foot submarine, six-foot submarine…"
White House Subs is located at the corner of Mississippi and Arctic Avenues in Atlantic City.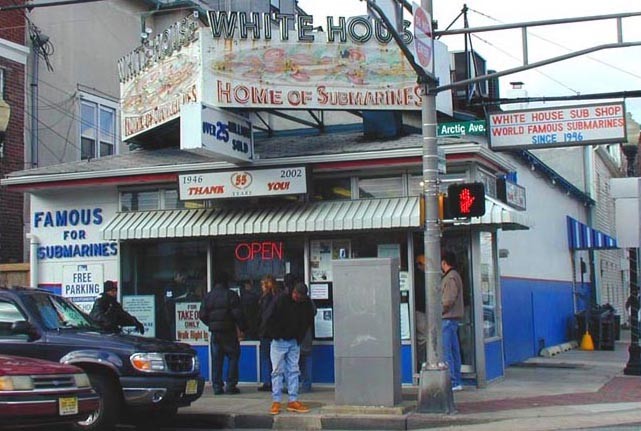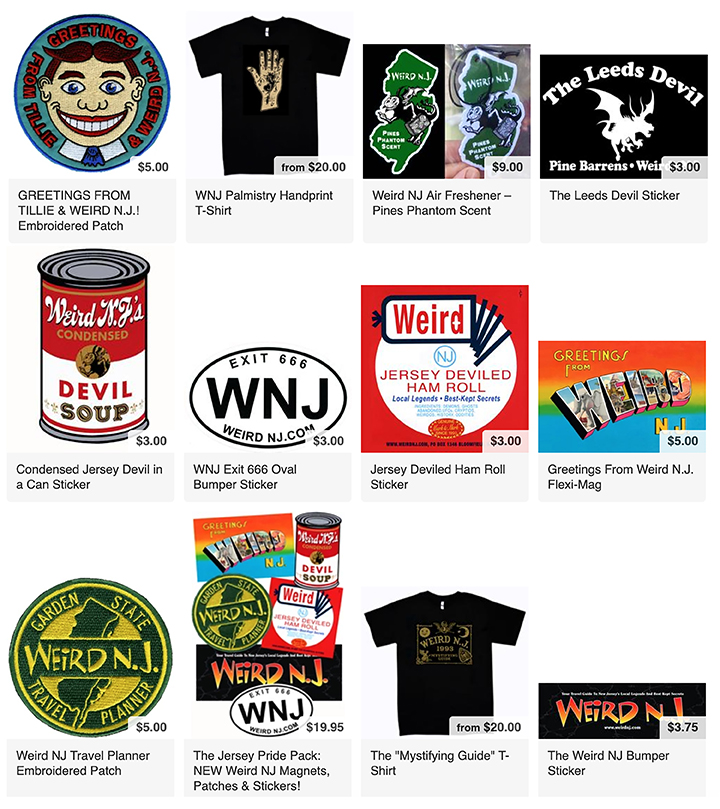 Visit our SHOP for all of your Weird NJ needs: Magazines, Books, Shirts, Patches, Hats, Stickers, Magnets, Air Fresheners. Show the world your Jersey pride some of our Jersey-centric goodies!