It's Thanksgiving All Year Round In One Clifton Neighborhood!

"Dear Weird NJ – This appears a little weird. "The Courtship of Miles Standish," a narrative poem written in 1858 by Henry Wadsworth Longfellow is immortalized on the streets of Clifton in the Richfield neighborhood subdivision.
The famous love triangle characters are all here; streets are named after John Alden, Priscilla Mullins and Miles Standish. Maybe this is a good weird place to spend Thanksgiving." –Bob Brenniser
Other Pilgrim related street names that can be found in the neighborhood include: Mayflower Street, Plymouth Road and Thanksgiving Lane.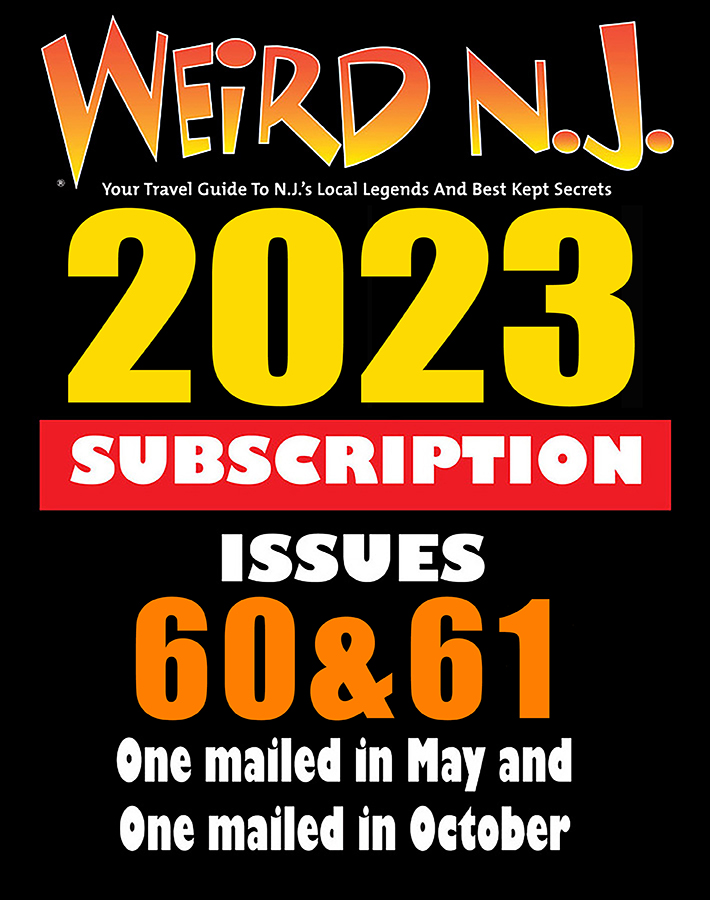 Issues will be mailed in MAY and then again in OCTOBER of 2023. This order does not include any issues that are currently available. Current and recent issues can be purchased HERE.
Visit our SHOP for all of your Weird NJ needs: Magazines, Books, Posters, Shirts, Patches, Hats, Stickers, Magnets, Air Fresheners. Show the world your Jersey pride some of our Jersey-centric goodies!

Can't find just what you're looking for? Try visiting our Store Frontier shop!

You'll find all of your favorite Weird NJ icons on all kinds of cool new Weird Wear, like Tee Shirts, Girls Tees, Sweatshirts, Long Sleeve Tees, Hoodies, Unisex Tanks, Kids Tees, Tie Dyes or Onesies! All are available in all sizes and a variety of colors. Represent!