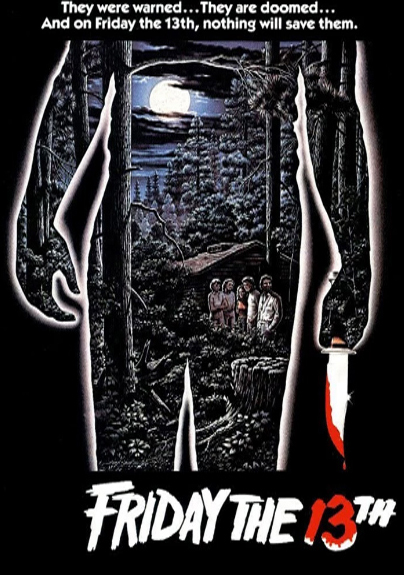 The people of Blairstown, NJ are proud to tell travelers passing through that the classic movie Friday the 13th was filmed in their town and surrounding area, but their loyalty to the film doesn't stop there. Rain or shine, every Friday the 13th locals line up around the block to get into Roy's Hall where their favorite movie is shown. –Nathan Schoonover
Jason Voorhees roams the streets and alleys of downtown Blairstown every Friday the 13th in tribute to the 1980 cult slasher classic "Friday The 13th, Part 1", filmed in and around this quiet rural village in scenic Warren County, NJ. Horror film fanatics from across the country flock to the area to tour the local filming locations, concluding their visit with a screening of the movie at Roy's Hall. The theatre and other area landmarks are prominently featured in the film and audiences go wild whenever they appear. Be a part of the fun on Friday, Sept. 13th, 2019. Roy's Hall is located at 30 Main Street in Blairstown, NJ.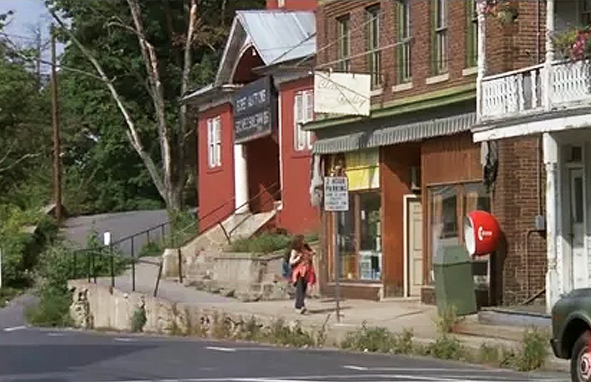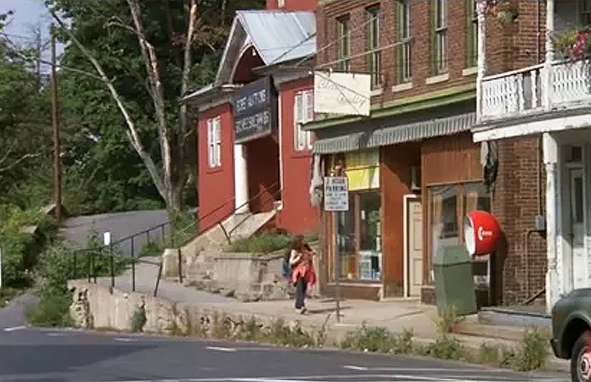 Roy's Hall in Blairstown as seen in the 1980 slasher classic "Friday the 13th."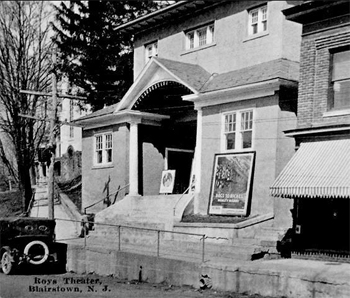 Roy's as it appeared in a vintage post card from the 1920s (right) and perhaps an even earlier image (below).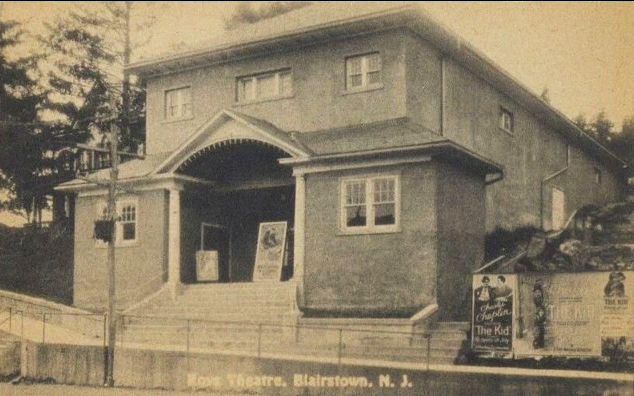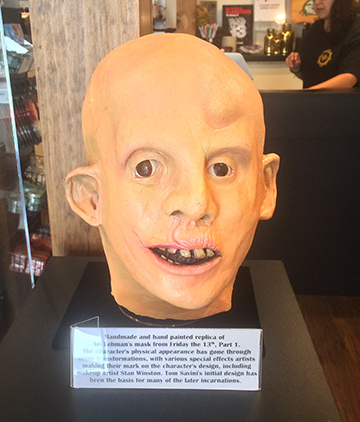 Visit the Blairstown Museum to see exhibits of movie memorabilia, like Tom Savini's "Jason" reproduction, and the original DINER letters.
You can find out more about all of the goings on that day at the Blairstown Museum's WEB SITE  and their Facebook page.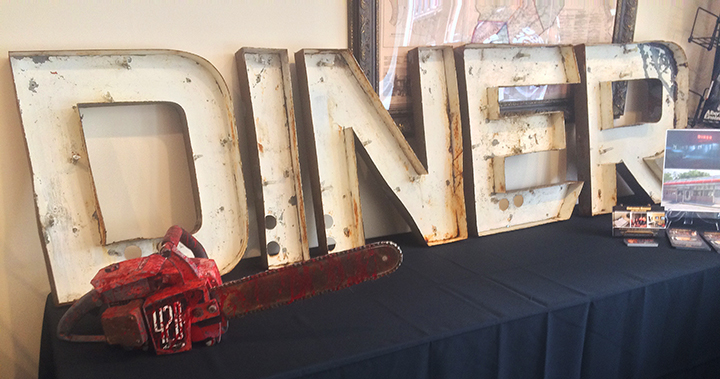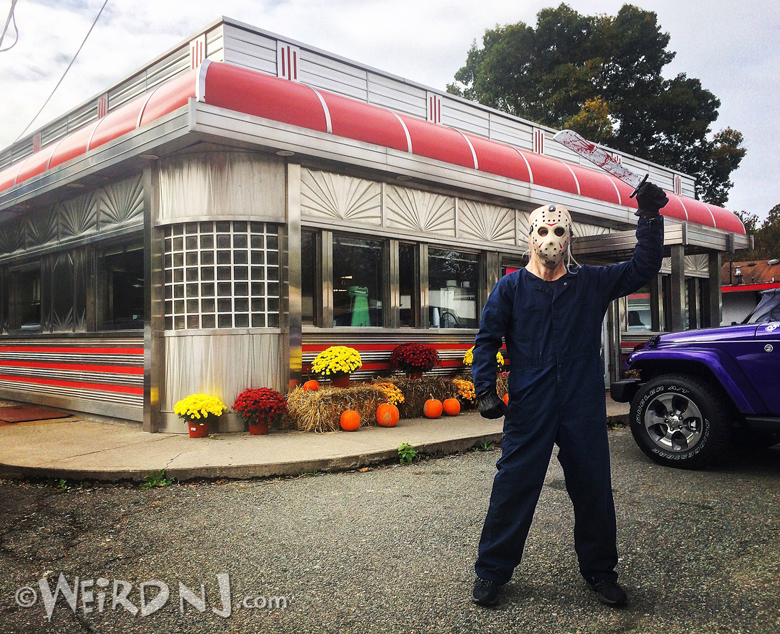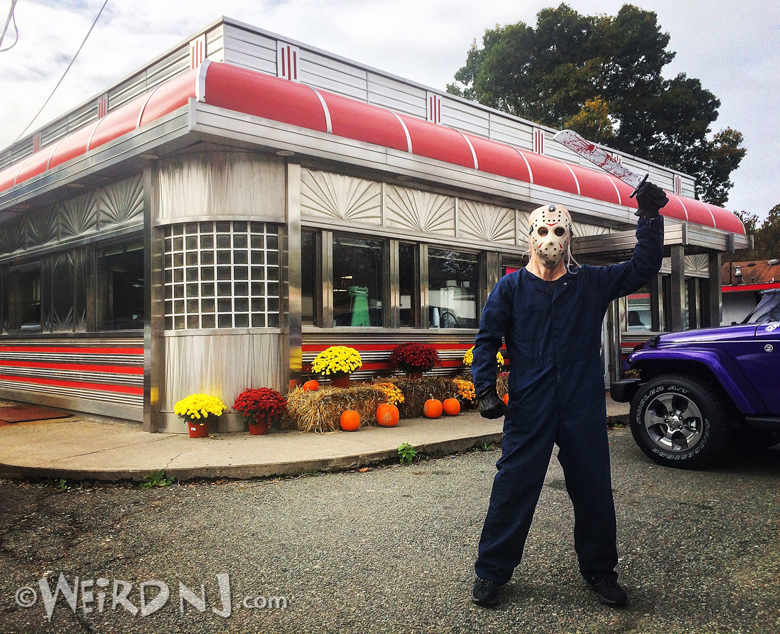 Be sure to look around, you never know where Jason might be lurking…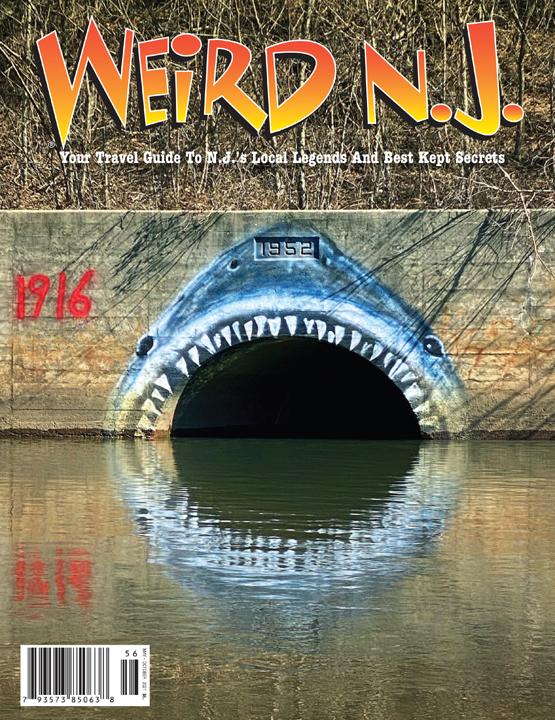 This story is an excerpt from Weird NJ magazine, "Your Travel Guide to New Jersey's Local Legends and Best Kept Secrets," which is available on newsstands throughout the state and on the web at www.WeirdNJ.com. All contents ©Weird NJ and may not be reproduced by any means without permission. Weird NJ photos by Mark Moran.
Weird NJ Issue #56 can be ordered through our Web Site, Amazon Store, or Facebook Shop. It can also be found at hundreds of shop around the state and beyond. To find a store near you that carries Weird NJ go to this LINK.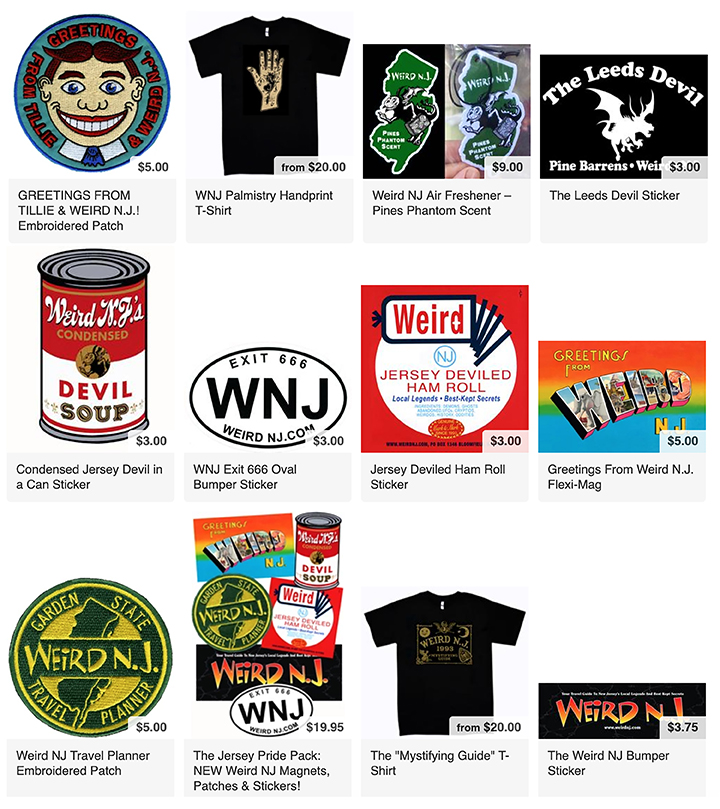 Visit our SHOP for all your Weird NJ needs: Magazines, Books, Shirts, Patches, Hats, Stickers, Magnets, Air Fresheners. Show the world your Jersey pride with some of our Jersey-centric goodies!