Jefferson Christmas Tree Says "I've Fallen!"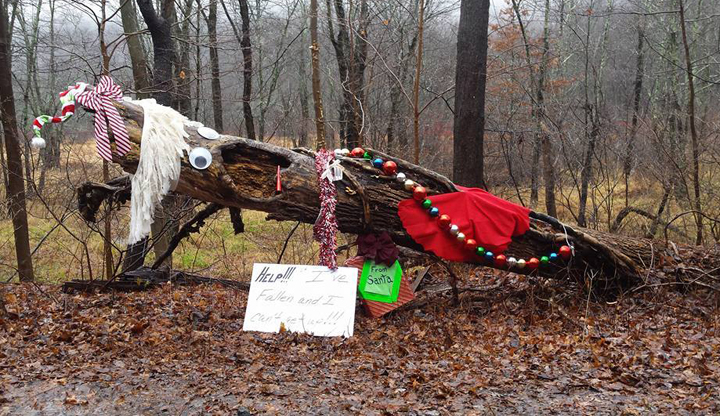 An age-old question poses the philosophical quandary: If a tree falls in the forest and nobody is there to hear it, does it make a sound? The answer in Jefferson Township, near  Oak Ridge, NJ is apparently yes, due in large part to social media. This old hollow stump in the woods off Berkshire Valley Road has been gaining quite a following on Facebook this holiday season, thanks to some locals who have taken to decorating the toppled totem in the Christmas spirit.
Gail O'Keefe (who shared these photos with us along with Lisa Winters) tells us how it all started, "I first notice eyes on it in September. I was heart broken the next time I was on the road they were gone. The next time I went by I noticed new eyes were added. I added ribbons and a woman added a hat and from there it grew. I went back and added hair. I hope people will continue to decorate each holiday. It really helps make people smile on their commute. Thank you to the person who first added the eyes. Stop and have your picture taken with him."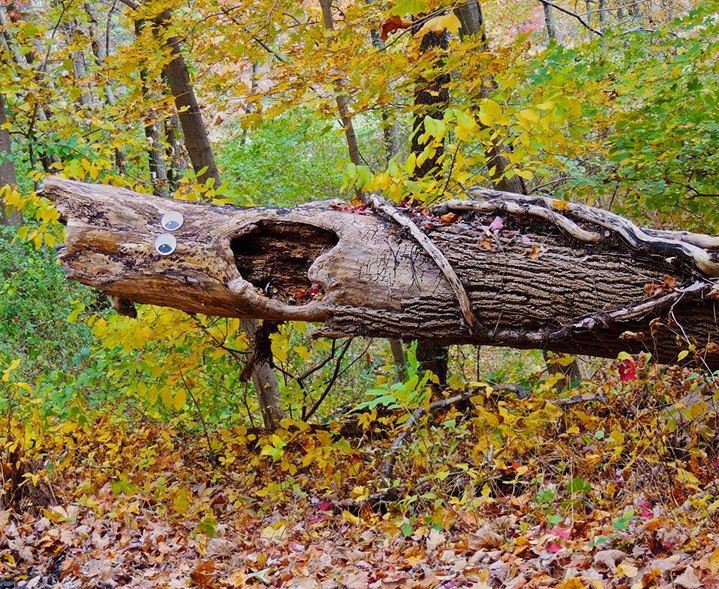 Michelle Bakay remembers, "The first time my husband and I passed this, when it was just googly eyes, we cracked up! We haven't laughed like that in a while!" Thank you whoever did this!" Leslie A. Chilenski has even given the fallen foliage a nickname, saying, "I've secretly named him Buddy, cuz he's everyone's friend."
You can find more photos and comments on the tree's very own Facebook page HERE.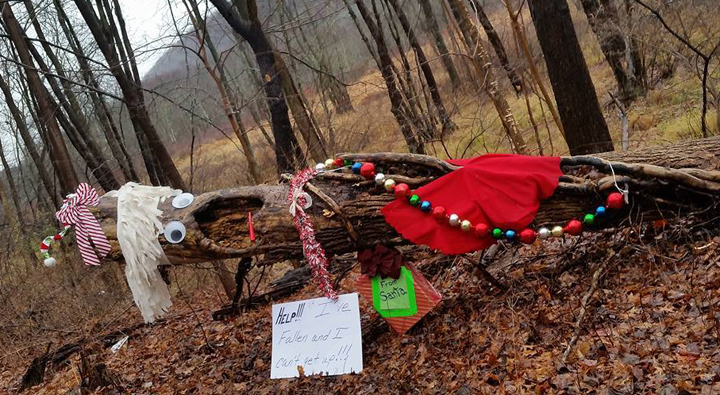 This story is an excerpt from Weird NJ magazine, "YourTravel Guide to New Jersey's Local Legends and Best Kept Secrets," which is available on newsstands throughout the state and on the web at www.WeirdNJ.com. All contents ©Weird NJ and may not be reproduced by any means without permission.
READ MORE WEIRD NJ CHRISTMAS STORIES HERE.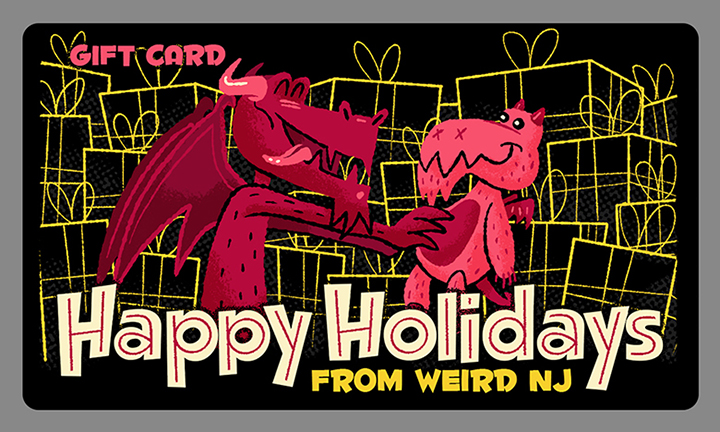 This Holiday Season give the gift of weirdness with a Weird NJ Gift Card in the amount of your choice.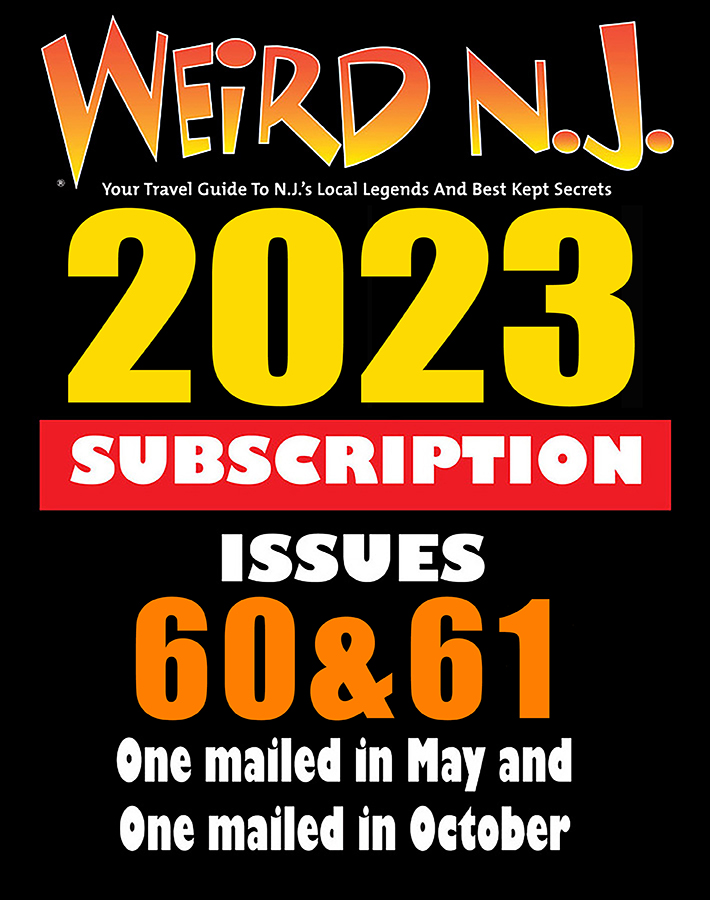 Subscription issues will be mailed in MAY and then again in OCTOBER of 2023. Subscription order do not include any issues that are currently available. Current and recent issues can be purchased HERE.
Visit our SHOP for all of your Weird NJ needs: Magazines, Books, Posters, Shirts, Patches, Hats, Stickers, Magnets, Air Fresheners. Show the world your Jersey pride some of our Jersey-centric goodies!