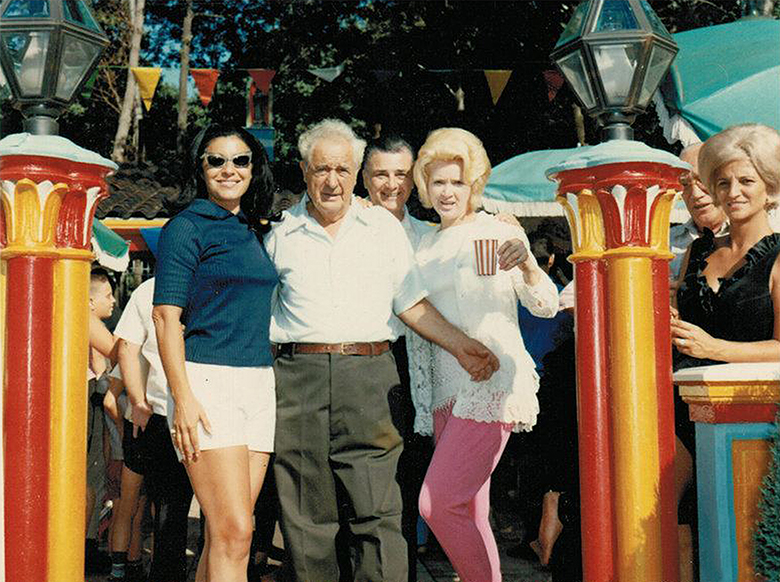 The New Jersey Gangster Who Inspired the Creation of HBO's The Sopranos
Richie "the Boot" Boiardo was one of the most powerful and feared men in the New Jersey underworld in the 20th Century. Richie, his son Anthony "Tony Boy" Boiardo,  and his soldiers Angelo "Gyp" DeCarlo and ­Anthony "Little Pussy" Russo, all played a large roll in inspiration of the HBO TV series "The Sopranos" and its new pre­quel movie "The Many Saints of Newark," which is scheduled for release October 1st. The Boot cut his teeth battling the Jewish gang lord Abner "Longy" Zwillman on the streets of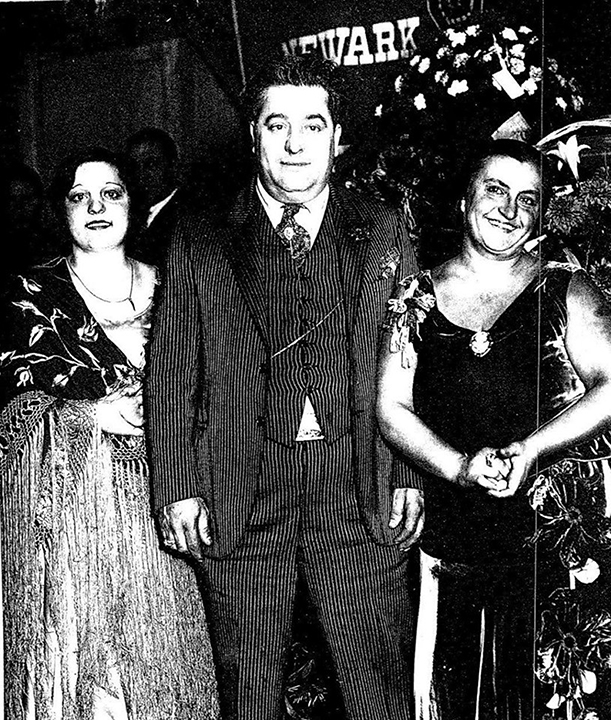 Newark during Prohibition and endured to become one of the East Coast's top mobsters and a high-ranking capo in the Genovese crime family.
His reign lasted six decades. Although he operated in the shadow of bigger Mafia names across the Hudson River like Charles "Lucky" Luciano, the Boot was equally as brutal and efficient. In fact, there was a mysterious place in the gloomy woods behind his lovely garden—a furnace where many thought the Boot took certain people who were never seen again.
To the press and to the police, Richie "the Boot" insisted he was nothing more than a simple man who enjoyed puttering in his beloved vegetable garden on his Livingston, New Jersey estate. In reality, this secretive Don was a confidant and kingmaker of politicians, a friend of such celebrities as Joe DiMaggio and George Raft, an acquaintance of Joseph Valachi—who informed on the Boot in 1963—and a sworn enemy of J. Edgar Hoover. The Boot prospered for more than half a century, remaining an active boss until the day he died at the age of 93.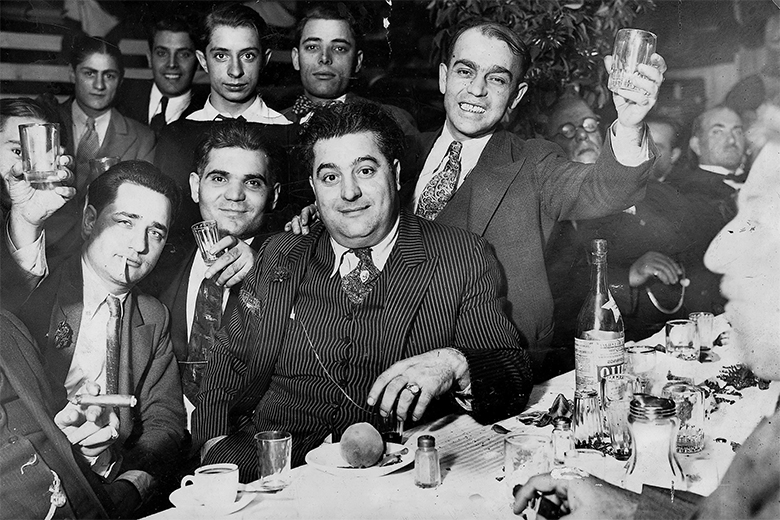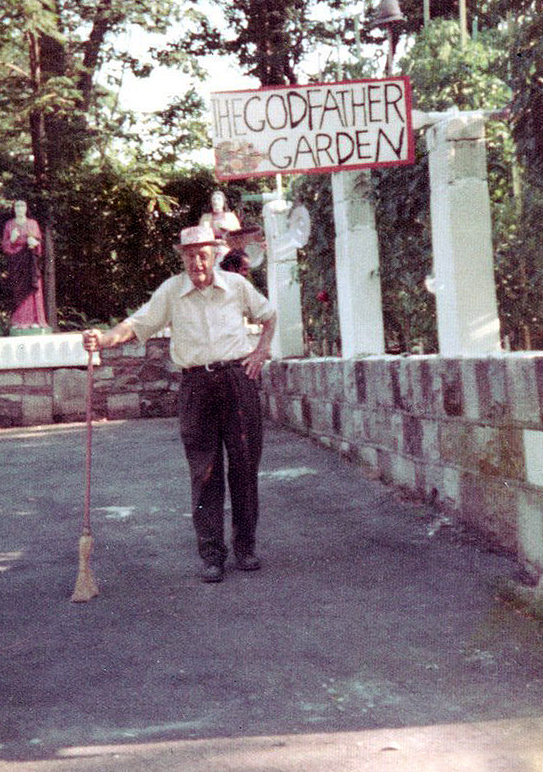 In the Godfather Garden is a book by author Richard Linnett in collaboration with Boiardo's own grandson Roger Hanos, who was raised on the Boot's Livingston estate. The book provides a rare and dramatic look inside the Boot's once-powerful Mafia crew, based on exhaustive research of newly declassified documents and interviews with family and friends. Roger Hanos provides intimate personal recollections and never-before-published family photos.
Chronicled are the Prohibition gang wars in New Jersey as well as the murder of Dutch Schultz, a Mafia conspiracy to assassinate Newark mayor Kenneth Gibson, and the mob connections to several prominent state politicians.
Inconspicuously located on a shady lane near the outskirts of Livingston, the Boiardo estate's entrance on Beaufort Avenue is adorned with iron gates, lion's head statuary, and emblazoned with the family name.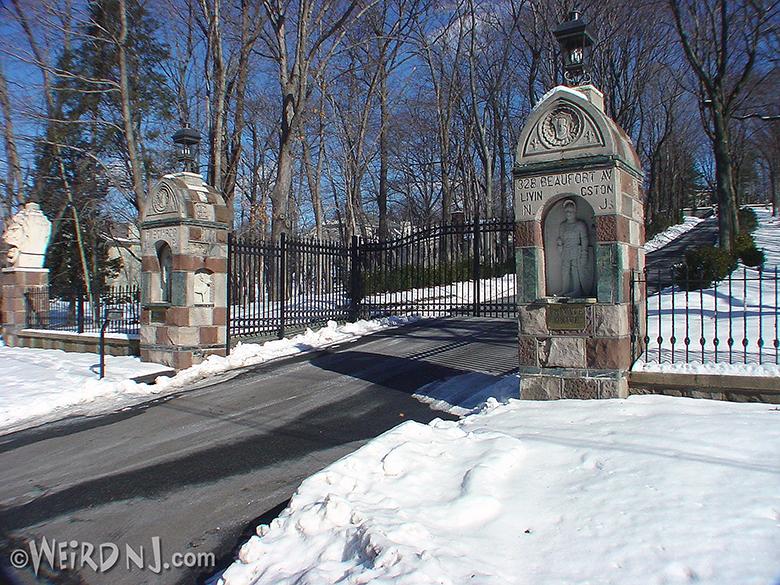 The long, dark drive leading up to the main house once featured an array of bizarre statuary, including painted busts of all the Boiardo family members on pillars, and a life-sized likeness of Richie the Boot himself, outfitted in formal riding wear, sitting astride a white stallion.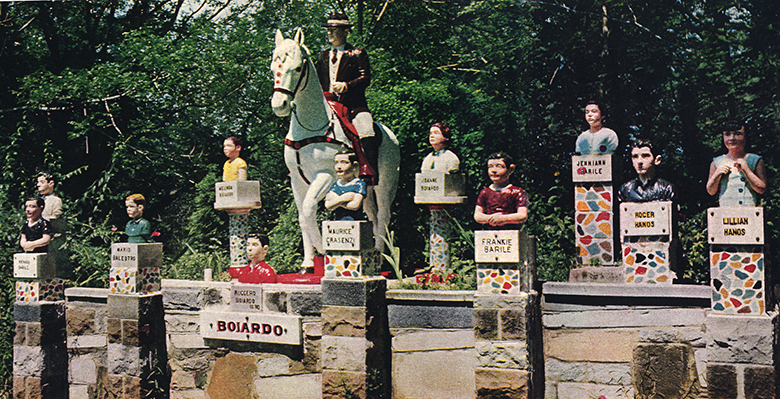 Boiardo's fortress-like home, which was constructed of imported Italian stone and resembled the dark, brooding fortress of a feudal lord, was featured in a double-page spread in Life magazine in the mid-60s, where it was described as "Transylvanian traditional."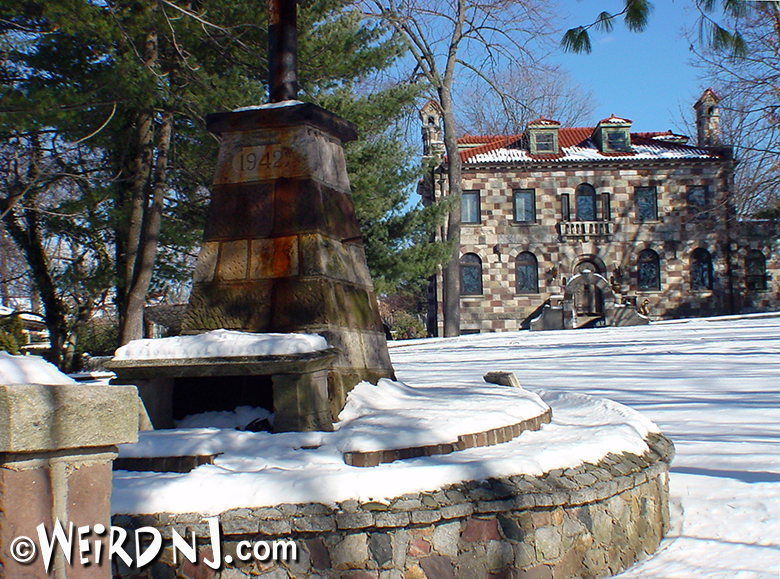 Boiardo passed away in 1984 at age 93, but the estate is still owned by his heirs. The grounds around the property are now part of the exclusive Rainbow Ridge development of pricey, angular looking, modern homes. But the new roads, such as Drummond Terrace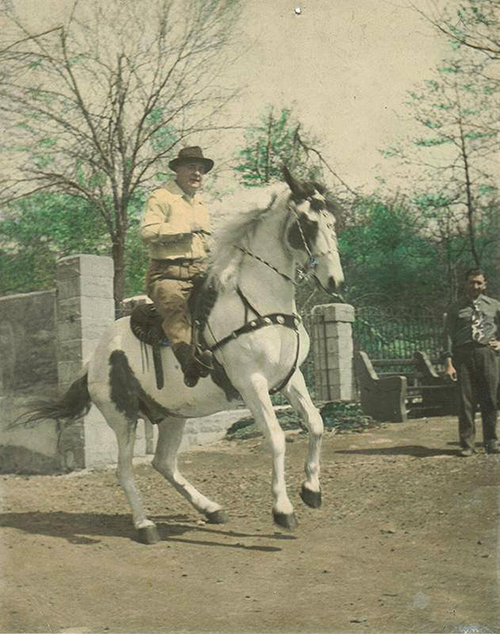 and Twilight Court allow for a closer look at the old Boiardo compound.
One can clearly see through the back gate to the mansion and the surrounding villas, designed in the Mediterranean-style with red terra-cotta roofs. Also visible is the labyrinth of flowering gardens, bizarre statuary, and fountains. It's a setting from a bygone era, frozen in time, like an over-exposed Coppola movie still.
Although the Boot never saw the 1972 film, The Godfather, he appreciated the similarities between the character of Vito Corleone and himself, so much so that he hung a sign in his beloved garden that read "The Godfather Garden." The Boot would have relished David Chase's admission that his muse in creating the HBO series The Sopranos was none other than "Newark's erstwhile Boiardo crew."
Read an interview with In The Godfather Garden authors Richard Linnett and Roger Hanos in Issue #43 of Weird NJ magazine.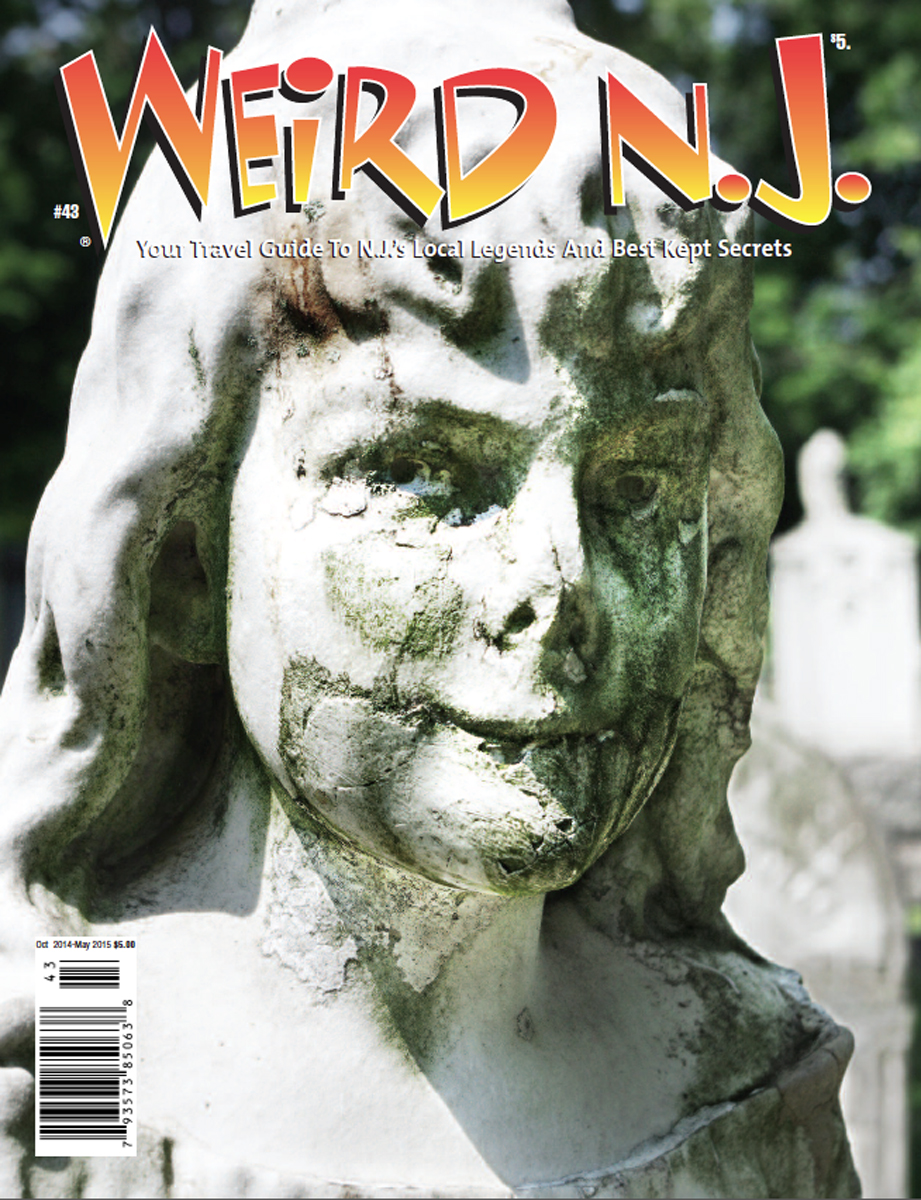 This story is an excerpt from Weird NJ magazine, Issue #43, "Your Travel Guide to New Jersey's Local Legends and Best Kept Secrets," which is available on newsstands throughout the state and on the web at www.WeirdNJ.com. All contents ©Weird NJ and may not be reproduced by any means without permission. Boiardo family photos courtesy of Roger Hanos.
Weird NJ Issues can be ordered through our Web Site, Amazon Store, or Facebook Shop. It can also be found at hundreds of shop around the state and beyond. To find a store near you that carries Weird NJ go to this LINK.