Wilberforce Sylvester's Pleasantville Surprise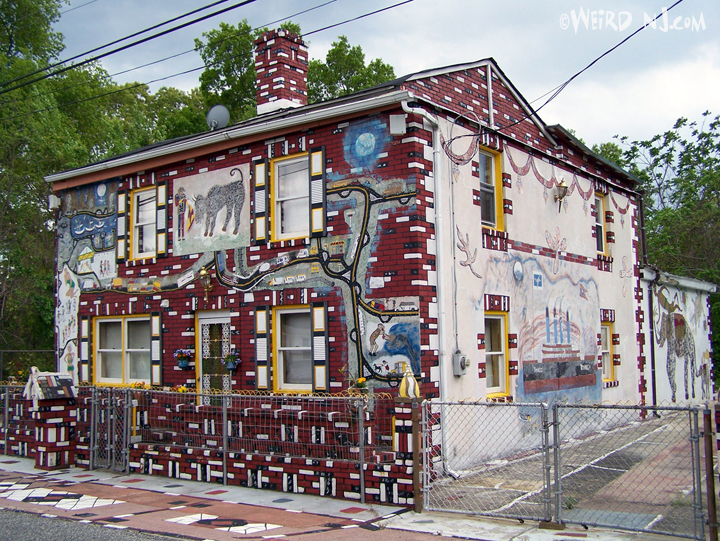 Nestled in a quiet Pleasantville neighborhood, just outside of Atlantic City, is an amazing architectural marvel dreamed up and created in an ever-evolving fashion by a gentleman named Mr. Wilberforce Sylvester. He has created an ongoing mural of scenes that completely surround his home and that, according to him, "reflect passages of everyday life."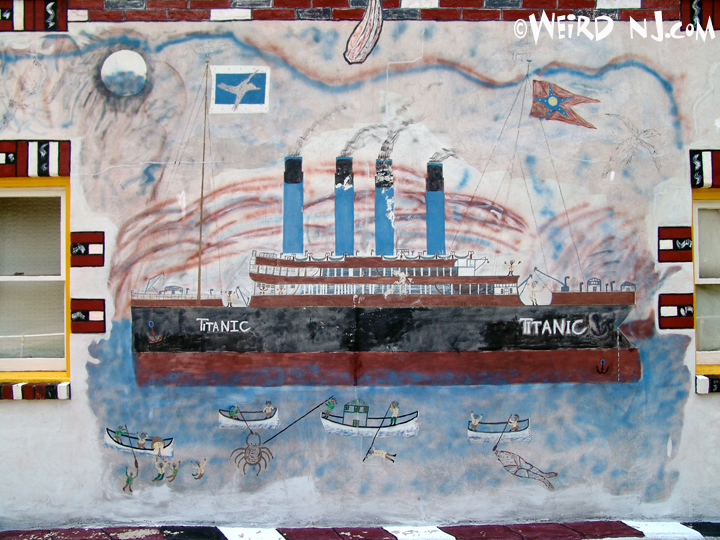 Mural scenes include local highways complete with a traffic stop that features police issuing a ticket to a motorist, trains passing by, musicians, boxers, a bullfight, soldiers in desert conflicts, the sinking of the Titanic, and the incident when Steve Irwin held his baby while a hungry crocodile snapped its jaws below. Soon to come are more multidimensional renditions that will be "open to interpretation."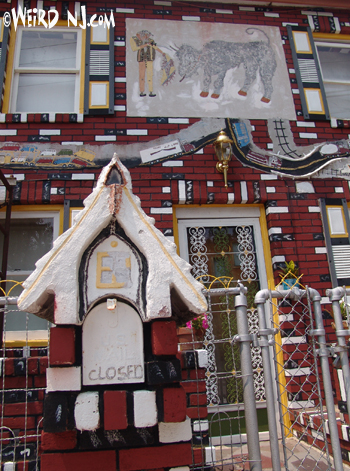 This meticulously decorated masterpiece has been Mr. Sylvester's home for over thirty five years. The home was much smaller when he first began to build upon his textured designs, but he's added to the house over the years, and will not be running out of room for his designs soon. And as union bricklayer for over three decades, he knows what he's doing. Working through improvisation, he etches and paints the cement as the ideas come to him. In addition to the murals, he's also created symmetrical arrangements of brickwork in brilliant colors that highlight and balance the structural components bordering each window and door, which in turn separate the murals.
He has also expanded his creation by sculpting a giraffe in the back yard on a smaller structure. And keeping in theme with the proximity of the property to the shore, he created a functional lighthouse in his driveway that serves as a beacon during the darker hours and matches the detail on his house.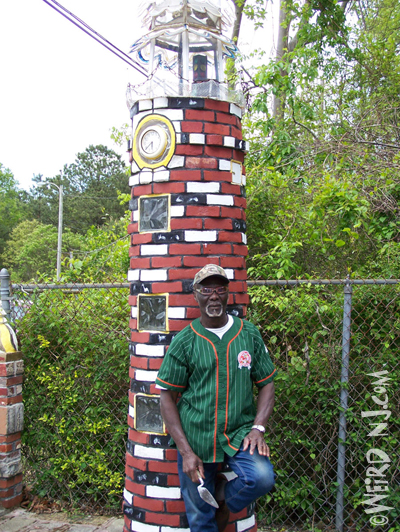 A handy artisan with a trowel, Mr. Sylvester is not planning on concluding his decorative efforts any time soon. When he feels the time is right, he will use more bricks and pick his vision to "build and create."
In addition to his brilliant talent for painting scenes from real life, he also crafts melodies that are rather catchy, as I found myself humming one of his original tunes a few days later. His songs are about the local political scene in Atlantic City. He minces no words, and in a bluesy, island-style of songwriting, gets the point across in his somewhat polished production. "Let's Say a Prayer for Atlantic City."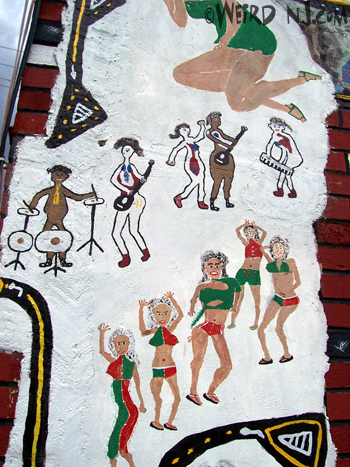 Every once in a rare while I meet someone who is a positive and impressive personality, and Mr. Sylvester is one of those people. Coming to New Jersey from his homeland in Jamaica, he has a gentle, easygoing style that was readily apparent as soon as I began to talk to him. Despite being quiet in person, he is outspoken with both his visual and musical work.
Mr. Sylvester is very proud of his work. People have come from several states away to see his amazing creations, and his art has been featured in several publications. As I sat and spoke with him, I was grateful to have been let into his private world to find out the story behind the man and his works. When you pull up a chair with someone like him, it is not a moment you will soon forget: A priceless moment with one of New Jersey's unique artisans. – Wizard343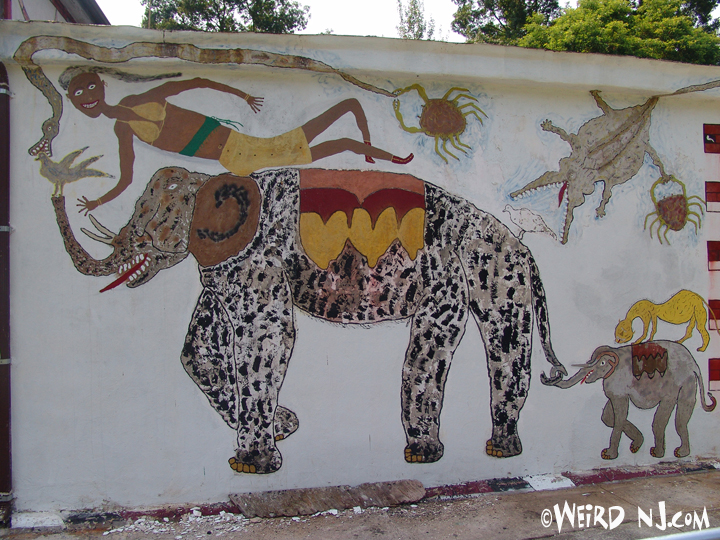 The preceding article on an excerpt from issue #29 of Weird NJ magazine, "Your Travel Guide to New Jersey's Local Legends and Best Kept Secrets."
Photos ©Weird NJ / Wizard 343 and Mark Moran