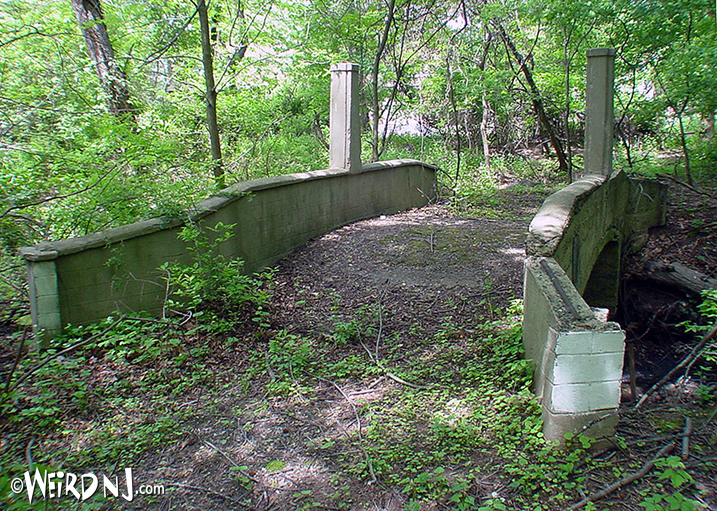 Weird NJ reader Ed Cardinal clued us in to a very peculiar all but forgotten resort of sorts that was once located in the town of Springfield , NJ. Ed writes:
If you are wandering around the Springfield area, you might want to check out the old El Dorado Gardens, if any of it is left. My dad, now nearly 100-years-old, told me about this place that was abandoned when he was a kid. Over time I have seen drawings of the property, but I don't believe photography was invented when it was in its hey-day. But over a hundred years ago, on the Springfield side of the Rahway River was a series of beautiful gardens and magnificent bubbling springs, some that were hot. Some of the springs were surrounded with carved stone and concrete and built to resemble Roman baths, complete with columns and pillars. A dam was built across the river and water was diverted through small bubbling creeks and under concrete bridges. Paths connected the different springs and wound through the garden.
An ad that accompanied the drawings that I saw claimed that, "People of wealth from all over the country came to 'take the waters' and bathe in the purifying and healthy water. (If you look in the river now though, yuck!)
When I was a kid (sixty years ago) you could still make out the rolling hills where the different gardens would have been built, the routes that the creeks took and the foundations of some of the baths, although by then everything was over run with scrub trees, muck and brush.
I understand that even though the gardens were gone by the time my father was a boy, the place was still called El Dorado Gardens and spring water was still bottled and sold elsewhere. The story I saw as a kid (that had the drawings of the garden) said that it was those springs that attributed to the name of Springfield.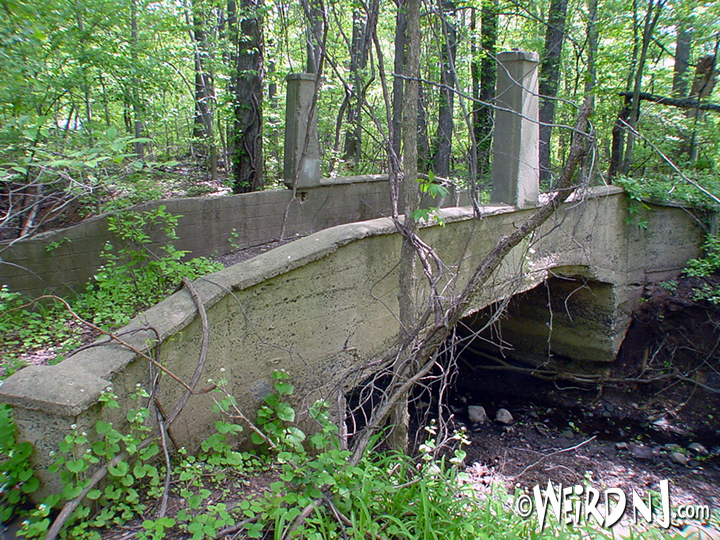 If you're ever in the area check it out, but for God's sake DON'T DRINK THE WATER!
The remaining ruins of El Dorado Gardens can still be found today, hidden in small patch of woods along the muddy banks of the Rahway River in Springfield. Concrete bridges arch over stagnant fetid waters, and overgrown, barely visible walkways wind their way past the crumbling remains of communal baths. All that is left to remind us of one of New Jersey's lost resorts.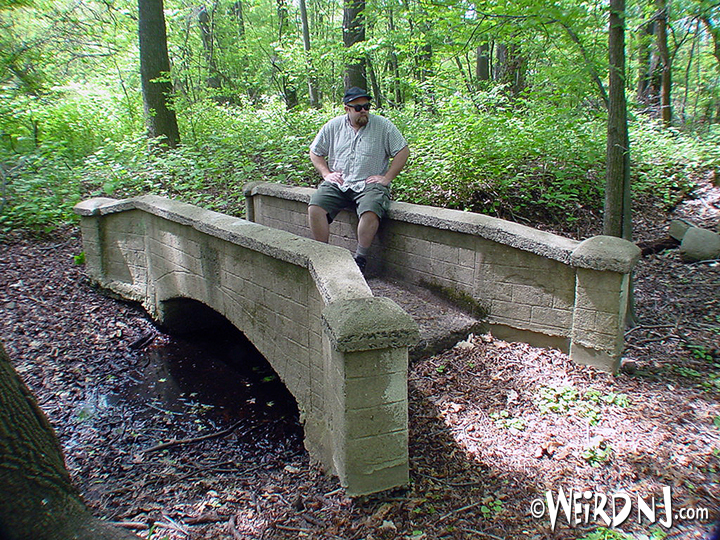 The preceding article is an excerpt from Weird NJ magazine, "Your Travel Guide to New Jersey's Local Legends and Best Kept Secrets," which is available on newsstands throughout the state and on the web at www.WeirdNJ.com.
Photos by Mark Moran / Weird NJ