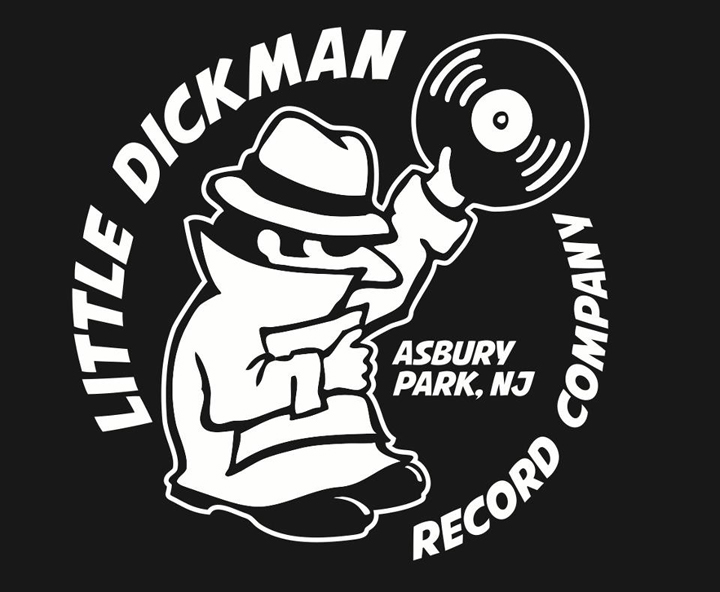 Weird NJ Presents – D.I.Y. N.J. (DO IT YOURSELF NEW JERSEY)
By Matt Chrystal (WNJ correspondent)
These days, you can't venture too far in any direction in New Jersey without tripping over a pop-up-punk-rock flea market or bazaar, a record show or swap, an outdoor festival, a farmer's market or a comic-toy- tattoo convention… and that's a good thing! In fact, it's a great thing… it provides an alternative to the mainstream shopping mall-big box-big business formats that have become all too commonplace in the world around us. These "alternative events" allow for customers and the curious to get a taste of homemade goods (goods that are actually good and actually made in a home) and sample products made with care (that are made by actual people who actually care)… it provides an atmosphere for people to meet and socialize… and it provides an "X marks the spot" on the map of NJ for people to find obscure treasure! But for me… the real treasure can be found by talking to the vendors, the creators and the entrepreneurs who are out there following their dreams and really doing it themselves.
There are some truly amazing stories out there about the journeys of New Jerseyans, who woke up one day and decided it was time to set out against the grain to follow their visions through to fruition. So, to kickoff the summer of 2016, each week I will be spotlighting a DIY brand that is raising hell, going wild or otherwise "Breaking Bad" in the good ole' Garden State.
This weekly series will explore the who's, how's, why's and what's happenin' behind several of New Jersey's most unique and interesting DIY brands.   I'll check in on tattoo artists, pomade purveyors, hot sauce hawkers, craft beer brewers, emerging bands, classic barbers, b-movie makers, burlesque dancers, beard growers, music bloggers and record company reps as they as strive to find a release from the typical constraints of normal society and follows their transformation from hopeful upstarts to badass entrepreneurs.
PART 1 – BREAKING RECORDS
10 Questions for Chris & Amy Dickman of Little Dickman Records in Asbury Park, NJ
I am flying high over Tupelo, Mississippi with America's hottest band… and we are all about to die! Ok, just kidding… I am hanging out in Asbury Park, NJ with Chris and Amy Dickman of Little Dickman Records, and they are planning an invasion––a sonic invasion that aims to bring the hottest rock n roll acts to music-lovers all over New Jersey and beyond. To my appreciation, they are taking a break from their assault plans to answer 10 of my questions…
Matt Chrystal: Let's begin with the beginning. Everyone loves an origin story… soooo…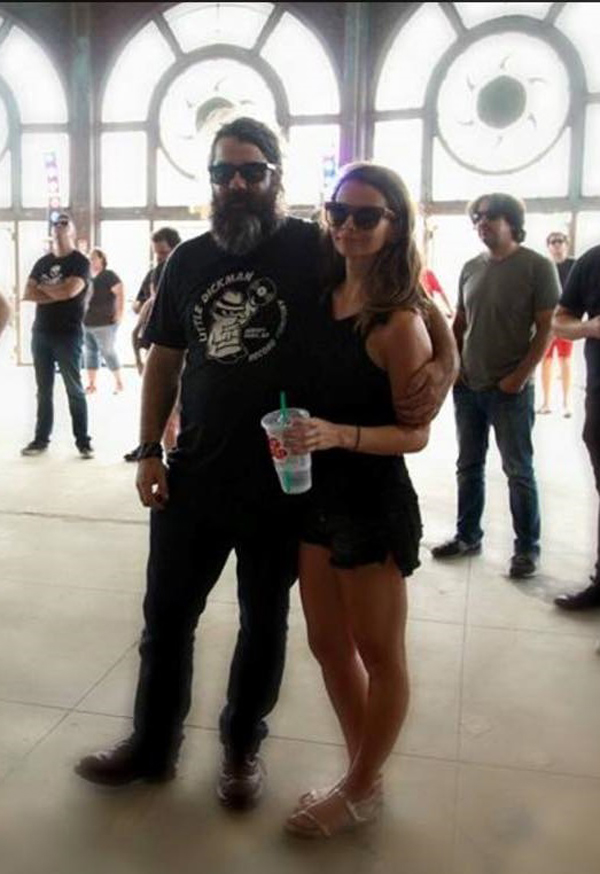 1. Where did the name come from?
Amy Dickman: I had a really horrible boss once, like really tyrannical, should have gone to the labor board etc. and I said he must be overcompensating for something, so there you go. Plus, it's a great last name.
Chris Dickman: It's a personal thing for me 😉
2. Why did you decide to get started?
Amy: We have been going to and supporting the local musicians and artists in Asbury Park for about 7-8 years (even longer for Chris cause he is old) and we kept seeing the same bands play the same venues over and over again, and we thought, why don't we start a label to try to get some of these other bands that heard elsewhere in the world, so we did.
Chris: A burning desire to make a change in the same old same old Asbury Park music scene, and to help bands achieve more then playing to the same bar crowd.

3. What does your process look like (selecting bands, etc.)?
Amy: Its very hard to describe how we actually select what we like, but when we (1) really like a band and (2) we see they work very hard and (3) are nice, professional people we usually try to work with them, but they always have to have to meet that tri-fecta.
Chris: Amy and I both have to dig the band. If a band has a good edge, and it cuts you when you hear it, that's a start. A band also has to be hard working, dedicated and touring. They must also be open to listening to suggestions. And most of all, they can't be dicks. As far as booking shows goes, our whole goal has always been to get the bands on the label to evolve. Getting them out on the road touring and networking, making connections, and selling records. At the same time, bring cool touring bands we dig to our area, bands that have a cool buzz, or maybe some bands we have seen out at festivals like Psych Fest or SXSW. Just trying to bring something different to the table, rather then the same rotation of bands and cover bands.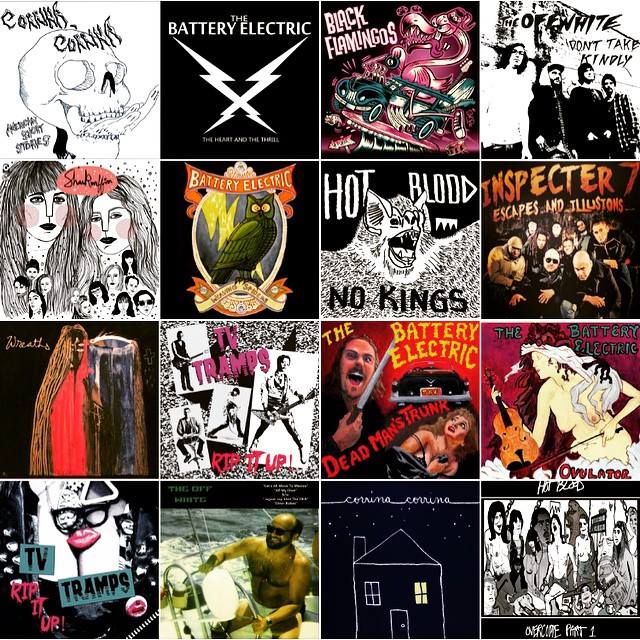 4. How big a role does the area/community of NJ that you operate out of play into your brand ? (i.e. inspiration? motivation? support? resources?)
Amy: A huge role because we have a huge advantage over many other labels that do the same thing, we have a great supportive town that is so unique, many bands want to play here and many bands want to claim their from here.
Chris: New Jersey is fucked up. We fit in perfectly!

Speaking of community, let's talk about the current state of LDM RECORDS. In marketing and networking these days, online communities usually have a big role in the success and expansion of DIY businesses. And as with any relationship, there seems to be periods of love and hate as opinions and reviews flow freely on open forums and message boards.
5. Does being part of an online community and/or a "scene" make it difficult to "please the people" and still "stay true" to your vision?
Amy: That's a hard question, we have had lots of support and good feedback, but there have definitely been "Negative Nancys" out there that hide behind their computer like trolls and attack stupid Facebook statuses or our name or something like that, but I'm over getting offended by those people, that usually means they have personal problems they can't deal with or something deep like that 😉
Chris: We always want to make people happy, and as human beings, you wanna be accepted and accept others. As a business, you want to do what is right, but what we do is a passion, and sometimes staying true is saying or doing things that other people disagree with, unfortunately. We are definitely not "People Pleasers", but want people to be pleased with the bands on the label, and the shows we are throwing! This is a revolution!
6. What phase of the love/hate relationship would describe your current state of mind when dealing with the online community and/or "the scene"? c'mon be honest!
Amy: I am currently sick of scrolling through and looking at total crap, Facebook especially, cause I find I judge everything and become very critical and in a bad mood, therefore, I try to only go on to post and communicate in the messenger
Chris: I hate Facebook. Hate it, but have to be on it. It is very important to work the bands as much as possible, and Facebook is a tool. Bands should have a big online presence. When I am on there posting stuff, I get sucked into scrolling through a whole bunch of whatever, so I know that other people are scrolling too. Its just another networking tool that is a necessity in 2016. Instagram is fun! We are total DIY, from day one. We even built our own website from scratch without even knowing what we were doing. We are just now, getting a new website.  As far as the scene goes, though there are many shows around… there really is not too many cool shows around.
There's a lot of good local music, and I think these bands should get out on the road and do what a band is supposed to do! I think promoters can do a little better with bringing current and relevant bands around, and stop booking the same thing over and over. Doing that keeps the bands "in town". Our goal is the opposite of that.
7. Your brand has taking you to many places, not only in the Garden State but also around the United States? What is one of your favorite adventures or experiences?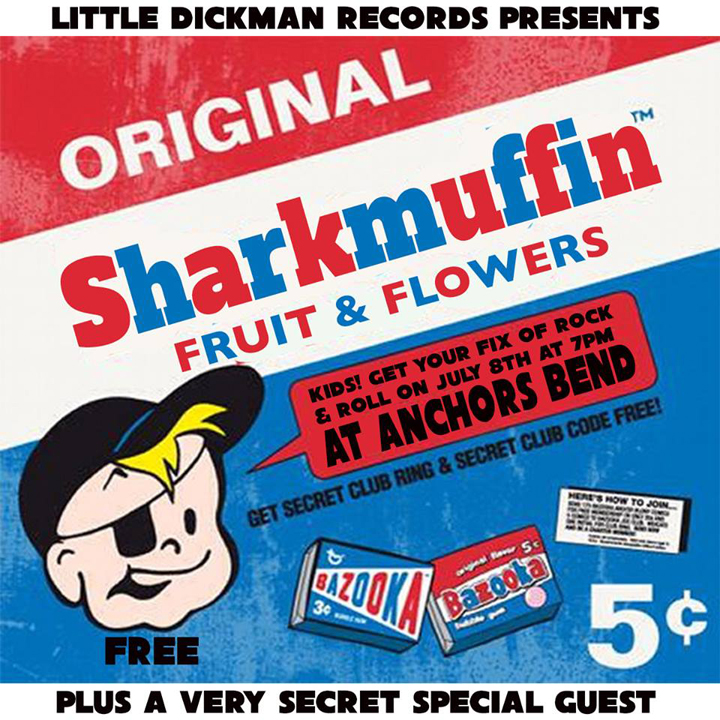 Amy: Austin, TX has always been a favorite; amazing things happen there, it's a swirling vortex of Rock and Roll. Watching our bands meet other bands, sometimes even their idols is pretty amazing. (ex. The Battery Electric guys meeting and playing with Dennis Lyxzen of the REFUSED, Dentist playing with Mrs. Magician. Sharkmuffin on the same bill with The Blind Shake.  I can't ask for anything more personally, to me, that's what this is all about. I love Los Angeles too.
Chris: I love Austin, Texas. It's a place I probably never would have thought of even going. We went down to be part of SXSW three years ago, to get bands on the label, to tour down, and out of Asbury Park. There's no turning back, ever since. Every time we go down, it's incredibly awesome. The amount of band networking, label networking, industry people we meet, has been so important, and makes running the label all worth it! We had some really cool showcases at the legendary and now defunct Trailer Space Records. That place was insane. We have had some really cool bands come through to play our showcases. Bands like Surfbort, Boytoy, INVSN, Mrs. Magician and even Sharkmuffin, before we signed them! Seeing some of the bands having a good time, playing shows with bands they genuinely enjoy or look up to is very rewarding in every sense. Travel and Music are two necessities in a good life, at least in my eyes. If you're getting out, seeing things and evolving, things are good.
You mentioned evolution, so let's focus on future (the distant and not so distant) for LDM Records…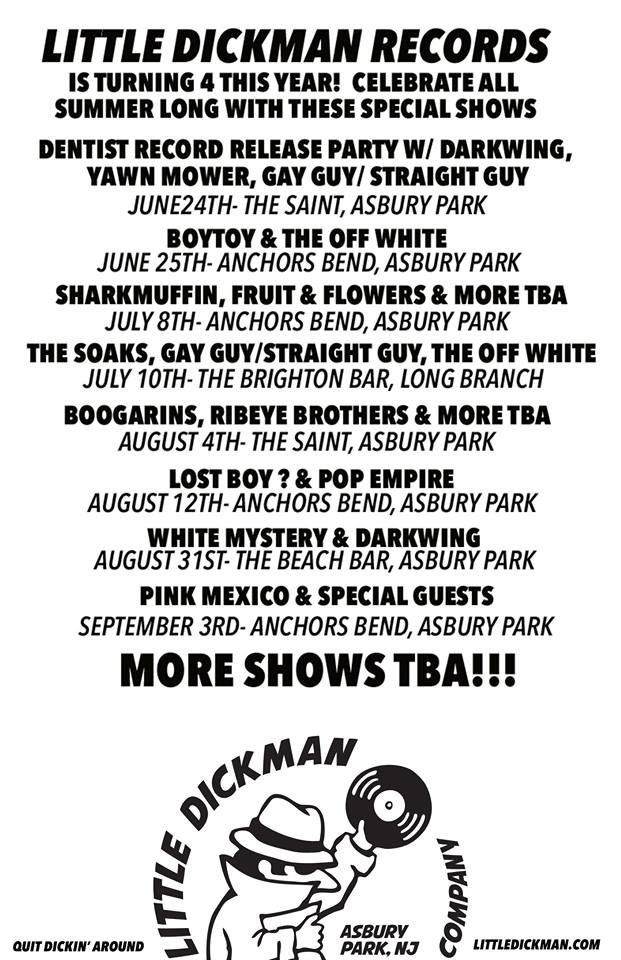 8. What should we know about what you got going on?
Amy: We will continue to try to get good, different and relevant acts into Asbury Park, we will continue to travel and throw showcases elsewhere as well.
Chris: We are working on Global Domination, and taking over the music industry as we know it! We are turning four this summer and are celebrating with a bunch of rad shows at the beach and around the Asbury Park area. Some top notch Rock N Roll acts like White Mystery, BOYTOY, Dentist, Lost Boy ?, Boogarins, Ribeye Brothers, Darkwing, Pop Empire and a few secrets as well. We got at least three to four releases coming out this year from all new bands! We have this Wolfcock project in the works also.
9. What can we look forward to in the future?
Amy: Big thing are coming, can't totally say yet, but definitely 2-3 more releases before the end of the year, and believe me they are good shit.
Chris: Putting out good shit! Putting on better and better shows! Dickman TV!
10. Where can folks find you to keep up with you (website, social media, brick&mortar, appearances, etc)?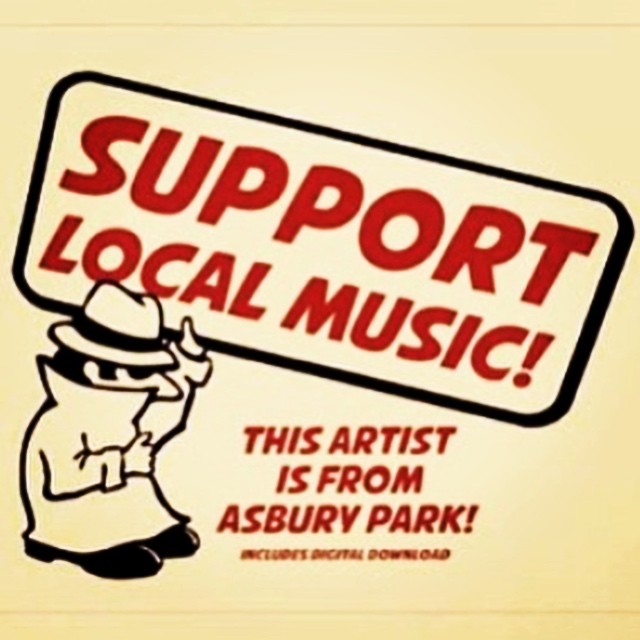 Check us out at:
www.littledickman.com
facebook.com/littledickmanrecords
http://twitter.com/@littledickman
instagram.com/@littledickmanrecords
Thanks for the info and the time, Mr. & Miss Dickman. See ya, at the next show! Annnnd to our faithful readers… Stay Up, Stay Tuned and Tune In Next Time as WEIRD NJ "Breaks Hot" with OUTERLIMITS HOT SAUCE of Bayonne, NJ.